Nobel Prize 2022: Svante Paabo won the prize "for his discoveries concerning the genomes of extinct hominins and human evolution." Read on to know what what was his study about.
Svante Paabo won the 2022 Nobel Prize in Physiology or Medicine "for his discoveries concerning the genomes of extinct hominins and human evolution." The winner was announced at Karolinska Institute in Stockholm on Monday.
Svante Paabo was born in Stockholm in 1955. He performed his prize-winning at the University of Munich in Germany and Max Planc Institute for Evolutionary Anthropology in Leipzig Germany. "From an early age, Paabo was fascinated by ancient human history," a member of the Nobel Committee said
"This year's Nobel Prize concerns human evolution. Where do human beings come from? and how are we related to those before us?" the member said. DNA technology offered a new way of addressing these intriguing questions.
She added that before Paabo's discovery, knowledge was derived mainly from paleontological and archaeological findings. Bones and artefacts from extinct relatives were at multiple sites worldwide.
All about Paabo's discovery
While studying ancient human remains, Paabo soon realised that this is extremely challenging since ancient DNA is damaged by chemical modifications. "It is also fragmented and present in extremely low amounts together with contamination from micro-organisms and present-day humans," the Nobel Committee member said.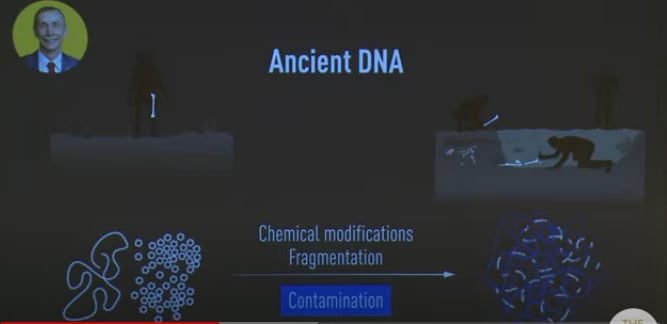 (Credit: YouTube)
While Paabo's technological development lasted for over three decades, he aimed to study our closest relative, the Neanderthal. Neanderthals are an extinct species or subspecies of archaic humans who lived in Eurasia and went extinct around 30,000 years ago.
Paabo obtained a bone from the Neanderthal specimen that had been discovered in 1856. He managed to extract a sequence of mitochondrial DNA. He then compared this sequence to present-day humans and chimpanzees and found that the new sequence was different from both of them.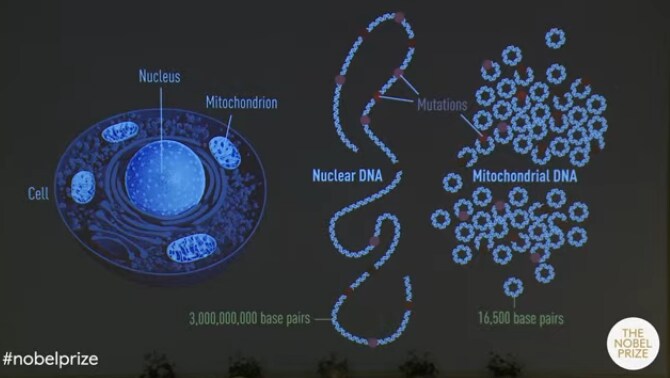 (Credit: YouTube)
"This was an important milestone Paabo had proved that it is possible to retrieve and sequence DNA from 40,000 old bones," the Nobel Committee member said.
"By skilful use of new high throughput sequence technology and by bringing a large group of collaborators, he finally achieved the impossible — sequencing and assembly of the Neanderthal genome," she said.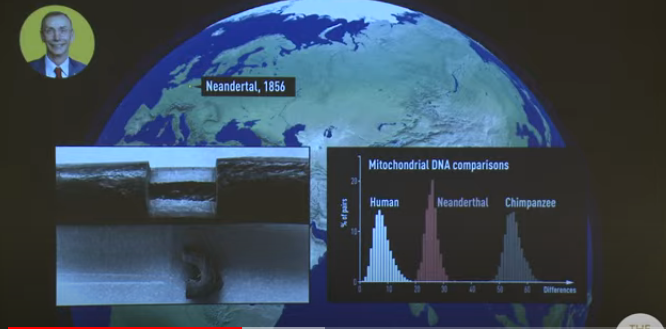 Credit: YouTube
"For the first time, an important question on our relation with Neanderthals could be addressed. The time of divergence could now be traced back to 800,000 years ago," she added.
Paabo's team also found that gene flow had occurred from Neanderthals to homo sapiens. "This demonstrated that they had children together during periods of co-existence. Now, comparisons can also be made to search for differences," she said.
Paabo's team also retrieved DNA from a small figure bone found in a cave in Southern Siberia. The team analysed the mitochondrial DNA from the bone, and "to their surprise, the sequence was different from both present-day humans and Neanderthals".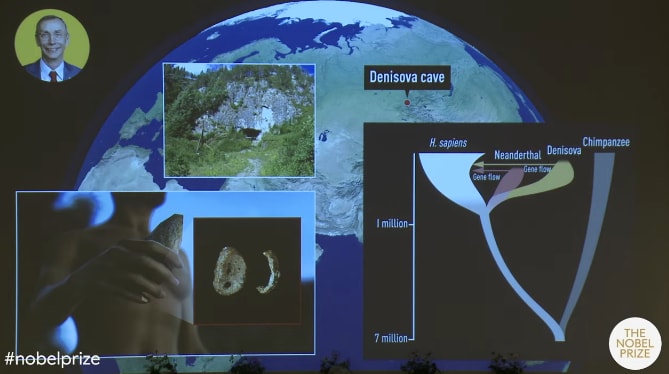 Credit: YouTube
With this, Paabo discovered completely different hominins by analysing and comparing genome sequences. "The new hominins were given the name Denisova."
"Denisova and Neanderthals were found to be sister groups diverging from each other around 600,000 years ago. They further found evidence of gene flow from Denisova into Melenasian homo sapiens indicating that the mixing had occurred," the member explained.
Nobel Prize in medicine, 2021
Last year's recipients were David Julius and Ardem Patapoutian for their discoveries into how the human body perceives temperature and touch.
The medicine prize kicks off a week of Nobel Prize announcements. It continues Tuesday with the physics prize, with chemistry on Wednesday and literature on Thursday. The 2022 Nobel Peace Prize will be announced on Friday and the economics award on October 10.
The prizes carry a cash award of 10 million Swedish kronor (nearly $900,000) and will be handed out on Dec. 10. The money comes from a bequest left by the prize's creator, Swedish inventor Alfred Nobel, who died in 1895.
(With inputs from AP)