The head of the Nobel Committee, Thomas Perlmann, awarded American scientist Harvey J Alter and Charles M Rice, along with British scientist Michael Houghton the Nobel Prize in Medicine for the discovery of the Hepatitis C virus.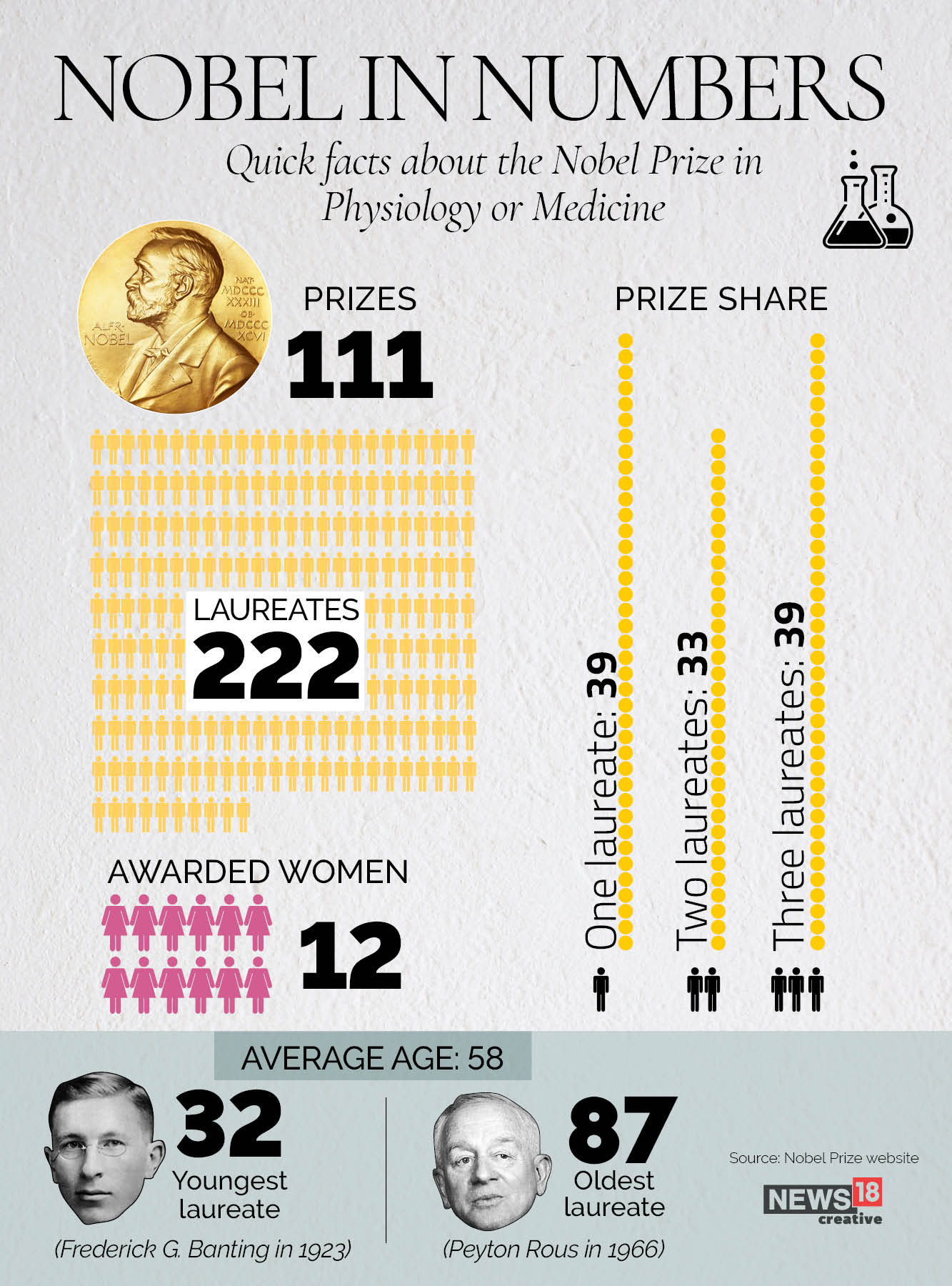 Infographic: Quick facts about Nobel Prize in medicine and physiology
Here are some quick facts about the esteemed prize in medicine and physiology:
Until date, a total of 111 Nobel Prizes have been awarded to 222 laureates since 1901.
The prize was not awarded on nine occasions during World War 1 (1915-18) and in 1921, 1925, 1940, 1941, and 1942. During both the World Wars, fewer prizes were awarded. While on other occasions, none of the work under consideration was found to be of any importance.
In a year, when the prize is not awarded, the prize money is reserved until the following year. If in the next year too, the prize cannot be awarded, then the money is added to the Foundation's restricted fund.
From the 222 laureates, 12 women scientists have received the award. Of these, Barabara McClintock is the only one who received an unshared Nobel Prize. She was awarded in 1983 for her discovery of mobile genetic elements.
No one in the field of Medicine or Physiology has been awarded more than once. However, the same is not true for other fields.
The Nobel Committee has awarded one laureate as much as it has awarded three laureates at the same time. However, the prize can never be divided between more than three people.
Frederick G Banting was the youngest Nobel laureate ever; he won the esteemed honour in 1923 when he was 32 years old. He was awarded along with John James Rickard Macleod for their discovery of insulin.
Peyton Rous, the oldest awardee, was 87-years-old when he received the prize in 1966, he was awarded for his discovery of tumour inducing viruses. The reward was divided equally between him and Charles Brenton Huggins for his discovery of hormonal treatment of prostatic cancer.
The average age of Nobel laureates is 58.