The swamps of Kerala are a haven of species endemic to the Western Ghats, particularly amphibians and reptiles. Most recently, researchers have discovered a new mushroom species from the Kerala swamps.
It was a bright afternoon after two days of heavy rain in Kerala and Professor P. Manimohan's two Ph.D. students K. P. Deepna Latha and K. N. Anil Raj were scouring the freshwater Myristica swamps of Kulathupuzha in Kerala's Kollam district for fungi. Their gaze fell on a group of pale brown mushrooms sprouting amid the sandy soil among the decaying leaf litter. Intrigued, they examined and noted the morphological features—size, colour, shape, and texture—of the fungi and plucked out some samples to take back to the lab.
A molecular analysis revealed that it was a new species—they named it Laccaria violaceotincta after its violet-tinted gills and published their findings in the journal Phytotaxa earlier this year. Laccaria is a genus of mycorrhizal fungi that forms an association with host trees. Previously, only nine species of Laccaria have been found in India and four of them have been described from Kerala.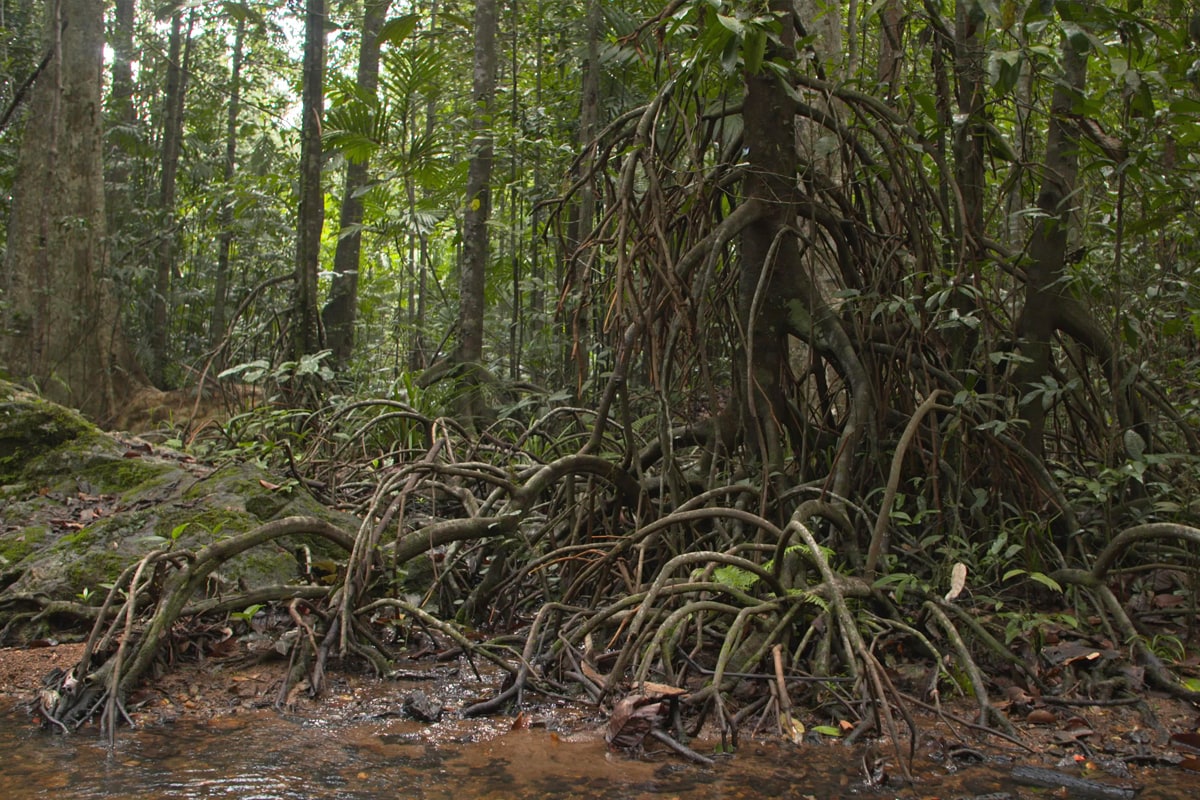 Myristica swamp trees are characterized by underground roots that can withstand perennially waterlogged conditions. Photo by Pradeep Hegde.