I've spent about one third my life in hotel rooms for the past few years, and while they all look the same, there are nuanced differences in each and every brand I've stayed at. For instance, at a Four Points, I expect to get a room, but at a St. Regis, I expect to get a room with a butler, and at a Doubletree by Hilton, I always expect to receive a cookie at check-in. However, one of the most well-known brands in the business, Sheraton, somehow, started to become a generic name not to be identified with anything but their brown carpets. With 450 hotels around the globe, that is a lot of brown carpets.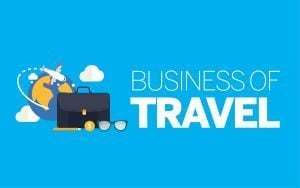 A few years ago, however, about the time of the merger of their parent company Starwood, with Marriott International in 2016, there was a new plan coming up to rejuvenate the brand. Sheraton intended to move away from their staid looking hotel and lobbies, to catch all the latest trends and adopt to the newest way of working and travel.
So, they zeroed down on the millennial business traveller, and formed a new look and feel for the hotel, one, where the hotel would be at the centre of the community it exists with. First steps, a new logo was unveiled, with arrows pointing inwards to show the intent I just wrote about.
But how do they do this in reality? Business has been conducted in the hotel lobbies and lounges for a long time, deals have been made and so on. And Marriott concluded that the lobby was the place to reinvent to make the Sheraton brand connect with the future. The new Sheraton concept takes a lot of inspiration from co-working and cafeterias, as it wants to appeal to the millennial workforce to live and work with them.
The redesign will focus on public spaces, and will have collaborative venues, a technology-enabled design, personalised. A host will be around to help deliver the experience. The critical aspects of the new design include:
Productivity Table
: The community table comes through, as the productivity table with functionality such as plugs, charging stations, wireless mobile charging, and so on, but it also will have lockable drawers. You can work, or eat/drink at these tables all by yourself, or with other people.
Studio Spaces: Smaller open team workspaces, furnished with technology and tools to allow for small meetings and collaboration.
Coffee Bar Bar: Coffee Bar Bar may sound like a Hindi name, but no, it's English. The new Sheraton coffee shop, as the name reveals, intends to be a coffee bar serving breakfast in the morning, and transforms into a cocktail bar in the evening. You should be able to do a grab-and-go or get them to serve it up to you at the bar, or your table. You should also be able to order via mobile.
Community Manager: The community managers will have a tablet that will allow guests to have service and information provided to them at their fingertips. These community managers will roam the lobby to assist with reservations for public spaces and food and beverage and other requests.
There will also be a lounge area, which is a smaller, flexible space for one-on-ones and so on. There will be private booths, soundproof spaces that allow their occupants to make audio/video calls in privacy. Sheraton guests should be able to book these public spaces and order food and drink through an app at each property.
In India, Sheraton is already moving forward with bringing these changes to the Sheraton Grand Bengaluru Whitefield hotel, and we should be able to live and work in the same hotel in the coming months. Over the years, you will see this concept rolled out to Sheraton hotels across the world.
But Marriott is not the only hotel chain to have caught on to the trend. Accor Hotels is making big moves as well, not by integrating the hotel and the co-working spaces together, but by creating separate co-working spaces under a new brand.
Co-working is here to stay, and I'm glad that at least someone is putting their money where their mouth is, which means, soon, you will have the coffee shops being back to coffee shops and business travellers can just step down to the lobby to get work done.
Ajay Awtaney is a business travel and aviation journalist based in Mumbai, and the founder of the Indian frequent-traveller website Live From A Lounge (
www.livefromalounge.com
.) Ajay flies over 200,000 miles every year, and tweets about The Business of Travel at
@LiveFromALounge
.