Earlier this year, Mumbai hosted the India Pen Show, an assemblage of pen collectors and sellers, including top stores such as the William Pen chain, as well as less well-known pen makers from across the country.
Vishal Singhi says he was surprised by the response. "I had expected about 1,500 visitors, but we got almost double that number over two days," says the 39-year-old banker. Vishal says this growing niche of pen lovers does not just comprise those who have acquired — or aspire to a — Montegrappa or a Montblanc. It has also taken note of some decidedly fine work by a bunch of relatively new Indian pen makers, some of whom offer handmade, and often handpainted, writing instruments.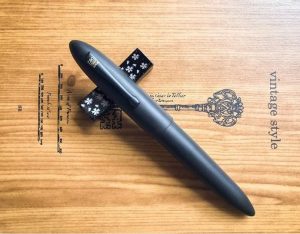 Singhi particularly recommends Constellations88, a group of pen collectors who have come together to design pens, and in the same breath speaks of the likes of Manoj Deshmukh, Arun Singhi and EK Sreekumar. Deshmukh, Singhi and Sreekumar are based in Pune, Mumbai and Palakkad, and have held — and hold, in the case of Sreekumar — day jobs, but they have always wanted to turn a pen on a lathe.
Singhi started Lotus Pens in 2014, after retiring from his job in the production department at Mumbai-based Montek Pens, and is especially proud of his pens such as the Corundum, a striking-looking writing instrument inspired by the triangle, and the Virat, an imposing pen made of red nikko ebonite and fitted with an 18K gold nib. Singhi, who also works with wood, designs the pens himself, and works with a staff of three to create them. He takes about five to six hours to create a pen (handpainted ones take up to four weeks), and his prices range between Rs 4,000 and Rs 11,000, excepting the Virat that costs Rs 29,000. "I primarily look for balance in a pen, the way it feels when you hold it in your hand," says Singhi.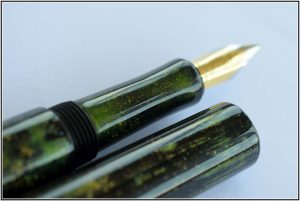 Deshmukh, a former computer engineer, started Fosfor Pens in 2014, and loves to work with wood, especially burr. He has just finished fine-tuning a uni-body concept called the Iris, which is inspired by Stipula Leonardo Da Vinci retractable fountain pen and the indescribably elegant Lamy Dialog 3 twist-action fountain pen. Deshmukh was a hobbyist, until he put up one of his creations on a pen lovers' forum. "The next thing I knew I had a client from overseas, and that's how it started." Deshmukh is currently struggling with a backlog of all orders, so be prepared to wait long if you happen to order one of his pens.
The same holds true for Sreekumar, a doctor. The 45-year-old learnt pen-making from an older craftsman in Kozhikode before putting his wares up for sale on
kirshnapens.in
. He makes nibs as well, and people speak especially highly of his inks too. His 'Christmas Eve' is burst of dark blue mottled with a copperish sheen, and his 'Sea at Night' is an equally compelling colour combination, which, he says, work exceedingly well with papers or journals such as Tomeo or the HippoNoto journal.
Pens of the kind Deshmukh and Singhi make for an ideal progression when it comes to collecting pens, says Vishal. "Unlike other handmade Indian pen makers, especially the older ones such as Ranga (Thiruvallur-based pen company), these guys are more attuned to working with new technologies," says Singhi. If you are curious about fountain pens, he recommends starting with a Lamy Safari (Rs 2,500) or a TWSBI. "Right after this, you could go in for a Lotus or a Fosfor, and slowly move higher up to a Sailor, Montblanc and, someday a beautiful Visconti."
The writer works on content strategy at Haymarket SAC
Read Murali K. Menon's columns
here.