Mini
Life was complex enough for many dealing with H1 B and H4 visas without a new wrinkle being added in to the immigration high stakes with President Donald J. Trump's announcement: "We will replace the existing green card categories with a new visa, the Build America visa."
For HI B visa holders, recent months have been stressful ones – they don't know if their glass is half-empty or half-full or totally empty as they wait to hear the latest from the White House on their future in America. Should they be putting a down payment on their dream house in America, which has become like home - or should they be packing their bags for Canada?
Life was complex enough for many dealing with H1 B and H4 visas without a new wrinkle being added in to the immigration high stakes with President Donald J. Trump's announcement: "We will replace the existing green card categories with a new visa, the Build America visa."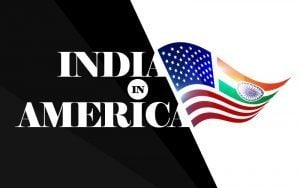 What is the Build America visa and how will it affect immigrants from India if it becomes a reality?
"The White House plan makes no change to the number of green cards allocated each year. But instead of admitting people through random chance, we will establish simple, universal criteria for admission to the United States," said President Trump in his remarks in the Rose Garden. "No matter where in the world you're born, no matter who your relatives are, if you want to become an American citizen, it will be clear exactly what standard we ask you to achieve. It will be made crystal clear."
According to the White House, through a point-based merit system, the president's plan
increases the number of legal immigrants selected based on skill
or merit from 12 percent to 57 percent. The plan also has layers of protection for American jobs and wages, including recruitment requirements, displacement prohibitions, and wage floors. It also notes that spouses and children of US citizens and initiating immigrants should be at the front of the line to obtain a green card. The president's plan prioritises immediate family members of US citizens and permanent residents.
Trump's proposal may never come to fruition and has received varied responses from lawmakers with House Speaker Nancy Pelosi calling it 'dead on arrival' but it is enough to depress H1 visa holders, who are largely from India, even more.
As Rani Molla noted about these proposals in
Vox
, "While at first this may seem good for tech — an industry experiencing cutthroat competition for the limited number of US tech workers — it's completely unrealistic. You can't expect people to move and work here without the hope of bringing their families with them. It's also insulting that the White House is only paying lip service to high-skilled workers and their families. People coming to work in the US — who aid American companies and generally
benefit the overall economy
— are entitled to live full lives."
So will the merit-based visas become a double-edged sword for those waiting in line for green cards? Will spouses once again have to inhabit a no-man's land of isolation and no access to work and a life of independence? The Trump administration recently announced its spring 2019 regulatory agenda, and on the list among other proposals was also removal of employment eligibility for H-4 spouses of H-1B workers. Dewan points out that the future of H-4 EAD is causing concern in both the immigrant communities as well as in corporate America which has come to rely upon them.
Already there seems to be an increase in denials for H -1B petitions.
Nick Kolakowski
wrote in
Dice
, "The rate of denials for new H-1B petitions rose in the first quarter of fiscal year 2019, according to new data from the National Foundation for American Policy (NFAP). Some 32 percent of petitions for initial employment were denied, based on NFAP's analysis of US Citizenship and Immigration Services (USCIS) data. That's a remarkable increase from 2018, when 24 percent were denied, and 2015, when only 6 percent were denied. That accelerated rate also applies to petitions for continuing employment, some 18 percent of which were denied in the first quarter of fiscal year 2019."
Many H1 B visa holders have been waiting for the elusive green card for decades and the new proposal makes no change in the number of green cards which will be allotted, even though a massive country like India receives the same amount of visas as a small country like the Dominican Republic.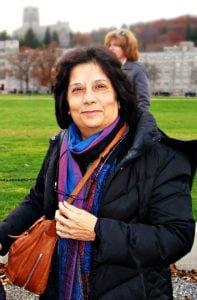 Suneeta Dewan.
Attorney Suneeta Dewan, senior partner at Chugh LLP which has six offices in the US, has mixed feelings on the Build America merit visa: "I think it may not be a bad thing for Indians because by and large, the Indians that are migrating are those who have skills and these are skills that the US requires. You can see the Indian immigrant is doing very well because our per capita income is the highest, and we are the most successful and affluent community -- and that is because of these skills."
She adds, "It is true that it's nerve-wracking to people who have been here for 15 years and are still waiting for the green card to now hear that this might all just disappear and they will have to file a-fresh under the brand new system. I personally believe that that system will favour them, so your tech worker, people in finance, people in hospitality, they will all benefit from it. While you may have someone working as a cook lose out because of merit-based points, by and large the Indian community will benefit from this. Indians have always emphasised education and it's finally bearing fruit. "
While the Build America visa may have value, Dewan points out that there are many much more important issues that are not addressed in Trump's immigration policy, such as DACA (Deferred Action for Childhood Arrivals) and the undocumented population.
She says, "Not addressing DACA is really very unfortunate because these are children who came in who had no idea where they were going. A lot of them came in as infants. So that is really heart-wrenching that Trump doesn't want to include DACA as part of this, or the 11 to 15 million undocumented which need to be also addressed. So I feel when Nancy Pelosi says this is a nonstarter, it's because Trump is not addressing these very large issues that need to be addressed. The whole thing is actually a package deal but if you look at the merit-based system in isolation and you look at it in the context of the Indian community, I think it's a good thing."
Read Lavina Melwani's columns here.