My journey from a 'fauji' kid born and bred in the cantonments to turning an entrepreneur has been a fascinating ride. The ride has been rewarding yet not without its pitfalls. But a positive attitude, self-belief and my inclination to trust my instincts have helped me prevail over the hurdles encountered along the way. Here are my three key learnings from scaling up an online business to be a profitable one.
Place your consumer first, always!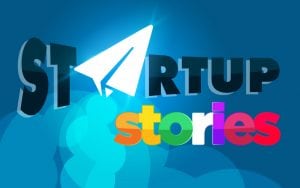 I firmly believe that for a business, customer acquisition is relatively the easy part. However, the ability to retain that consumer is the indicator of its long-term success. I have always believed in putting the consumer interest above profitability because they are your best brand ambassadors and it's not that difficult. All that entrepreneurs need to do is be truthful to them. If an error has been made, my experience is, to be honest with them. Once you do that, you will realise that they will give you the benefit of doubt.
Investors are not in the business of doing charity
The Waterloo of entrepreneurs has been their inability to arrest a high rate of cash burns while building a business. Based on my experience, I would only point out that firstly, entrepreneurs must always remember that investors are not in the business of charity. Once they invest, they expect returns and even as they may compromise growth for profits, they are looking for rationality in building a business in the long term. Secondly, burning cash is not an issue, the core issue is if the money is being spent judiciously. If it's the latter, the investors will back you.
Finally, the most critical factor, which will determine your success or failure, is the ability to follow your gut and make decisions. If you can back your decisions, success will come your way at all costs.
Regulatory hurdles will always exist; embrace reality
I have often found that the entrepreneurs get bogged down by the regulatory hurdles. However, one must not lose heart because things will never be hunky dory and one does not need to be an entrepreneur to relate to this reality. In my case just as we were preparing to take the next big leap, certain regulations were enacted. These regulations did come as a jolt for us. But instead of blaming what could have happened, I along with my team decided to embrace the reality and make the best of the situation. It was tough, but persistence and faith in our ability carried us through. Back then if our resolve had taken a beating, there would have been no Paisabazaar.com or docprime.com.
The biggest lesson learned – spot the silver lining and march on because if there is a will there is a way.
Yashish Dahiya is the co-founder and chief executive officer of PolicyBazaar.com Group of Companies.
Startup Stories
is a series of accounts by startup entrepreneurs on how they built their businesses and found success. Read them
here
.