Nearly 30 authors came together at the Hagop Kevorkian Center for Near Eastern Studies, New York University, for a two-day festival celebrating different genres of Indian writing including fiction, non-fiction, mysteries, fantasy and food writing.
New York is a place of new beginnings and something innovative is always happening in the Big City. The digital age may have sounded the death knell of the printed word but we are in Manhattan, celebrating new books in a new country. Indian writers and books, long unsung in the mainstream, are getting their moment in the limelight with the Wonderland@IAAC literary festival which is the fifth such event organised by the Indo-American Arts Council.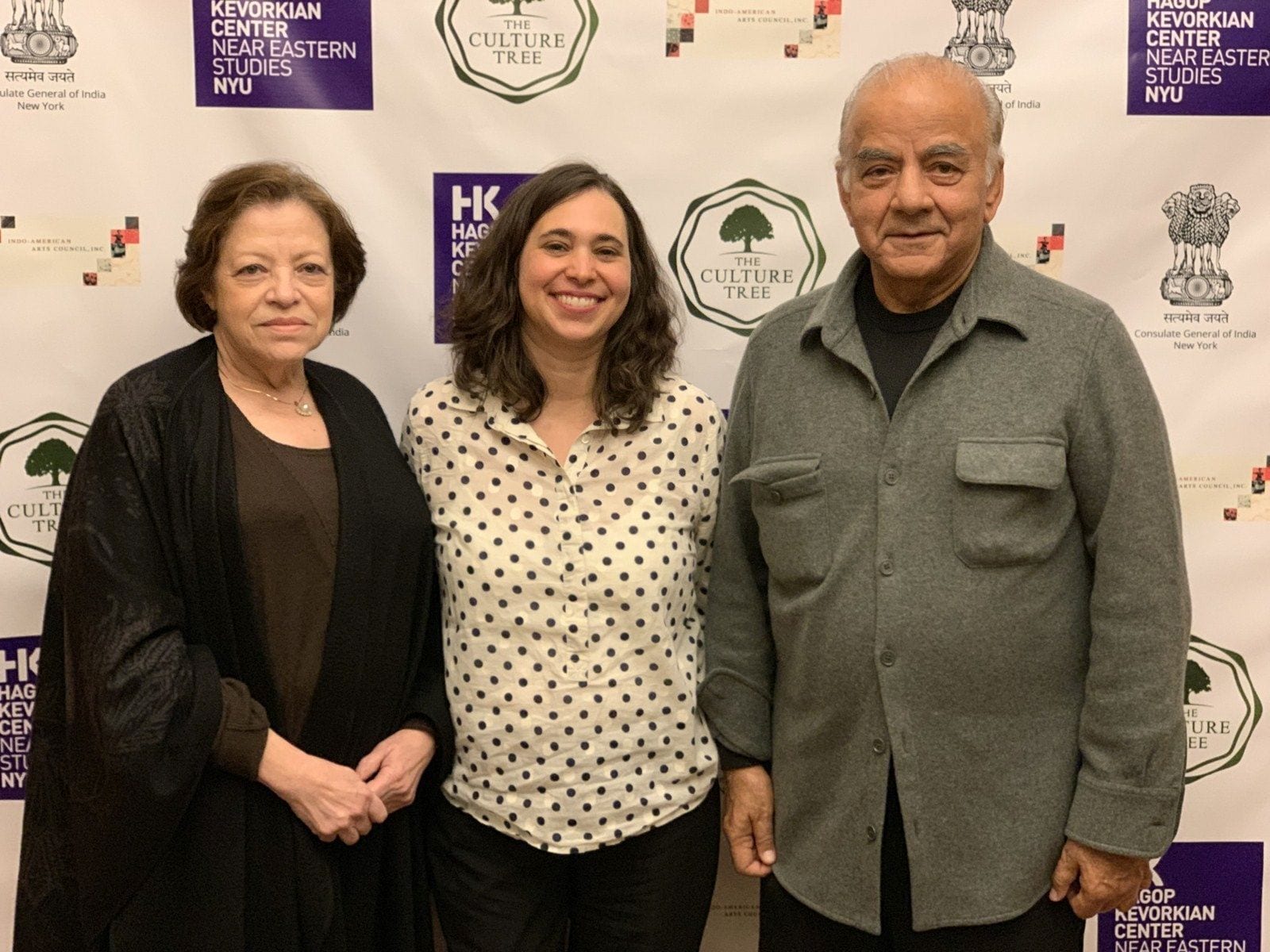 Author Anjali Sachdeva with Nirmal and Tina Mattoo.
Indeed, in today's fast-changing world books are often taken for granted, not appreciated enough and not credited enough for the wonder they invoke. "Adbhuta Rasa is the rasa of mystery and wonderment," noted Rakesh Kaul, the vice-president of the newly restructured Indo-American Arts Council. "It is in that spirit that we are excited to welcome our talented and globally recognised cast of writers. They will evoke a sense of surprise, wonder and pleasure in you through their literary creations."