News outlets, driven by a need for speed, are vulnerable to picking up false news. Traditional editing and proof-reading practices in a newsroom were about correcting news copy filed by, at most, hundreds of reporters. But the internet poses the opposite conundrum.
You may have read the Monday evening rumour on WhatsApp first—or Twitter. Well, it took a Reserve Bank of India (RBI) spokesperson to clarify that deputy governor Viral Acharya had in fact, not, put in his papers!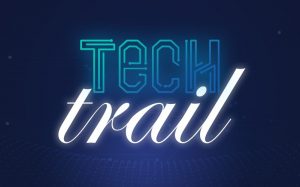 By then, one journalist had posted a tweet without confirmation that Acharya "will also quit". It has been retweeted 631 times since, with 1,400 likes. A couple of other prominent journalists, who tweeted the same notion, later deleted their posts. Not for the first time, something about the gentleman named Viral went viral on social media. But the reports of Acharya's departure were untrue on Monday! Such social media confusion—even distortion—illustrates what Nic Newman, research associate at the Reuters Institute for the Study of Journalism, and his team predicted in the
2018 Digital News Report
.
Three of Newman's specific predictions about internet platforms are becoming pertinent to India, which will enter its election year. One, investigations into misinformation and the role of platforms will intensify. But it will lead to little concrete action beyond new rules for election-based advertising. Two, Facebook or Google will be accused of censorship after protectively removing content, which they feel might leave them open to fines. And three, fact-checking, news literacy, and transparency initiatives fail to stem the tide of misinformation and low trust.
Study in Contrast
The Acharya episode is a relatively harmless but powerful example of the misinformation tide, as platforms like Google and Facebook have an increasing reach and power on the internet, compared to traditional publishers and TV networks. In India, WhatsApp and Facebook Messenger topped the most downloaded Android apps in 2017. In the previous year, search, social and messaging formed 34 percent of time spent on mobile, according to Mary Meeker's 2017 internet trends. This was second to entertainment, which was the category, for which Indians devoted the most time.
One worry in traditional media is what a veteran news editor told me last year: algorithms replacing editors. Consequently, what will happen if people spend more time on online platforms sharing unverified content--and less time on credible publishing brands? But the biggest worry is that both publishers and platforms are down to which photo, rumour (text) or video thousands will share on social media without verification.
News outlets, driven by a need for speed, are especially vulnerable to picking up false news. Traditional editing and proof-reading practices in a newsroom were about correcting news copy filed by, at most, hundreds of reporters. But the internet poses the opposite conundrum. There is more content out there, getting shared by millions in real time. Critical parts of this 'news' feed like the Acharya rumour need to be verified. So, do newsrooms need to be better prepared too? Yes, and the platforms are showing traditional publishers the way.
Google and Facebook—with strong lobbies in government circles, and PR muscle—unveiled an initiative each from June onward to fight misinformation in India. More recently, Facebook-owned WhatsApp released its first advertising commercial: share joy, not rumours. The one-minute video addresses the problem of fake news at the halfway mark. In August, Facebook partnered with the Asian College of Journalism in Chennai to support students in fact-based journalism, and also with BOOMLive, a fact-checking brand, founded by serial entrepreneur Govindraj Ethiraj in Mumbai. Meanwhile, the Google News Initiative (GNI) is focusing on working with newsrooms, active journalists, and journalism instructors. Since July, it has conducted trainer programmes with BOOMLive in Delhi, Bengaluru, Chennai, Hyderabad and Mumbai.
Verifying Dynamic Content
I attended the five-day bootcamp in Bengaluru in August (disclosure: workshops and accommodation were sponsored by Google), which was attended by around 40 practitioners. "When disasters happen, newsrooms don't have checks and balances in place," said our instructor and BOOMLive deputy editor Karen Rebelo, referring to the current fact-checking apparatus. For sure, publishers now need a fact-checking and verification editor, training drills and resources she/he lists out. This will prove essential for credibility, which is core for the media—just as it is proving to be for the highly-valued internet platforms.
The GNI boot camp had practical sessions (hands-on exercises) on how to verify photos and videos, using geo-location for verification, social audits using available software, and so on. Many of us were struck by the array of software and plug-in extensions available to verify online content.
For example, we used a 'snipping tool' to remove part of a photograph in Paint, a desktop application. Then, we cross-referenced the snipped image with similar photographs, using a 'reverse image search' on search engines like Google and Yandex. (We needed to install plug-ins like TinEye and RevEye.)
Similarly, we used Google Street View to virtually locate the route shown in a viral video, and check if the geography of the video is for real. Such techniques have helped practitioners catch videos of previous incidents like a flood in South America getting shared as a Mumbai flood video. Not true! We learned to check if the audio channel of a video corresponds with what we see? Or, what is the origin of a photograph that has gone viral? Or, looking for licence plates in a video to spot if the geography corresponds to the claims of a shared video.
It was a forensic analysis of online information! Proof-checks and corrections in the digital need a different mindset, from editing and proof-reading in earlier eras. While it is easy to get carried away by the software available to verify samples of mass-circulated content, Rebelo emphasized: "All the tools in the world cannot replace good journalism." So, a news reporter still needs to call up the police and other agencies to verify if something actually went awry—like, was there a mob or an incident as a video suggests? Check with physical sources. It's why the RBI spokesperson had the last word on Monday—to tell us what has not happened!
Tech Trail is a column that delves on technology in the Indian realm. Kunal Talgeri is a freelance journalist in Bengaluru. The views in this column are those of the author.