Mini
When an online travel aggregator with 63% of its market chooses one hyper-funded brand over two other brands for up to a quarter, it ceases to be a neutral marketplace. MakeMyTrip has done this for four consecutive quarters.
Do you like attending North Indian weddings? I do, though the baraat makes me uncomfortably numb. It's a boisterous procession of mostly unclejis, walking with an uncomplaining horse that carries a sweating but smiling bridegroom until everybody and the horse reaches the wedding hall. That's just the beginning of the festivities! If you're an onlooker of the internet-venture community in India these days, the bonhomie around its poster-boys can resemble a baraat. Every couple of years there is a new groom, a new steed.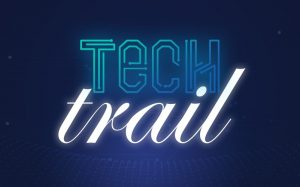 Back in the day when investor Lee Fixel (who was until recently with private equity fund Tiger Global) backed horses in India from New York, there were hardly any
baraats
. Lee protected his anonymity. The horses followed suit, as everybody murmured about the grooms' fate. Lee's style spawned quiet mafias of entrepreneurs and investors.
In contrast, the baraat festivities since 2015 are one of the many bizarre outcomes of Softbank's largesse to newbies. And in the social media era, you can't miss the celebration online. The unclejis (usually angel investors, venture capital (VC) investors, successful internet entrepreneurs) metaphorically walking beside grooms (the new kid in town), occasionally posing for selfies, posting congratulatory messages on Twitter, etc.
The newest groom in town is Ritesh Agarwal, co-founder of online budget hotels brand OYO. And in the past financial year, the wise folks of NASDAQ-listed MakeMyTrip—its board of directors and management—have been quite the unclejis, firm and steady behind the Softbank-backed steed.
Bear with my rant because MakeMyTrip claims to be an online hotel "aggregator"!
Playing Field
In September last year, MakeMyTrip (MMT) founder and chairman Deep Kalra waxed eloquent to news daily The Times of India about why India's internet economy needs a level playing field. "I am not suggesting the Chinese model of shutting out companies, which is anyway too late to do. Let's give a level-playing field to our companies and give them the runway to grow into larger, sustainable companies," he explained.
But six months earlier, it had delisted two VC-backed budget hotel brands FabHotels and Treebo from its online platform. In the same period, it made 3,600 hotels from the OYO inventory available to its customers.
You may want to know that OYO has raised more than $1.65 billion of capital, most notably from Softbank. In contrast, FabHotels has raised $35 million, and Treebo less than $60 million. Just curious: which baraat would you be part of? Well, the hotel-aggregation bauji from Amreeka Airbnb joined the OYO baraat, recently investing $75 million in the budget hotels brand.
Gurgaon-headquartered MakeMyTrip did not respond to a list of questions emailed by this writer.
Unfortunately, the Competition Commission of India (CCI) has slept through this
baraat
. If the regulatory body had been awake, it would have taken note in the past year that FabHotels and Treebo cannot list on
Goibibo.com
either. Why? Because MakeMyTrip and the Ibibo Group got under the sheets together in 2017, after the uncle
ji
s in South African strategic investor Naspers blessed the couple.
In January 2017, the CCI had approved the MakeMyTrip-Ibibo merger. This marriage created an assortment of 53,000 domestic accommodations, including brands like Fortune Inn, Golden Tulip Suites and Lemon Tree, which can find customers because of MMT and Goibibo.
Post the merger, MakeMyTrip and Ibibo had 63 percent of the online hotel aggregation market, as of 2017, according to MMT's investor presentation dated February 2019. Its collective traffic by February 2018 was 94 million monthly shopper visits (unavailable to FabHotels and Treebo because they were delisted.) That meant FabHotels and Treebo had to find customers using a third of the aggregator market in India (Yatra, Cleartrip,
Booking.com
), to compete with a hyper-funded OYO.
While MakeMyTrip offers multiple services like bus and train ticket bookings, airline reservations, and hotel aggregation, the CCI needs to determine the share in a specific market in which a particular player is operating. In this case, the market in question is 'hotel aggregation'. "If a player enjoys more than 40 percent market share, then the CCI could potentially consider it a dominant enterprise," says Ram Kumar Poornachandran, partner – Competition, Talwar Thakore & Associates. "If any entity is considered to be 'dominant', there is a special responsibility cast on it to treat its suppliers/ customers in a fair and equitable manner." Morgan Stanley Research has pegged the 2017 market share of MMT Group to be 63 percent, which Makemytrip cited in the February 2019 investor presentation I have mentioned above.
Under competition law, an aggregator can deny listing an operator/customer, but based on objective justifications. "This is true of competition law, not just in India, but also in other jurisdictions," Kumar adds.
But FabHotels, for instance, had been associated with MakeMyTrip since inception. The latter had even signed an exclusivity agreement with FabHotels in October 2017, but then served a discontinuation notice on March 28, 2018. That meant taking off at least 250 hotel properties of FabHotels (5,000 rooms) without any objective justification.
On their part, investor analysts asked MakeMyTrip's management in May last year about what had transpired with FabHotels and Treebo. "We entered into the partnership (with OYO)," confirmed Kalra, chairman of Makemytrip during the earnings call for the fourth quarter of fiscal year 2018. "Looking at the depth of this inventory that we have in OYO, we've already given that number out: 3,600 hotels. And we thought that with OYO and with our initiative on GoStays (courtesy Ibibo, currently more than 10,300 GoStays) ... we are trying to also go to the market with a value proposition with accreditation of the brand.
"These are like evolving things," Kalra explained to the analysts. "So there's no real hard stance on a particular thing. It's just right now and in the circumstances, we saw that the (budget hotels) coverage was pretty good and we would be from our – in terms of just serving the consumer needs in the budget segment, this – the combination will be sufficient enough."
Well, MakeMyTrip, a publicly-listed internet company, just completed a full year, selecting one budget hotel brand over two others. Sounds like a level-playing field?
Touch of China
But let's hold our horses for a moment: could Makemytrip have benefitted in any way by giving OYO preference? The comments of Rajesh Magow, CEO of Makemytrip India, during that Q4 FY2018 analyst call throw light. A question on OYO had resurfaced. It came from Viju George, a JP Morgan senior investment analyst: "With OYO now coming onto your platform, does it mean they cease to be an aggregator, and they are only a supplier now?"
Magow's reply: "They are actually, and clearly not only stated, I mean, we have kind of looked at it practically as well. So clearly, their vision it seems is to become the hotel chain and (they) completely have moved or shifted their strategy from an aggregator to 100 percent inventory run, albeit light touch hospitality management, and therefore, that was like one of the fundamental reasons that we entered into this partnership."
In that financial quarter, OYO listed as a hotel brand on
Yatra.com
too, but gave exclusivity of its 'last minute bookings' inventory to MMT. (Last-minute bookings refer to customer bookings made two or three days before. This accounts for 15-20 percent of overall bookings for an aggregator.)
Now, here are Magow's comments on OYO from the previous quarter's earnings call dated February 8, 2018: "When it comes to OYO, I think you'll have to start kind of revisiting our approach because it is (from) whatever they have been calling out, looks like they're kind of pivoting more and more towards going on to the hospitality side. And in that case, might not really kind of be a competitor to look at, but more like a source of supply for the overall hotel segment going forward just in case if they continue to be on that path."
My reading of those two responses: OYO and MakeMyTrip once competed as hotel aggregators in a discounting battle. Over the past four quarters, OYO evolved into a budget hotel hospitality brand – from being an online aggregator. In the same period, it got preference on hotel aggregator MakeMyTrip, which shut out OYO's emerging competitors FabHotels and Treebo.
By doing so, MakeMyTrip decided what's right for its customers. But we customers don't know what's good for us on the MakeMyTrip app, do we?
That's why its management decided to make a choice for us that OYO is better than FabHotels and Treebo. This is smart business chops for a travel agency, but doesn't count as a neutral online travel marketplace because there is incomplete supply information for MMT users.
For your information, Treebo is a four-year-old venture with 460 budget hotel properties (11,000 rooms). FabHotels is about as young with around 500 properties (11,000 rooms). OYO is spread across 8,500 hotels. And MakeMyTrip, which is the largest internet travel aggregator on our shores, features 3,600 of OYO properties, keeping out the inventory of OYO's two competitors.
That's competition for you in India!
Tech Trail is a column that delves on technology in the Indian realm. Kunal Talgeri is a freelance journalist in Bengaluru. The views in this column are those of the author.