Even before Nashik styled itself as the vineyard country of India, mimicking the Burgundy region of France, in spirit if not in geography or even the quality of wine produced, there were the foothills of Nandi Hills. And before a Sula or a Fratelli captured India's attention, there was Grover Vineyards, which produced some of the best wines India had to offer.
So, it doesn't come as a surprise to me that Grover Zampa Vineyards (known so after it merged with Nashik-based Vallee de Vin, in 2012), recently acquired a stake in Chateau d'Etroyes in Mercurey, an appellation of Côte Chalonnaise, a sub-region of Burgundy. It is owned by the Protheau family who uses environment-friendly viniculture methods to cultivate the estate. This acquisition makes Grover Zampa the first Indian winery to establish a presence in one of the finest wine-making regions of the world.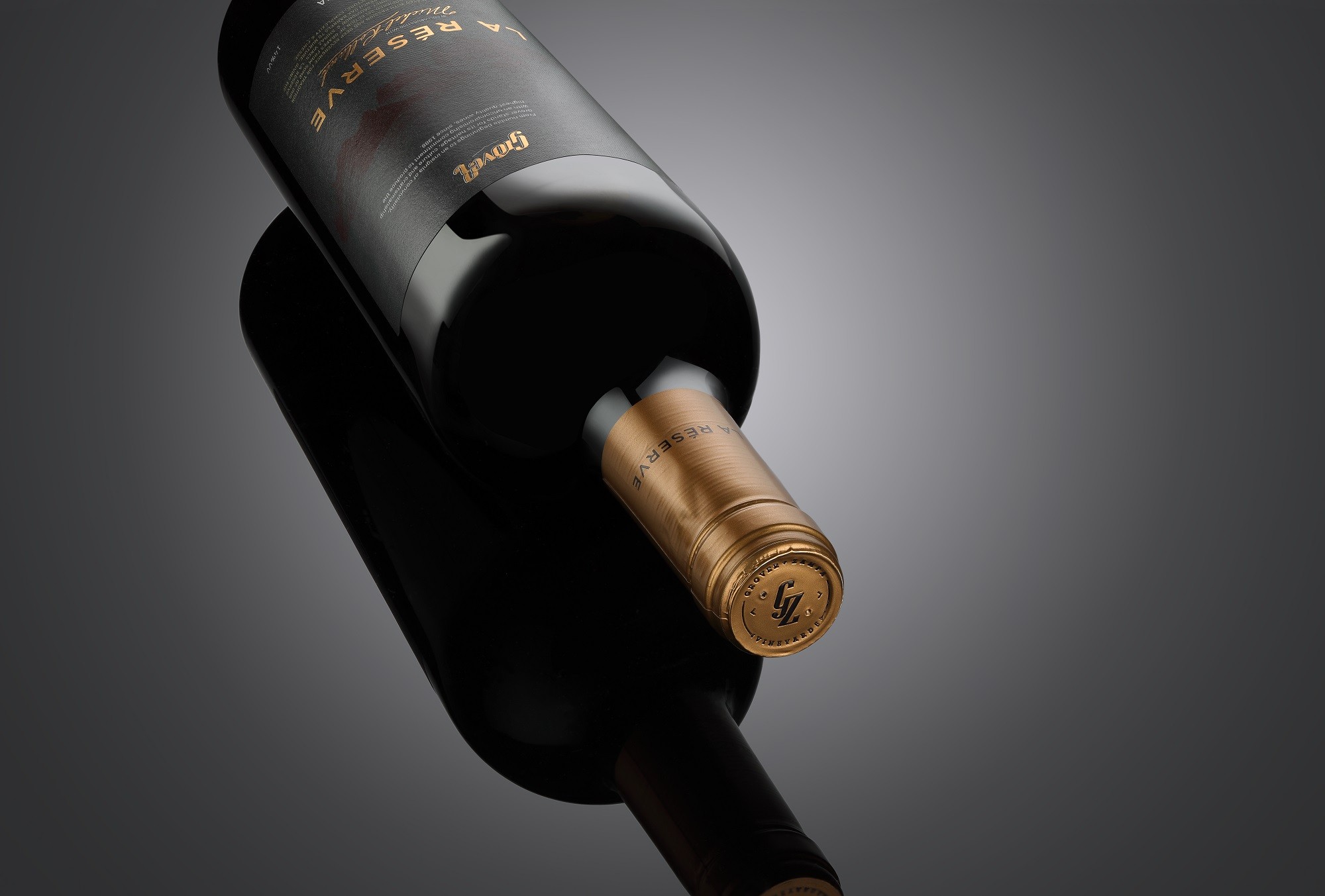 Vivek Chandramohan, Grover Zampa's CEO tells me, "We hope to combine Burgundy's traditions of winemaking with India's fresh wine-making approach and unique terroir. We also hope to introduce Indian wine aficionados to the elegance and sophistication of burgundies. There are plans to have oenologists from Grover Zampa visit Mercurey and the counterparts from Château d'Etroyes visit the Grover vineyards to gain a first-hand experience of the difference in terroir and climate, and explore challenges and opportunities and how they shape the wine production process."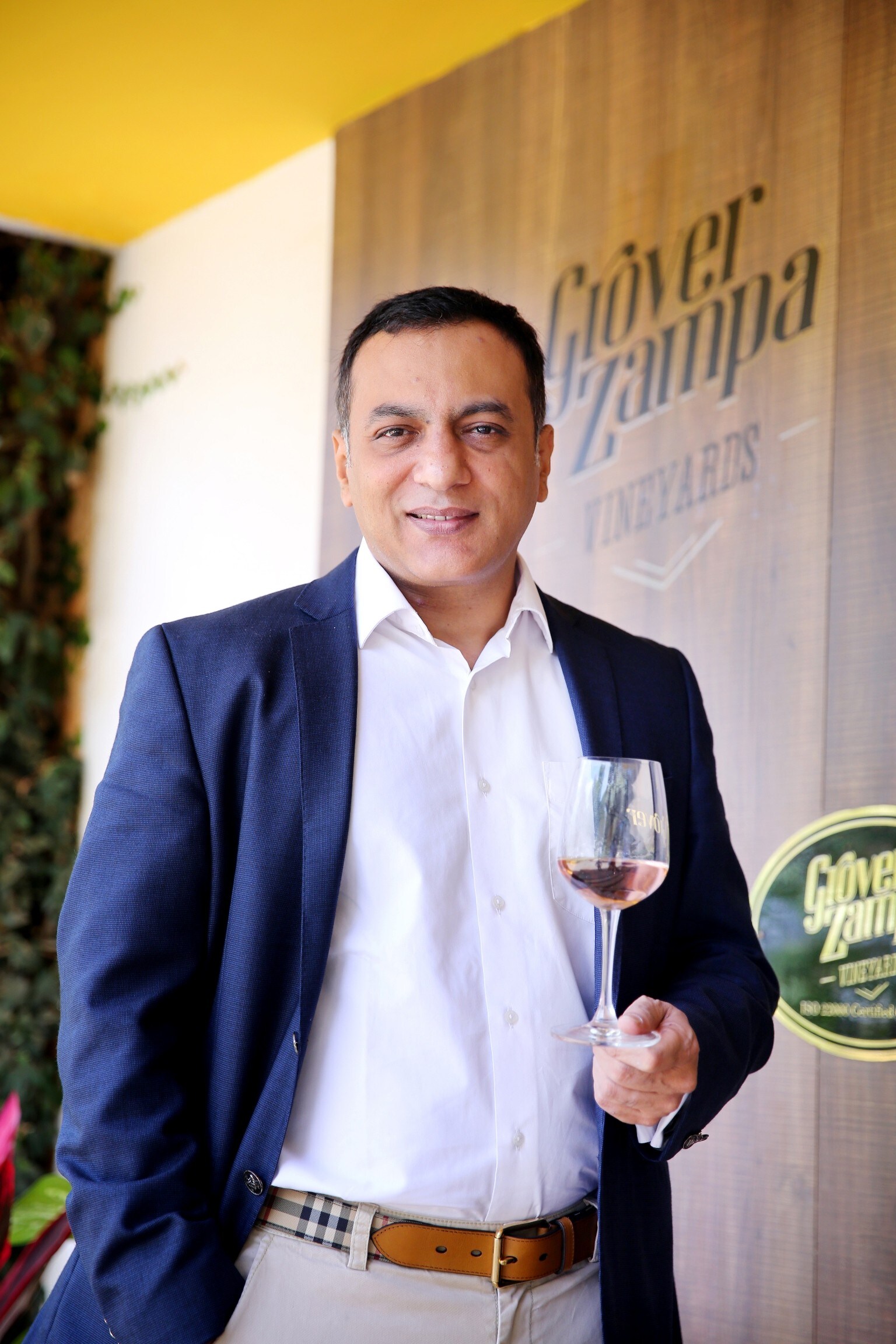 Vivek Chandramohan, Grover Zampa's CEO
The other big news: Grover Zampa is looking at launching a special cuvée, tentatively named La Reserve de Bourgogne, born out of the two regions. Unlike other Indian vineyards, which offers wines that are mid-market to premium, a lot of Grover's offerings go from premium to luxury, such as the Grover Art Series Sauvignon Blanc 2014 that bagged the Sauvignon Blanc International Trophy at the Decanter Asia Wine Awards (DAWA) a few years ago. Or the Vijay Amritraj Reserve Collection Red that picked up a silver at the Decanter Asia Wine Awards in 2015. Or the most premium of all, INSIGNIA, a 100 per cent Shiraz, a single vineyard wine made from a few rows of a small parcel, close to the Nandi Hills winery. It is available either at the cellar door or 'by invitation' only.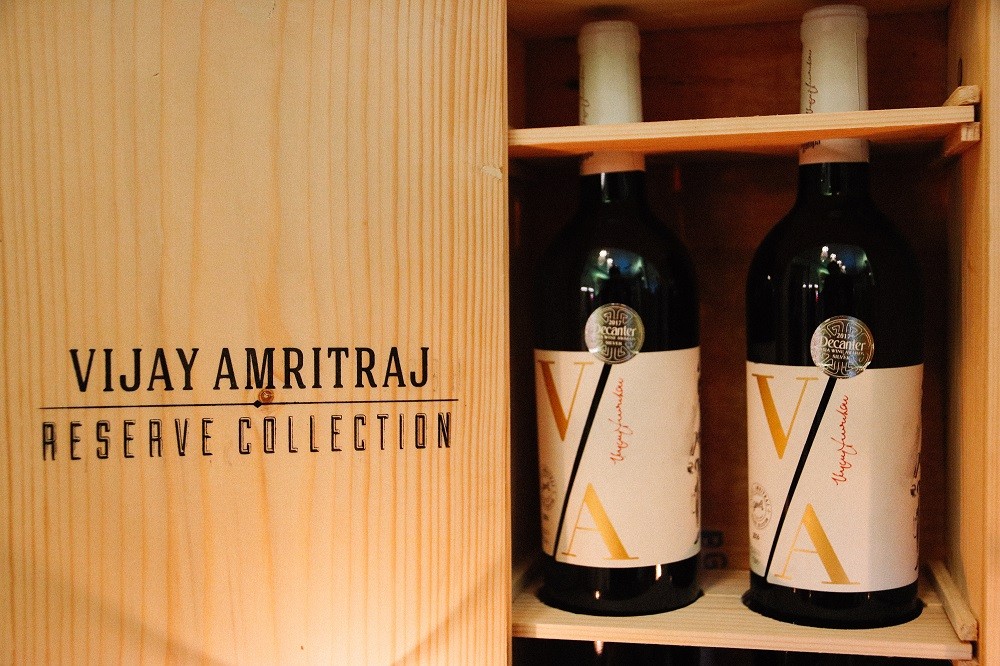 Acquiring a stake in Chateau d'Etroyes has catapulted Grover Zampa into the big international league. Already, its award-winning wines are available in several global wine bars and Michelin-starred restaurants. The most recent listing is at Alain Ducasse au Plaza Athénée, a Michelin 3-star restaurant in Paris, which has added Grover Zampa's La Reserve Red (winner of Gold at the Asia Wine – The Silk Route Awards 2016) and La Reserve Blanc (winner of Bronze at the New York World Wine and Spirits Competition, 2015) to the wine menu. Currently, Grover Zampa wines are exported to over 22 countries.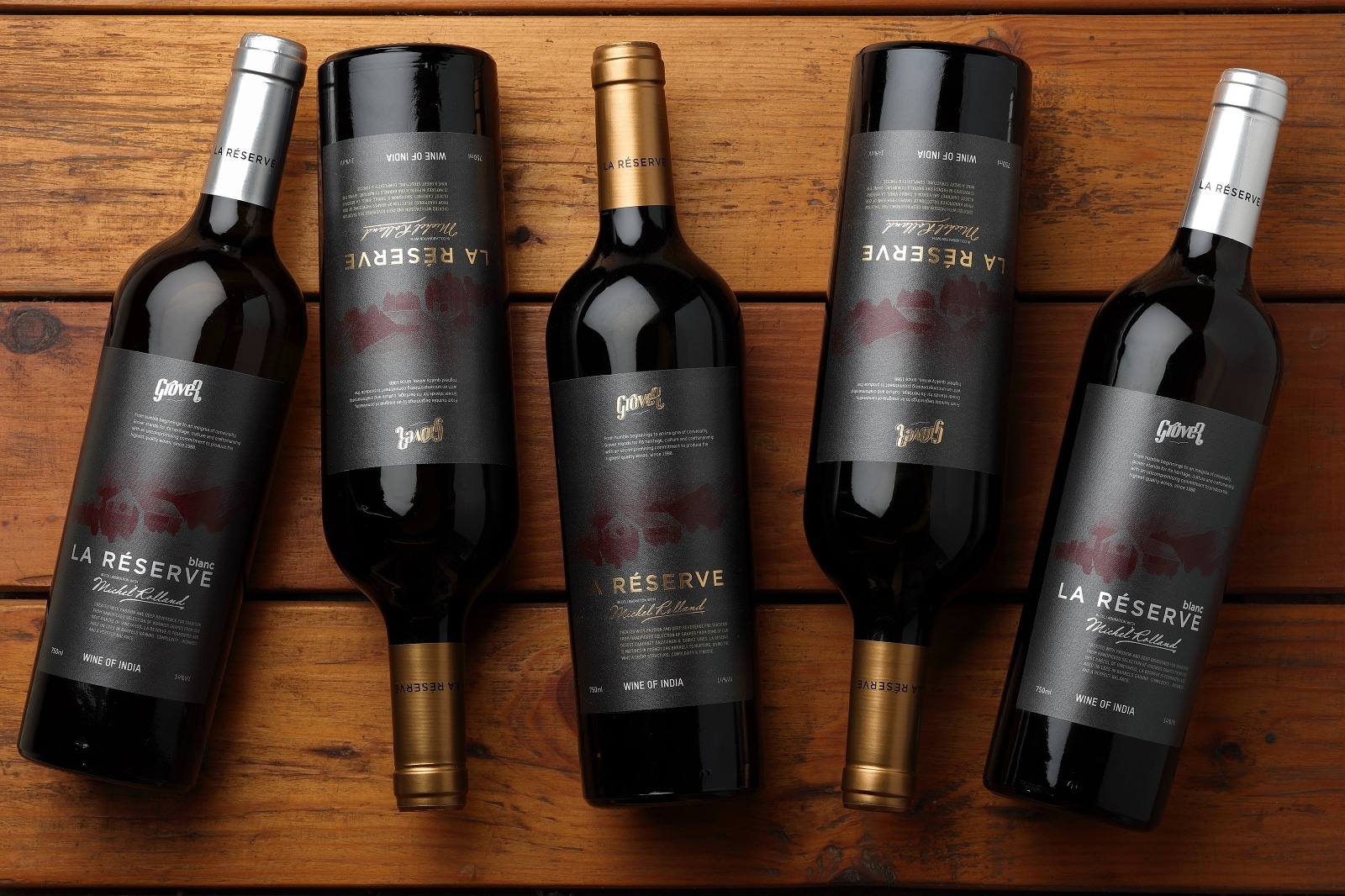 Chandramohan says that their portfolio also includes Chene (a term used for French oak) and Auriga (with edible gold flakes). "We are witnessing growth in the luxury segment, but there is stiff competition from international players which are somehow perceived to be superior," he says.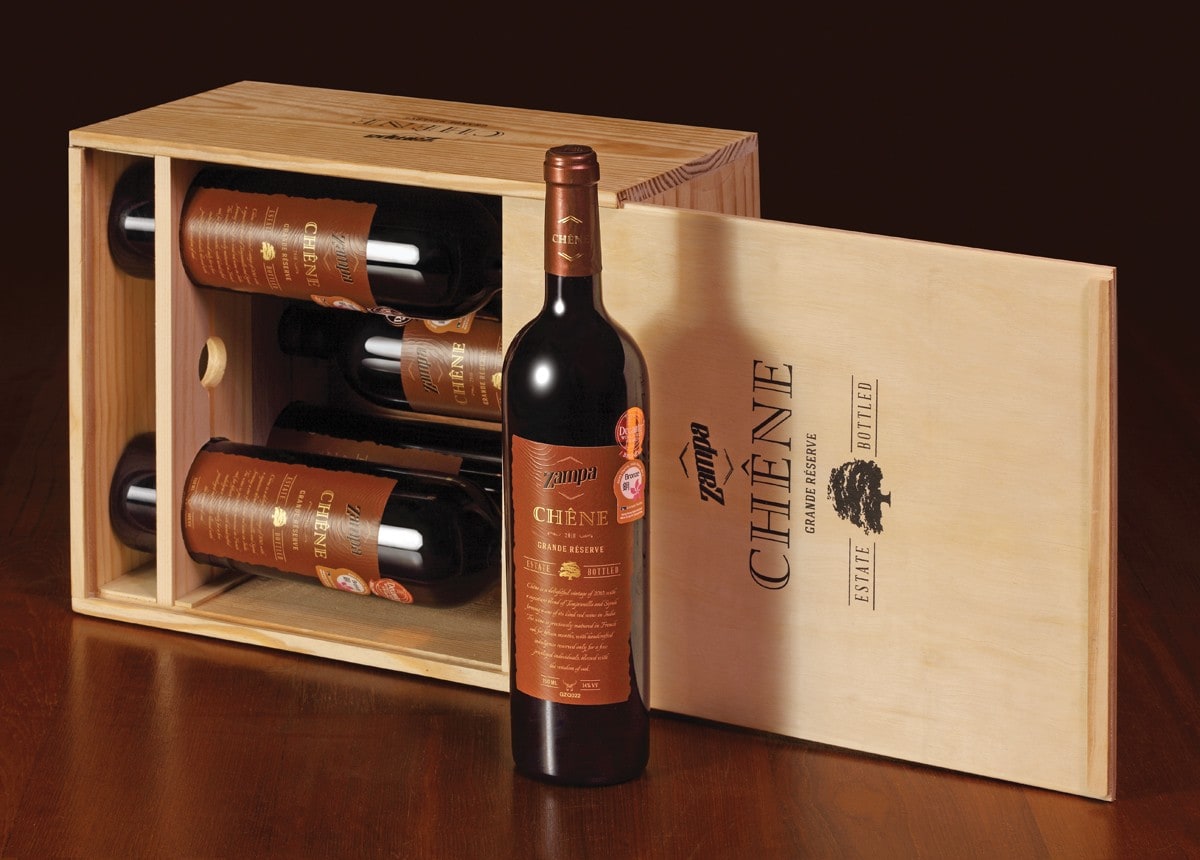 A journey to Nandi Hills
The road from Bangalore to the foothills of Nandi Hills, spotted with both table grape farms and Grover Zampa vineyards, is through small villages. Nestled in the shadow of the hills, the vineyards sprawl over almost 400 acres.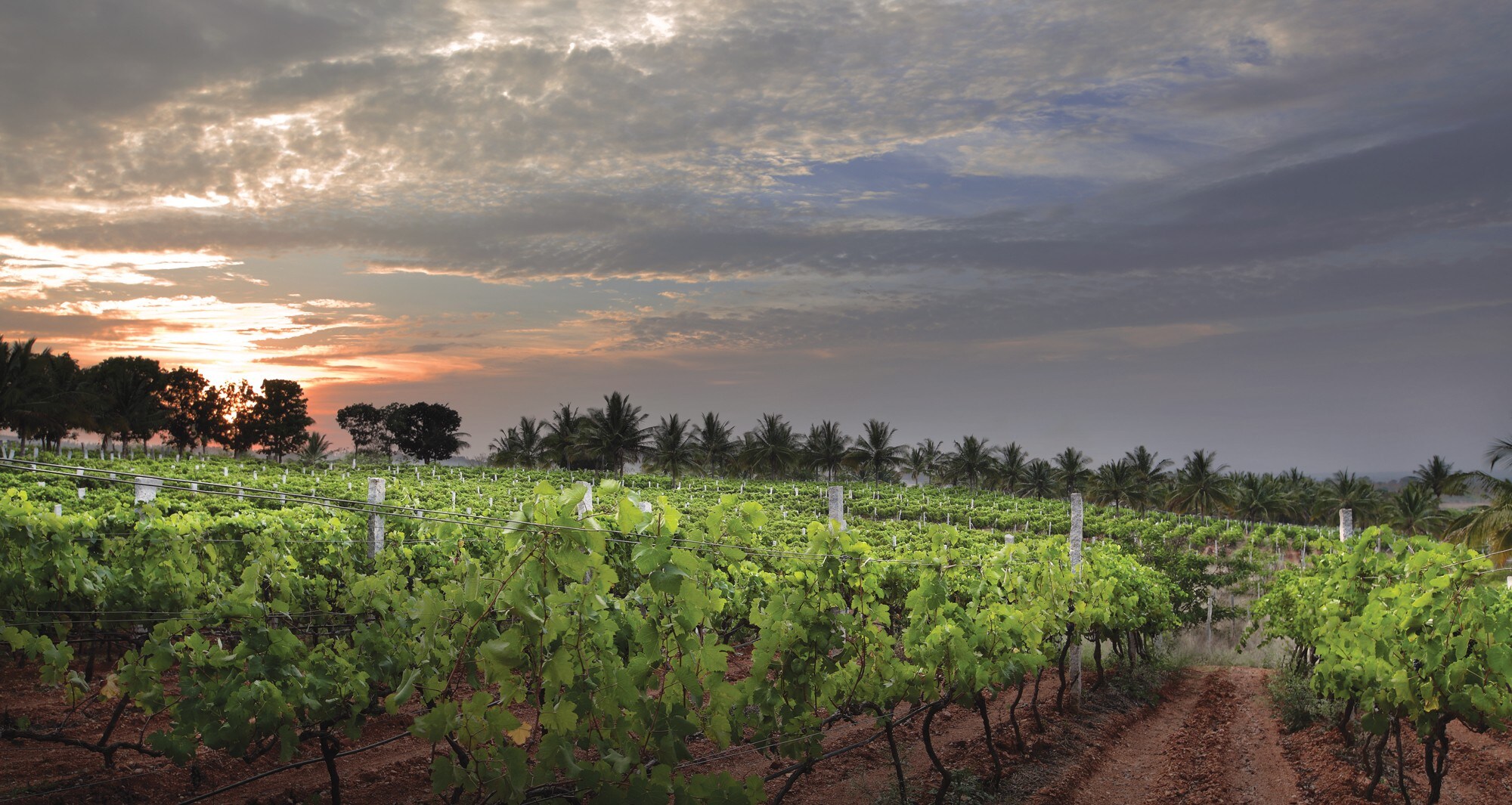 Grover Zampa Vineyards, Nandi Hills
The winery has cutting-edge wine-making equipment imported from Italy and a cellar door with rows of expensive French oaks in which some of their most premium wines are matured. "Our winery in Nandi Hills is India's oldest functioning. Grover Zampa ensures a complete experience to patrons with their verdant vineyards and wine tastings," says Chandramohan. They are looking at amping-up the La Reserve lounge for a more sophisticated winery experience. Ask for a tour and the marketing executives and winemakers will give you a lowdown on the wine making process, the terroir, the process by which French vines are grafted on Indian root stock so that they survive in an alien landscape, with information about how many vintages a vine can produce and how to recognise which wine comes from which cultivation, thrown in.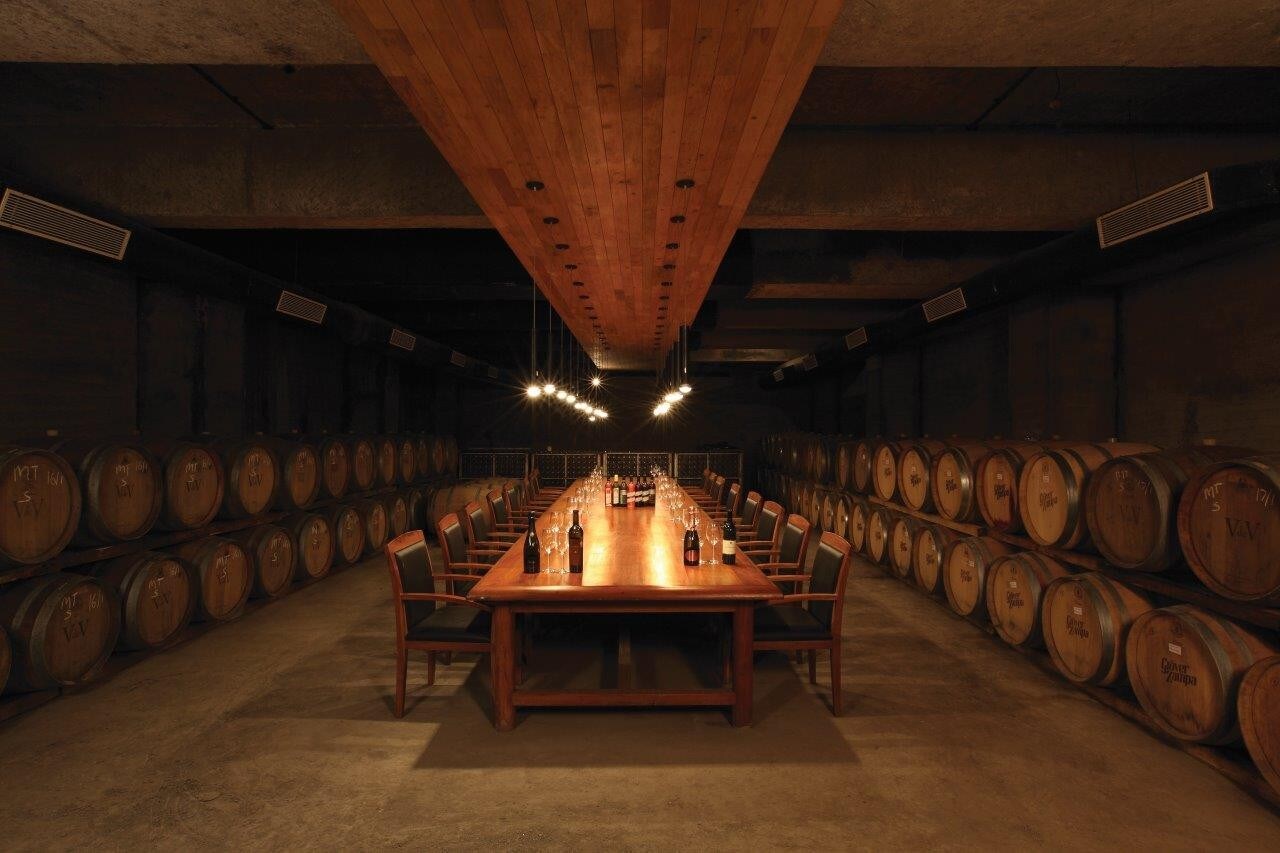 The story behind the setting up of India's maiden experiment in wine-making is rather interesting. It was in 1988 that Kanwal Grover, in the business of importing hi-tech equipment for India's space programme and defence production, convinced George Vesselle, the mayor of Bouzy and the technical director of Champagne Mumm Vineyard in France, to help them set up a vineyard. They zeroed in on Nandi Hills for its milder summers and cool winters. Production began in 1992, with the first 5,000 bottles coming out of the Nandi Hills winery.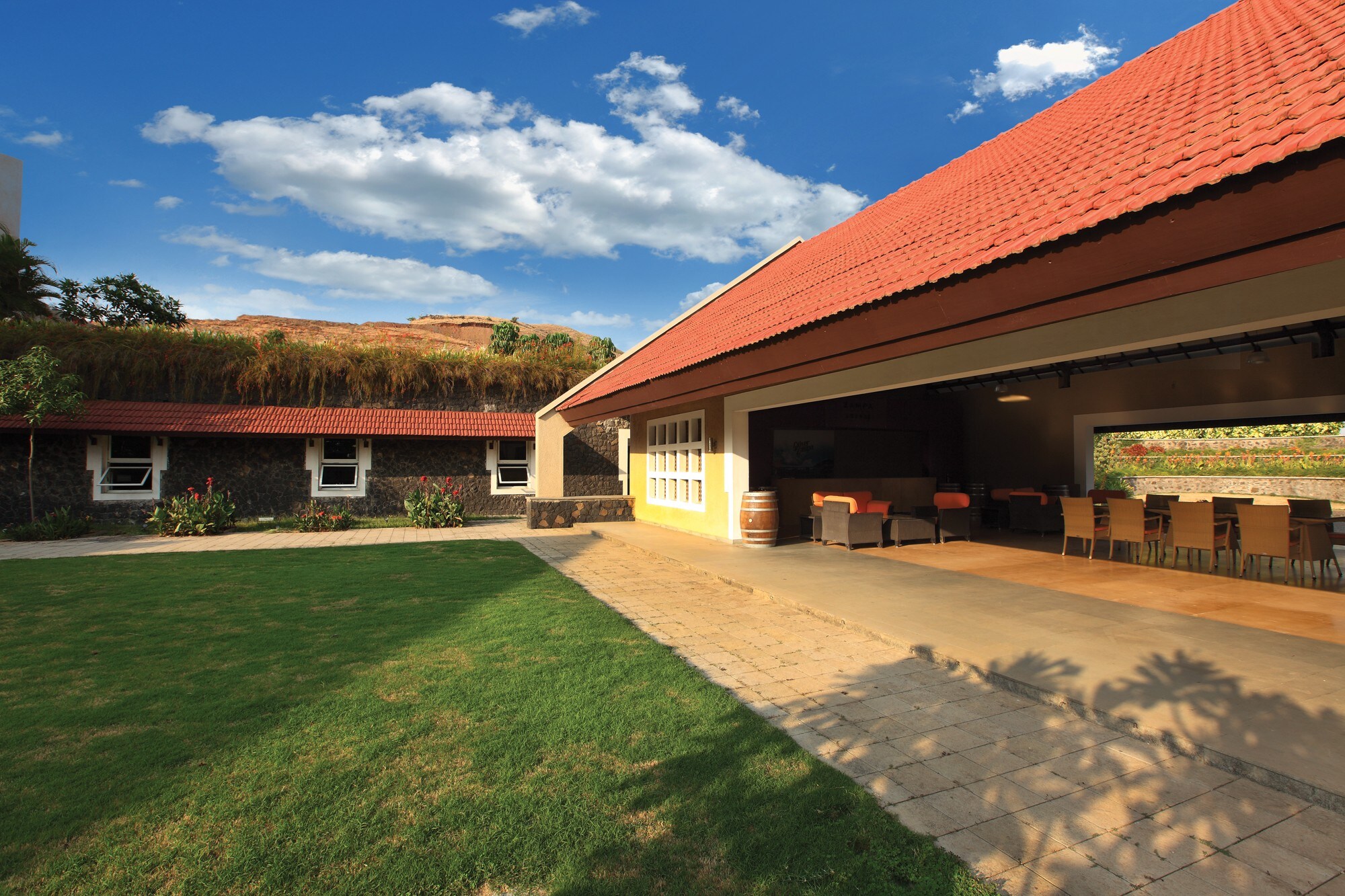 Grover-Zampa
From then to now, Grover Zampa's revenue has grown to Rs 57.77 crore (year ending March 2017), with a profit of Rs18.98 crore. International wine consultant Michel Rolland came on board in 1995. Over the years, the wine market has expanded considerably and today stands at about two-million-case (each case has 9 litres). Yet it is measly when compared to the undisputed market leader, whisky, at 195-million-case, according to International Wine and Spirits Research data.
Chandramohan is hopeful. "Indian wines have grown on an average of around 15% year on year in the last decade. Although the base still remains small, we can expect double digit growth for many years to come as people travel more, income levels rise and there are more job avenues in tier 2 and 3 cities."
Indian wine makers have often appealed to individual state governments to rationalise excise duties or at least, index wine as a different category that could allow for minimal taxation. Policies like the ban of bars near highways have also impacted the wine industry, says Chandramohan. "A call for responsible consumption would have been more appropriate. " But then, there are opportunities that remain un-tapped. "The trinity – Karnataka, Maharashtra and Delhi which form 70% of the wine industry, still boast 'not so detrimental' policies. Also, many emerging markets have shown strong growth trends consistently over the years."
For now, though, the focus is on the global opportunities that would open up with La Reserve de Bourgogne, a collaborative French-Indian cuvée they hope to launch soon.
Deepali Nandwani is a journalist who keeps a close watch on the world of luxury.
Read
Deepali Nandwani's
columns here.
First Published: Aug 24, 2018 8:48 AM IST