Monsoon has arrived in Mumbai with full force and it has dissolved most of the arterial roads.
A foot bridge that connects the densely populated halves of Andheri east and west collapsed off, an arterial flyover between the two parts of the suburb, resulting in cordoning off the flyover for further repairs, throwing the area into traffic chaos. Sinkholes have appeared across the city, so is large potholes that make Mumbai seem the ideal venue to test out vehicles for the surface of Mars. While there are problems with construction on some roads, there are issues of water logging with others. Sometimes, accumulated water hiding the danger of large potholes and craters.
The Brihanmumbai Municipal Corporation (BMC) has attempted to fix the potholes, but the intensity of rain keeps washing away the freshly laid parts of the road. At the start of the week, the arterial Sion-Panvel part of the highway connecting Mumbai and Pune was so tattered, that the traffic snarl was backed up 11 kilometers. It has been a month since monsoon began and the death toll is going up. There were similar scenes from Delhi as last week's rain brought the city to a standstill. Images of buses and other vehicles submerged in water mixed with sewer and uncollected garbage was flashing across the media.
There were media reports of Delhi Secretariat getting flooded. In 2015, we saw images of Chennai drowning post a severe downpour after roads became waterways and people were marooned in the city. Urban infrastructure in India seems to be creaking across the length and breadth of the country.
Cities are unable to cope with the mass of population, and their aspiration for a life with basic minimum dignity – food, clothes and shelter. These metropolis' hold populations larger than population of smaller states. For example, Croatia, that was runner up in the World Cup football, boasts a population of 4.1 million people and New Zealand has a population of 4.6 million. If you look at other large cities, New York has 8.5 million people and London 8.1 million people.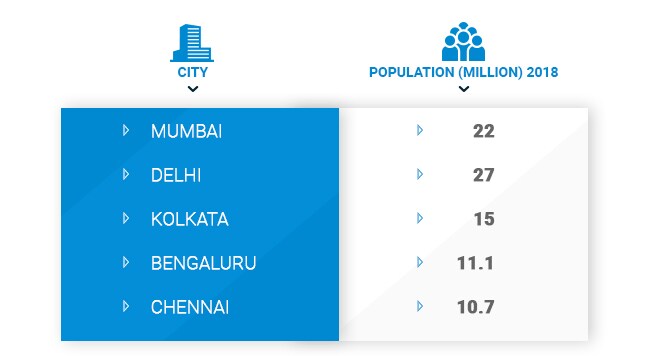 At the very core, Indian mega cities are extremely large administrative units and the local government is unable to cope, and citizens are not able to demand accountability. Part of the problem is that we have colonial era systems to govern modern Indian cities. An unaccountable civil servant who calls the shots, while elected local government representatives look on.
The solution is two-fold, create smaller cities and devolve power to the city councils. The City Momentum Index, published recently looks at cities across the world – in developed and developing markets and analyses their ability to be prepared for a technology enabled world that attracts the right talent, the right industry and is capable of growing. Out of the 30 cities earmarked for being on the right track and poised for long term success, not one Indian city featured.
And, this is not just a problem that faces India, it is the case with cities in China, Africa and the rest of the developing world. Our cities are burgeoning, but without a plan. And this lack of planned growth is going to have dire consequences. Seven Indian cities featured in the second list of 30 – those with short term growth momentum. This is defined as cities with urban economies and real estate markets that are transforming the fastest.
Mumbai comes at number 20 and China has 11 cities on this list.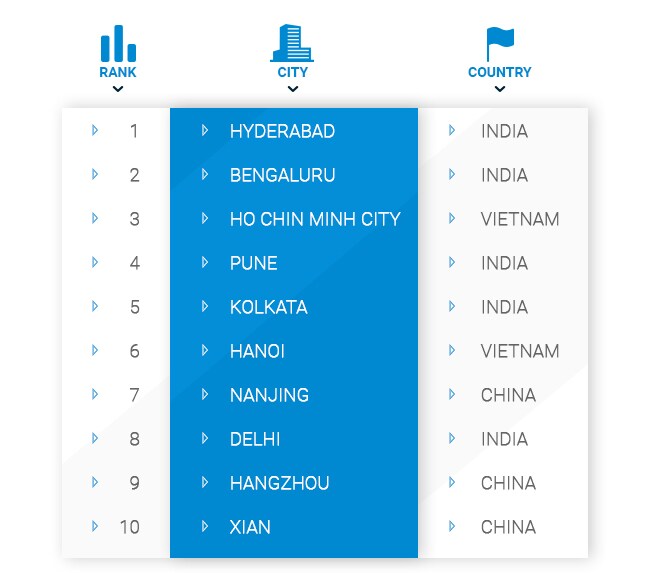 If the government of India is serious about making cities the hubs of innovation and commerce, then there must be a series of policy initiatives to make the metropolises worth inhabiting. Right now, it seems like we are working on a wing and a prayer, hoping that some hidden power will move us to a goal of prosperity. Urban development, at best, is haphazard, at worse is callous. Because people who take decisions for the city has no skin in the game and no accountability. Smaller cities may prove to be the solution, with local government, that is accountable to the voters, empowered to act. If we aspire to superpower status, it won't happen if we don't even get basic infrastructure right.
Right now, basic infrastructure is in shambles and that has to change.
Harini Calamur works at the intersection of digital content, technology, and audiences.