About 150 years ago, the phylloxera epidemic nearly destroyed the French wine industry. France would eventually recover from the blight, which also struck in other countries, and regain its viticultural preeminence, but there are some men who believe that the remedy, which, among other measures, involved the grafting of French vines onto American rootstocks, was almost as worse as the disease.
Loic Pasquet is one of them. About 14 years ago, Pasquet, a former mechanical and chemical engineer, purchased seven hectares of vineyards in Graves, in Bordeaux, and began work on producing French wines the way they were made before 1850. Today, some of his wines, named Liber Pater after the Roman god of wine, are among the most expensive wines to come out of France and sell for over $4,000. The forgotten grape varieties Pasquet uses to make his wines include Tarney Coulant, Marselan, Castet and Mancin. "There was a far richer diversity back then," says Pasquet, who was recently in New Delhi for the Wine Academy's delWine Summit and Excellence Awards 2019. "This is what we are recreating at Liber Pater. In Bordeaux back then Tarney was the main grape planted on the left bank. There was also a lot of Carmenere and Malbec, but no Merlot at all. The vineyards were all small individual plots and the main aim was producing fine wines of high quality and reflective of their terroir." The true taste of Bordeaux, according to ancient literature is "floral and very fine and elegant wines", says Pasquet. "After phylloxera struck and the region was replanted with grafted vines, the taste profile changed dramatically; the finesse and original aromas were lost. Wines produced from grafted wines can be good, but do not age the same way as wines made from grapes from ungrafted vines. For example, in 1904, the Chateau Margaux decided to replant their vineyards with ungrafted vines because they realised that they had lost the true taste of Chateau Margaux after working with grafted vines." Pasquet claims that the vinification techniques he uses to achieve the 'true taste of Bordeaux' are all natural. "The wine is aged in natural clay amforas without any additives and there is as little interference as possible."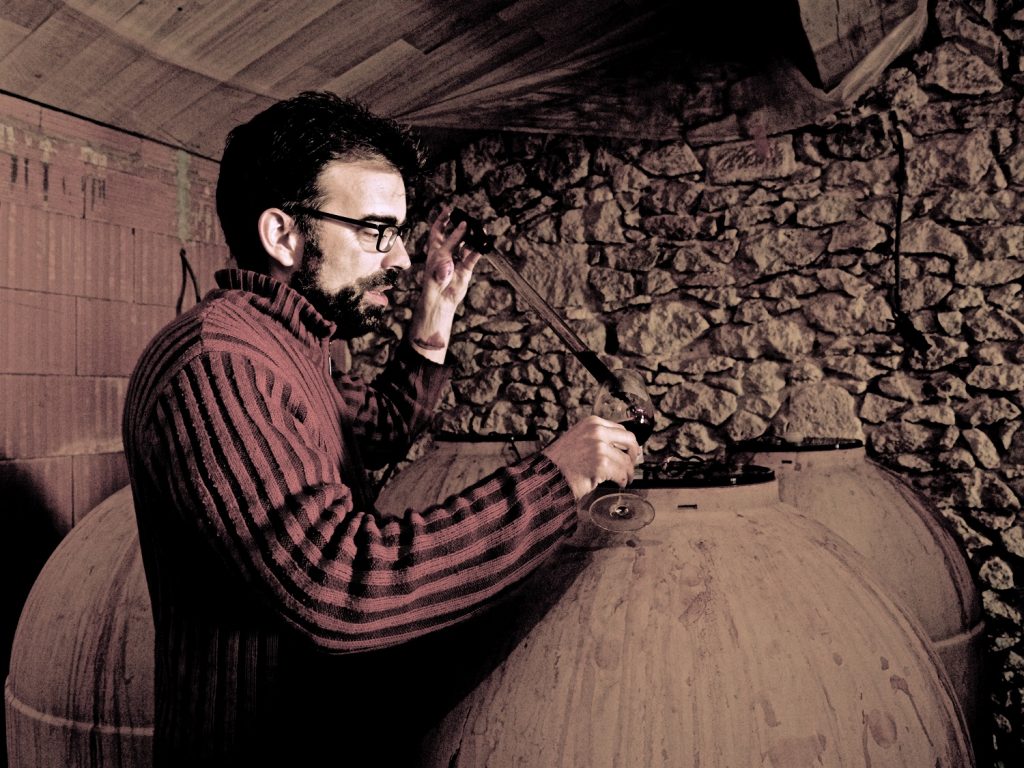 Pasquet's quest has not gone down well with the Institut National de l'Origine et de la Qualite (INAO), a French government wing that regulates French agricultural products based on geographical indications and traditional specialties. The INAO filed a case against Pasquet, accusing him of disregarding winemaking rules and won, and the same year — 2016 — he was also found guilty of financial chicanery relating to grants from the likes of the European Union. In June 2017, Pasquet won a reprieve in the first case when a local court overturned the verdict and ruled largely in his favour, but he had to return the money he received as grants and was fined as well. Pasquet claims he has come out unscathed from his battles. "I am now attacking the INAO and the French State in order to gain the right to use the historical grape varieties of Bordeaux. Today these old original and native varieties are banned, while the authorities glorify the 1855 Classification." The controversy has not affected the popularity of wines one bit, though. In fact, interest in his wines has only surged, probably helped along by the fact that Liber Pater makes just about 200 cases each year, and all of them are snapped by collectors across the world. And there is even a book on him and Liber Pater by Jacky Riguax, the French wine critic. "It is called 'Recovering the taste of Bordeaux wine', and he explains how the taste was before phylloxera and how Liber Pater has recovered it."
The incorrigible purist in Pasquet believes that wine-making is a predominantly European endeavour. "It is wonderful to see the growing interest in wine in India… but even if we can make good tea in France, it will never be as great as Indian tea, just as Indian wine will never be as great as French wine. This unique greatness is closely tied to terroir, know-how and adaptation of varieties and ways of working the land that has been developed and refined over millennia," says Pasquet, who quite clearly prefers Indian tea to Indian wine. And, as some French wine aficionados here will have it, rightly so.
The writer is a content strategist at Haymarket SAC.