A future smart world will become frictionless and even with nearly 20 billion "connected things" expected to be in use by 2020, many of the technology interactions we experience today will become invisible.
All those wearables that we tote around do a lot for us - monitor our heart rate, watch over our training and sleeping patterns, keep us safe by tagging our geographic locations and sending them to our loved ones' phones. So consumers who have already been there, done it are now looking for that extra zing from their brands, and companies will have to capture and create value in new ways. Companies that do this and stay ahead of the curve will see rewards coming their way.
So let's look at the ways technology will step in and disrupt various facets of our lives. Chatbots will make shopping decisions for us with the help of machine learning and artificial intelligence (AI) technologies. These platforms will pull reams of data that will help parse, predict and preempt consumer behaviours. This also means that intermedieries that provide transaction services may end up becoming superfluous. So will terms like 'fulfillment' and 'brands', which may not mean much.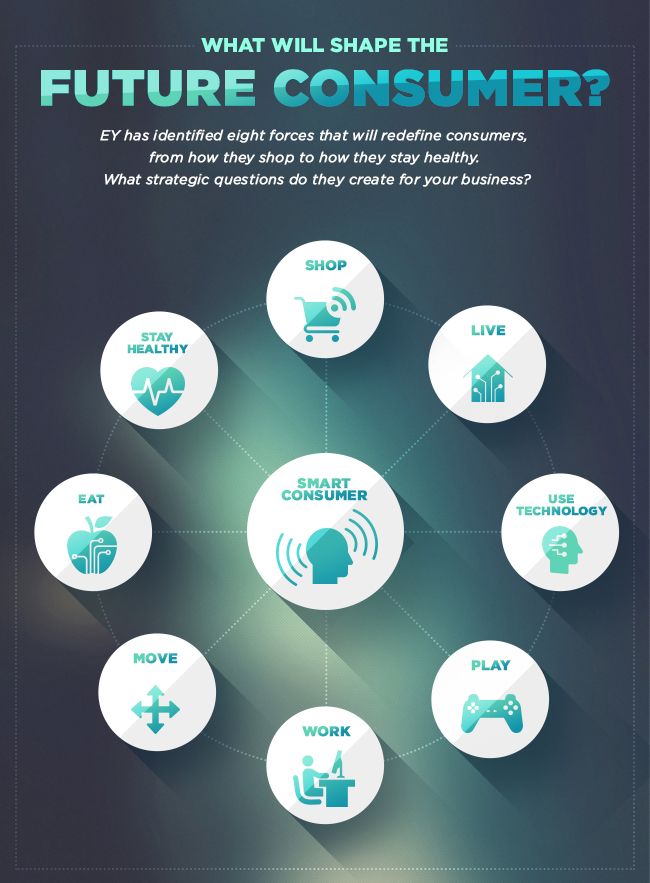 This also means people will disengage from a lot of brands and engage with a select few. Since 47 percent of shoppers are anyway fine with chatbots buying stuff for them. More than half the consumers also stated, in an E&Y report '
Eight forces that Will Shape the Future of Consumers'
that they were fine with sharing their personal data if they got good deals as a result of it. Brands will exist but a few of them will gain traction because they resonate with shoppers about who they are. While the majority of the consumer brands will become commoditised.