Putting her wish list for the upcoming union budget, Debjani Ghosh, president of Nasscom, on Friday said that she wants to see a commitment by the union finance minister on developing an end-to-end data strategy.
"Data is going to fuel the digital economy, in fact, we are moving towards a data-driven economy. So, we need to have a strategy that focuses everything from creation to value creation with protection, of course, being the foundation. However, we cannot make it just about protecting, we have to build the concept of trust, partnerships and more importantly innovation and value creation," Ghosh said.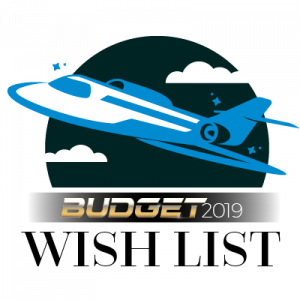 Budget wishlist 2019
"This is a unique time for India as the world is trying to figure out how it transforms itself for the use of new technologies. India and Indian-based companies are providing a lot of solutions. We have to ensure that we are creating a fiscal climate which will allow these companies to thrive and to grow. We did have the SEZ clause etc. for the IT services sector and we need to ensure that with the changing competitive dynamics, we relook at these initiatives and we plan it for the next 10-15 years. Also, it is going to be critical for IT services and business process management (BPM)," she said.
"For start-ups and SMEs, we need to build a way that government will start buying from them. It is critical as a lot of startups are forced to leave India because of the inability to scale and we have to solve that problem," she added.