Fear of a slowdown has led to sharp corrections in information technology (IT) stocks. The Nifty IT index has fallen over 25 percent since the start of 2022, but demand is expected to remain fairly strong.
IT giant Tata Consultancy Services (TCS) will kick off the current financial year's first-quarter earnings on July 8.
Here is what to expect from the IT sector.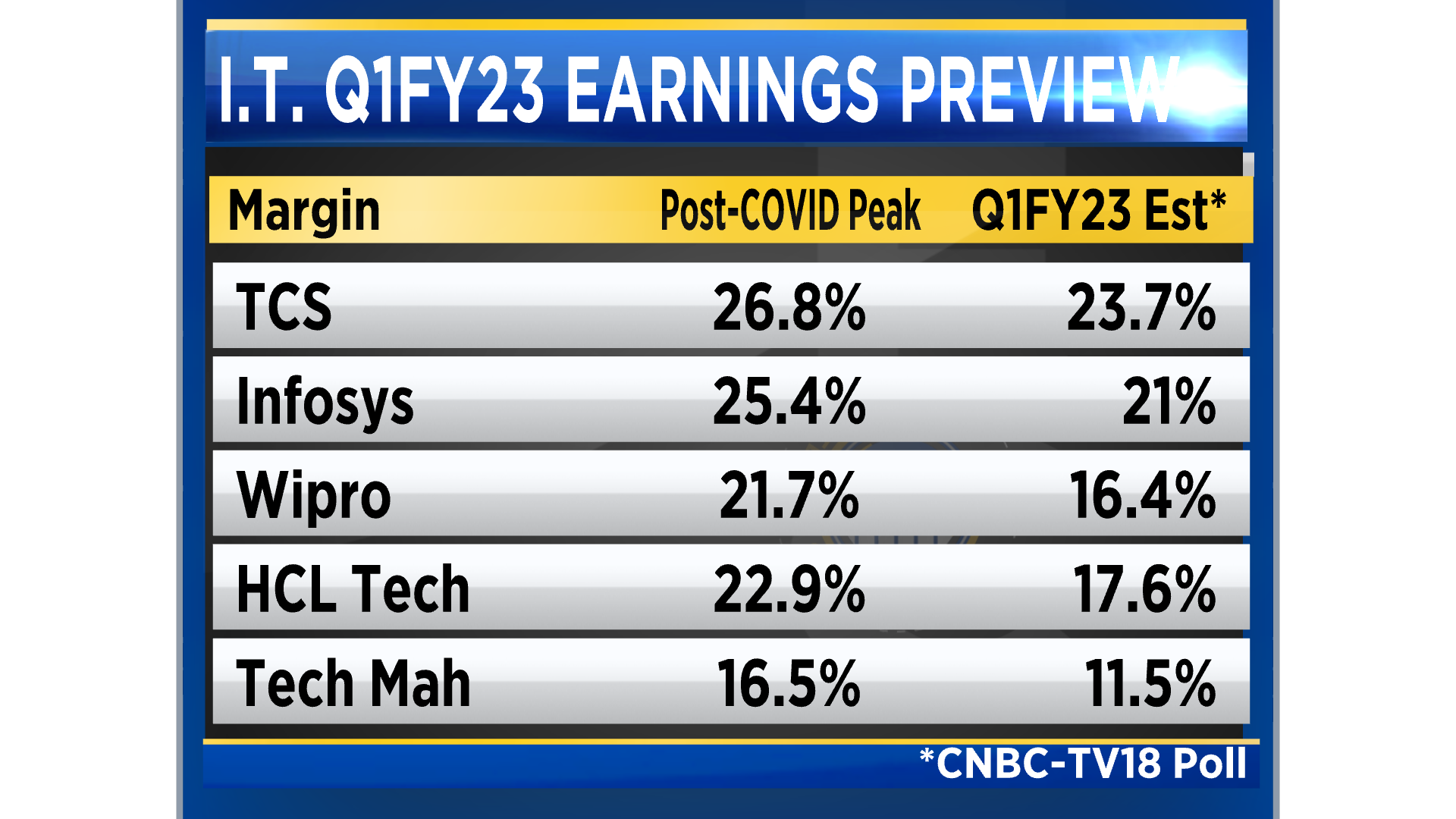 Revenue growth
The top-5 IT services companies can expect sequential revenue growth of 2.5-4.5 percent in constant currency terms, according to a CNBC-TV18 poll. Infosys' growth rate is expected to lead this growth, at 4.5 percent quarter-on-quarter, followed by TCS at 3.5 percent, while HCL Tech, Wipro, and Tech Mahindra's revenue will grow by 2.5 percent quarter-on-quarter.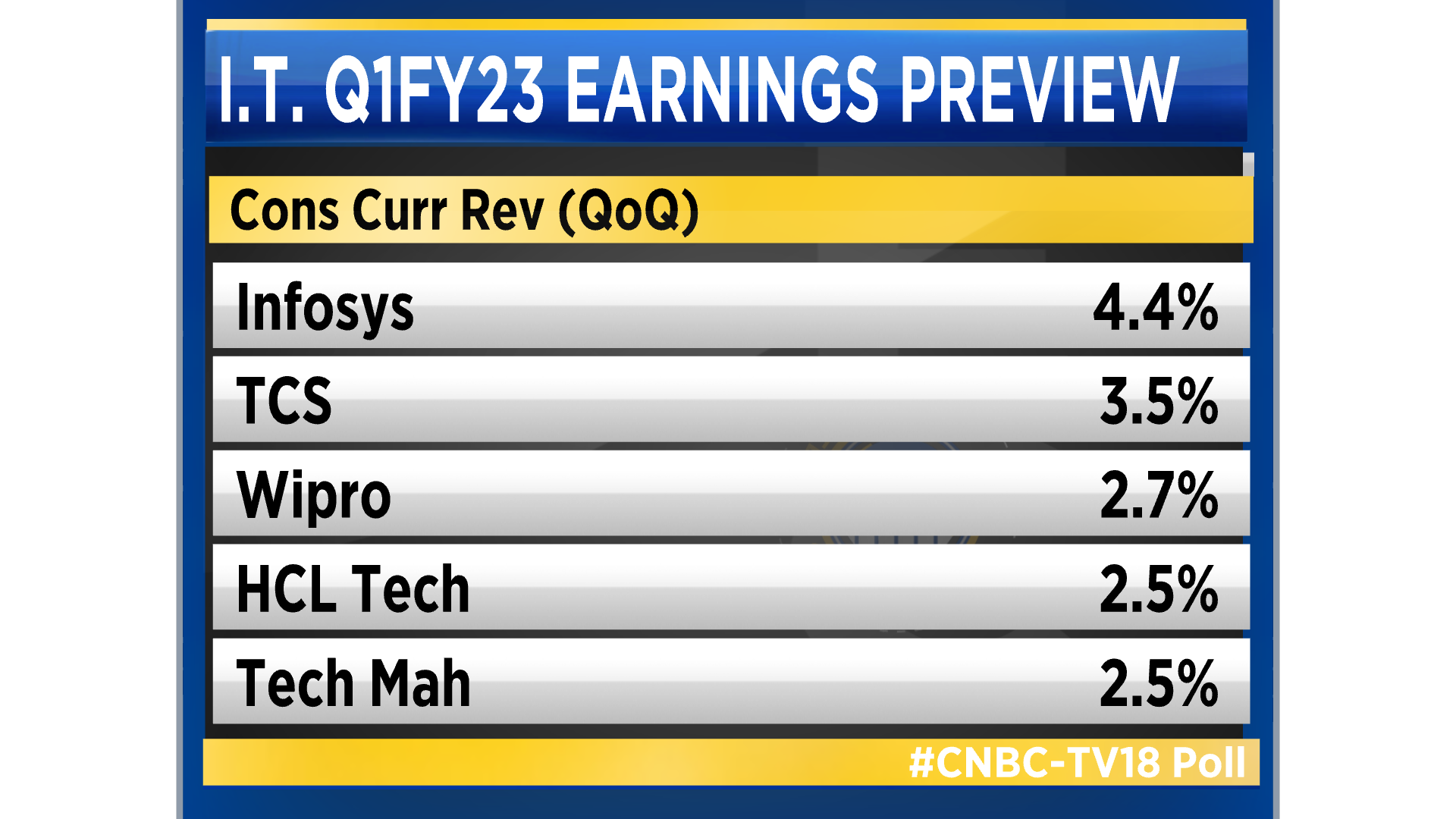 While there is expected to be a momentum in spends on tech services and as a result, robust growth, this quarter is marked by large cross currency loss of 100-200 basis points led by dollar's appreciation against other currencies.
TCS and Infosys hiked wages with effect from April 1, whereas Wipro hiked wages from June 1. Due to wage hikes along with elevated hiring and reversal of COVID-led cost savings, margins are likely to contract by 40-170 basis points quarter-on-quarter.
It is important to note that while depreciation of rupee might appear as a tailwind, cross-currency headwinds have ensured only a marginal tailwind for the quarter.
Guidance and Valuations
Guidance will be another important aspect to watch out for. It is expected that FY23 guidance will remain unchanged. While uncertainties have increased significantly on the FY24F growth outlook, FY23 is still likely to report a strong growth.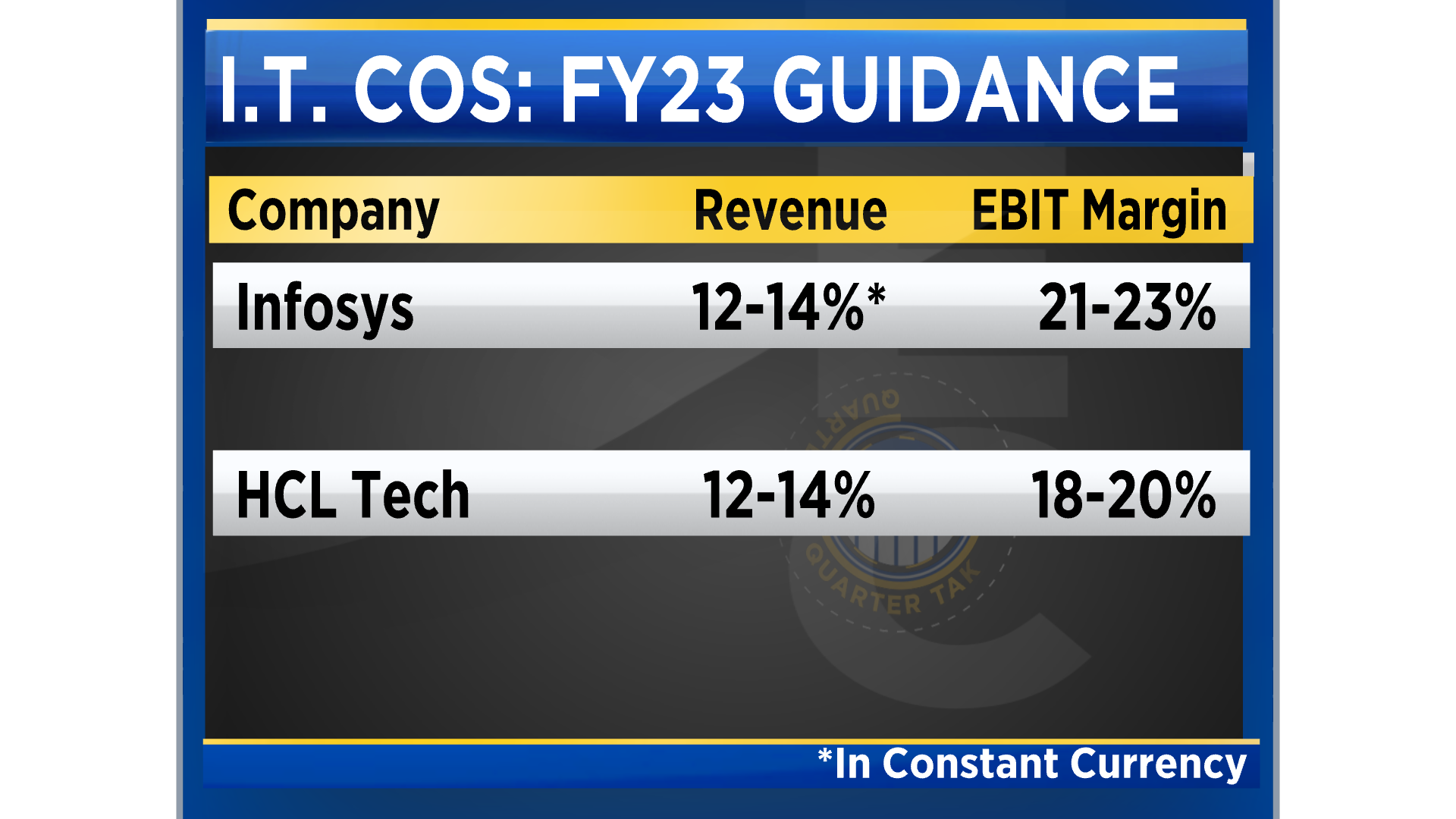 However, the investor focus has shifted to a possible demand slowdown. Any impact of weakening macro-economic outlook on deal conversion will be a key monitorable.
Analysts believe that margins in FY23 April-June and July-September quarters are likely to hit the bottom line amid price hike and rupee depreciation.
Valuations of these IT majors are still above pre-COVID three year valuation.