In his book Slowness, Milan Kundera wrote, "Paris has often been good towards East". Yet, for an outsider, Paris is as international as it gets. You will bump into Bangladeshi immigrants, Pakistani artists, Romanian graphic artists, Czech photographers, American bankers, Sri Lankan store-owners and of course Indians from all walks of life. But Paris also has the capacity to make you feel home. The streets buzz with limitless energy. Paris, like New York, never sleeps and so it never has to wake up. Ever street has a compelling tale to tell. From the streets to the metro bunkers to the catacombs underneath the city, Paris makes you look at life differently. Paris is a photographer's delight. It reminds one of what Hemingway once described as "a movable feast." Gathered here are images of Paris viewed from the prism of life on the streets.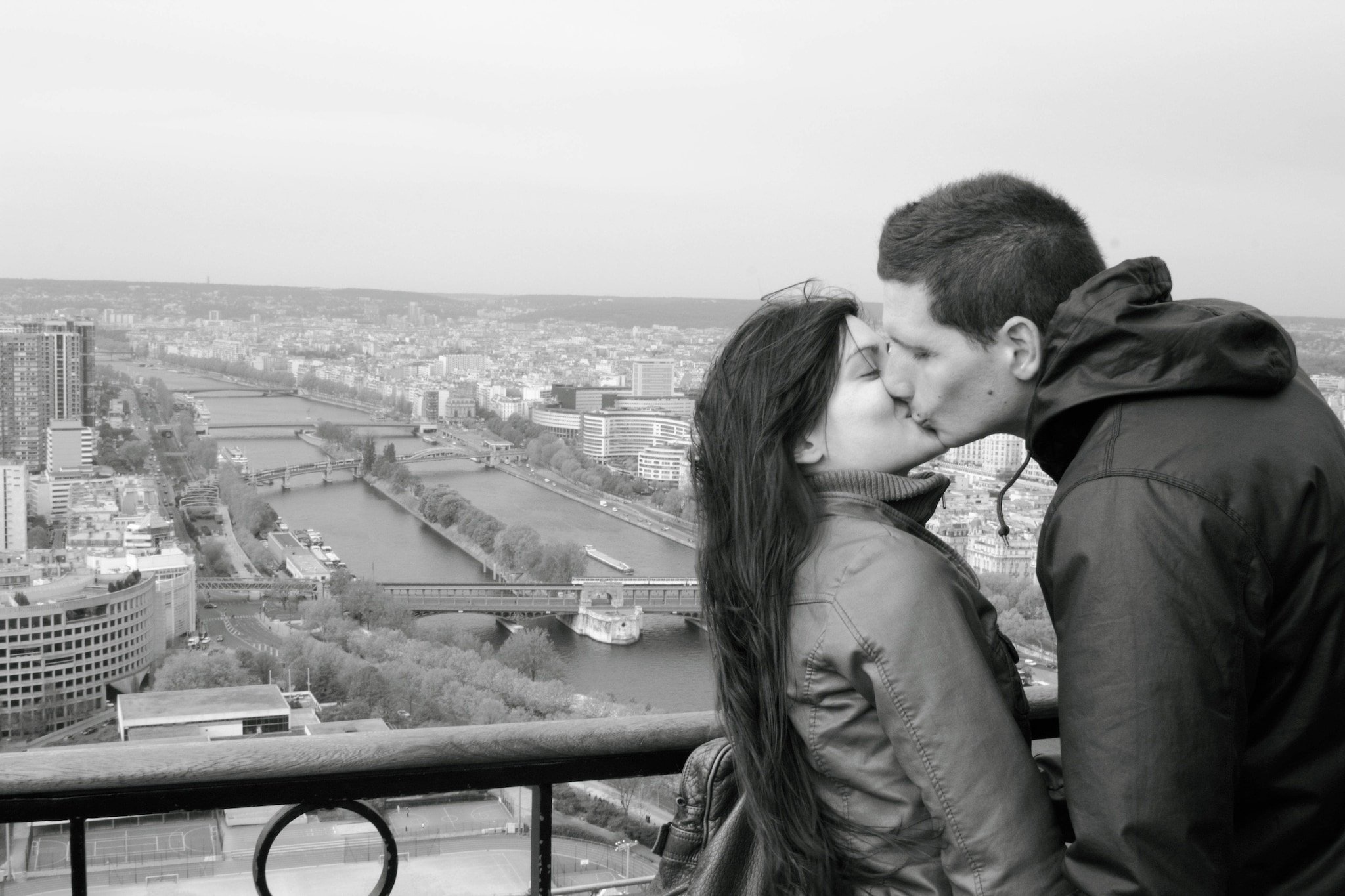 A Spanish couple having a French Kiss on the top floor of Eiffel tower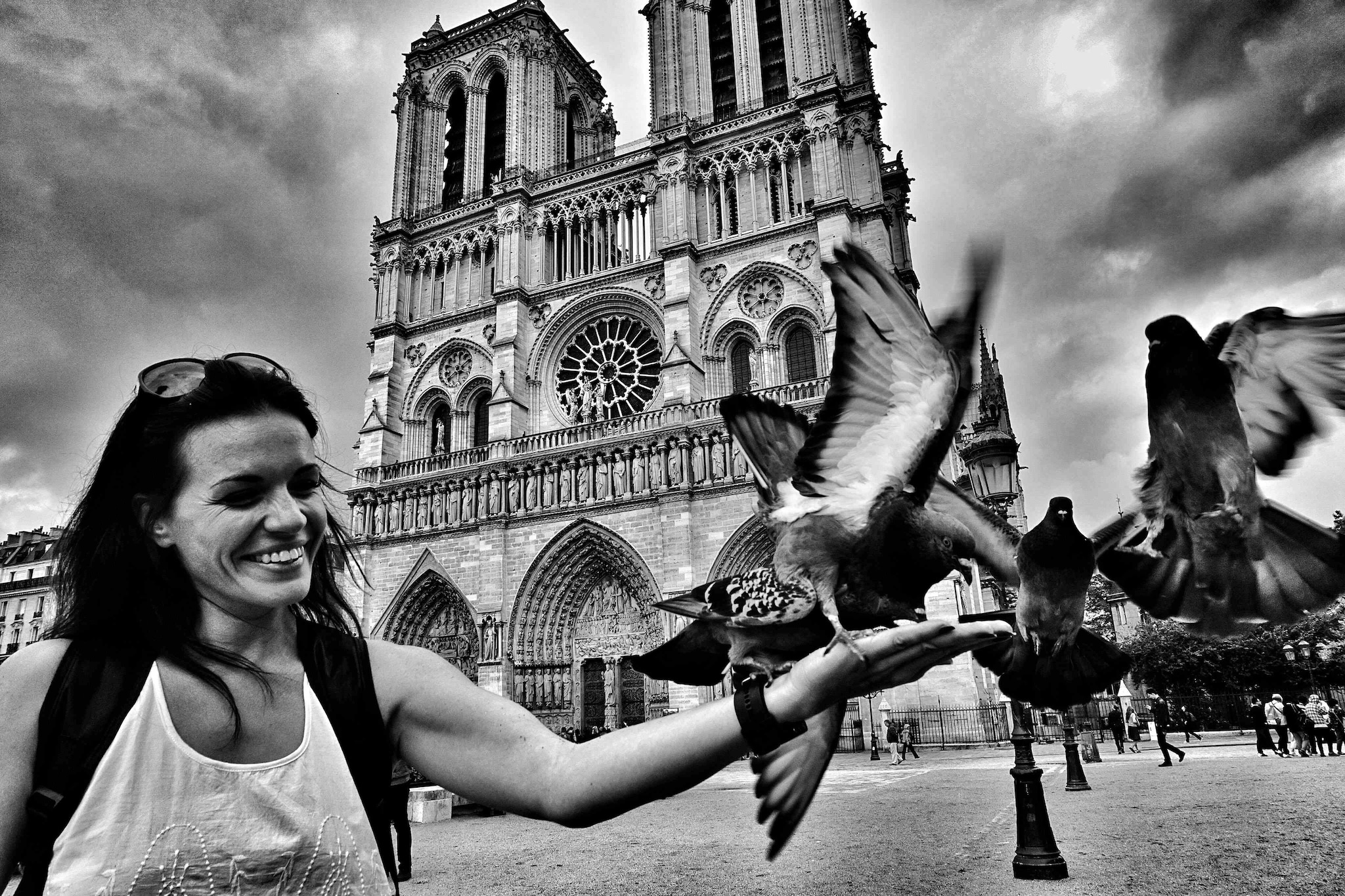 At Notordamme Cathedral, pigeons play with the unknown travelers.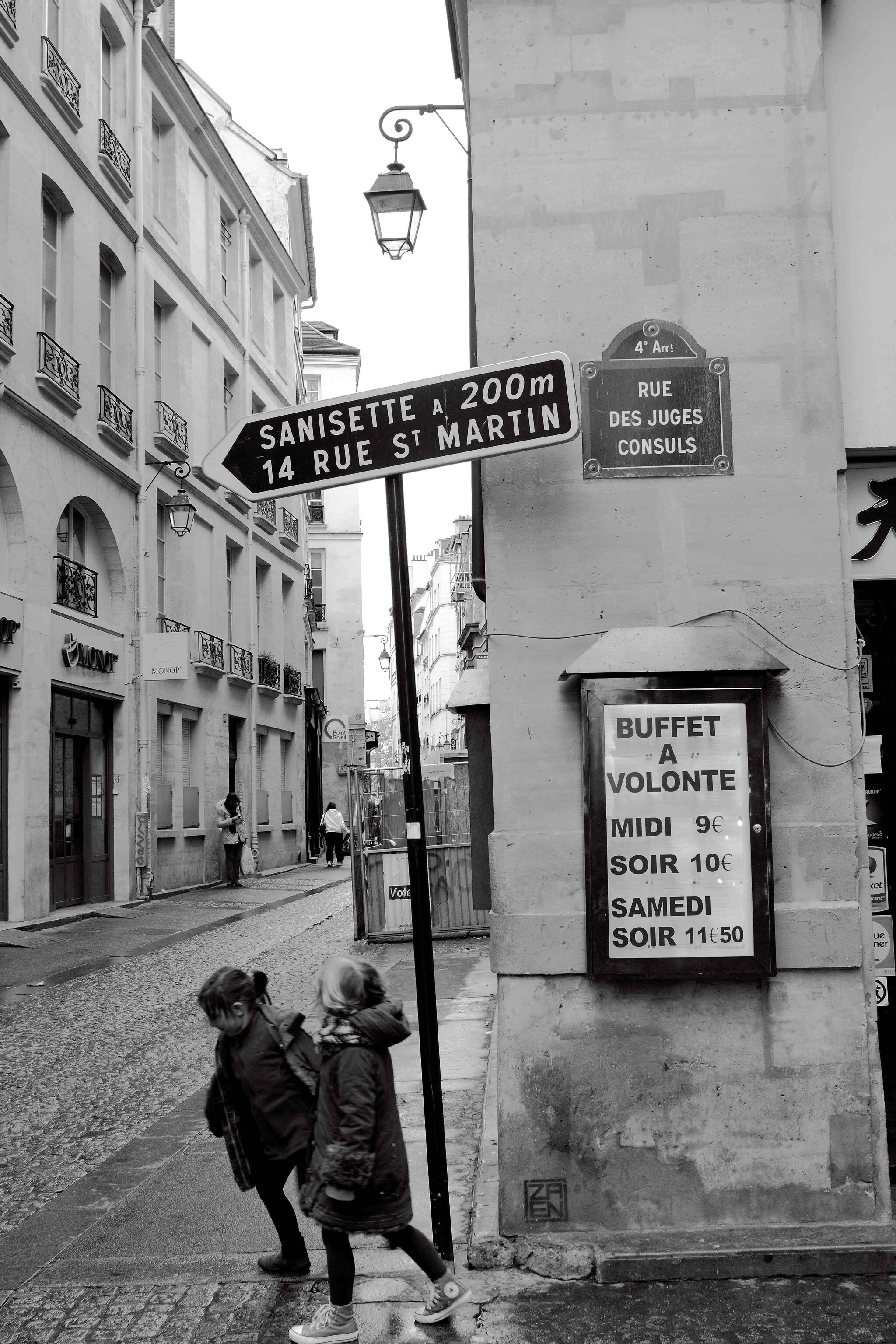 Children at crossroad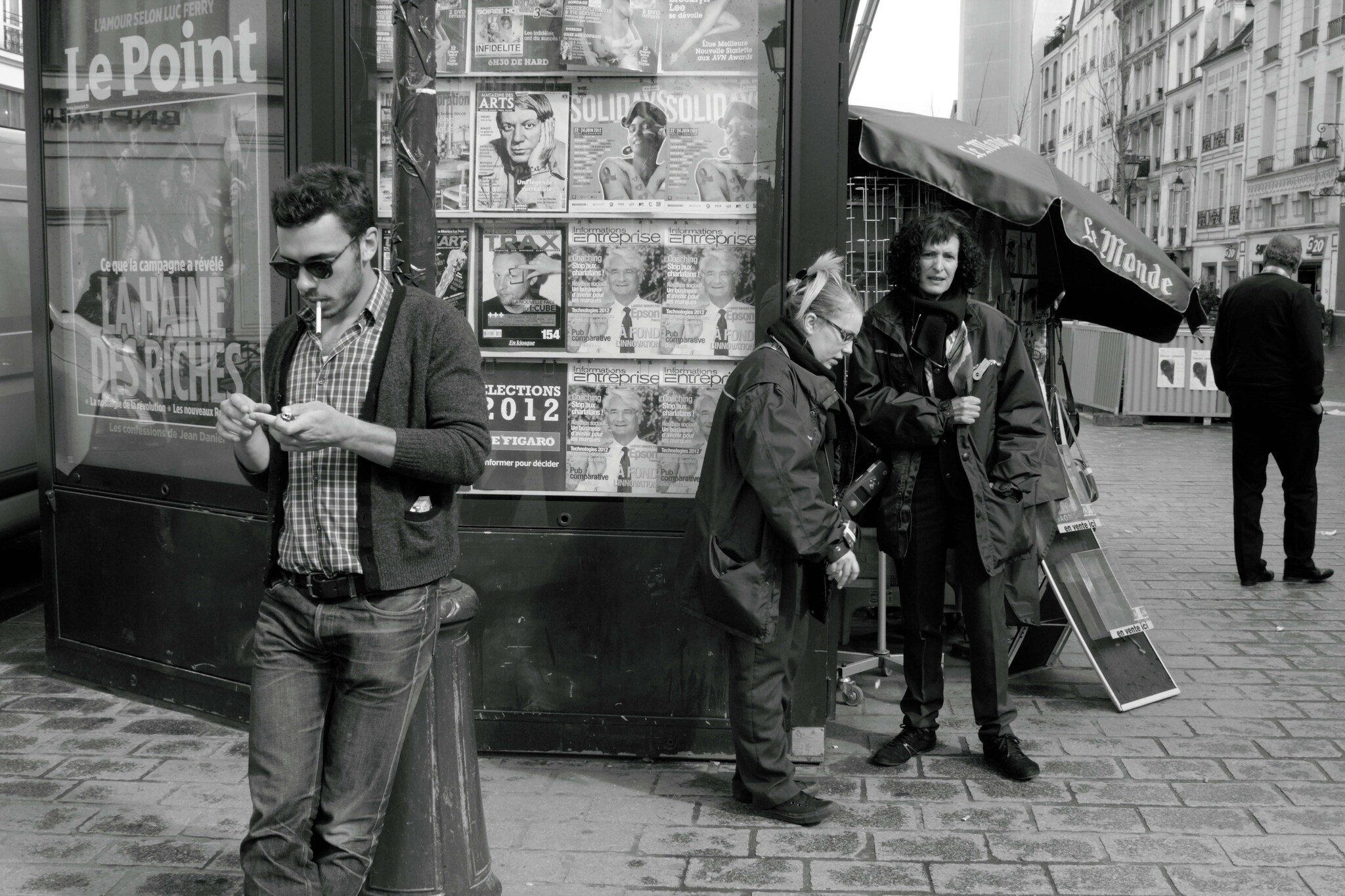 A street scene at St Gremain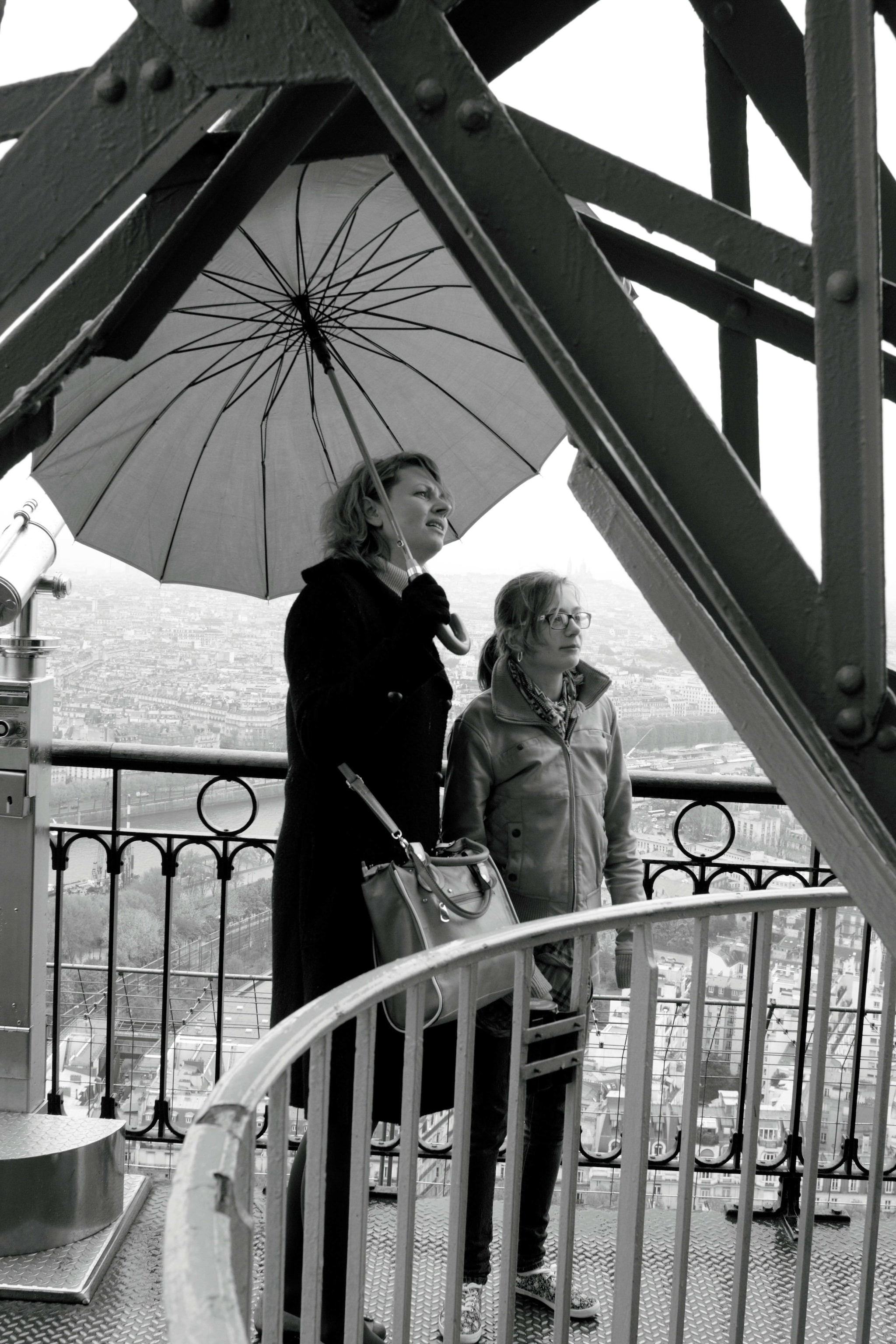 A mother and daughter take the Eiffel tour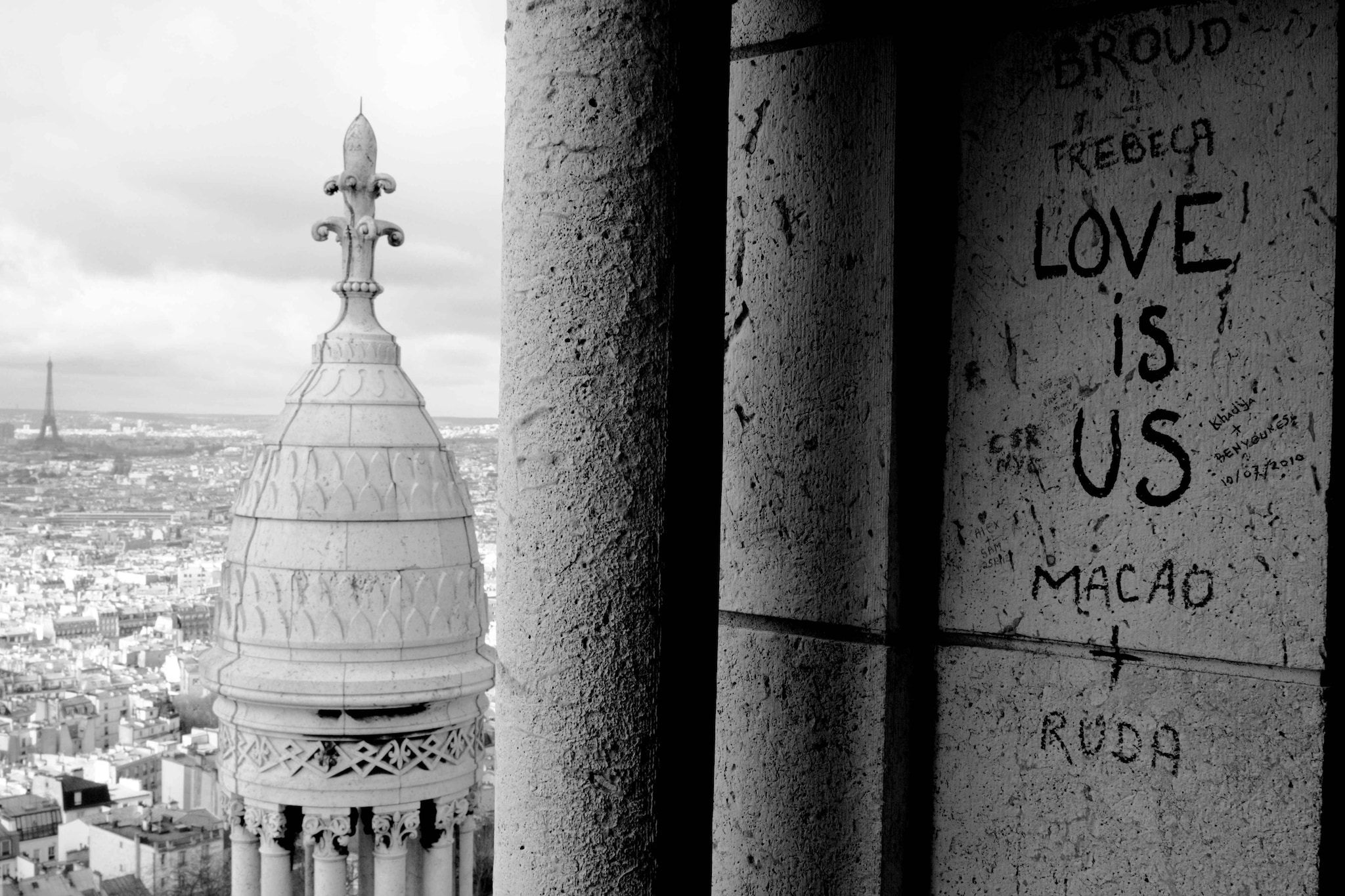 Eiffel tower from Sarc Croure cathedral
Musee de Lovre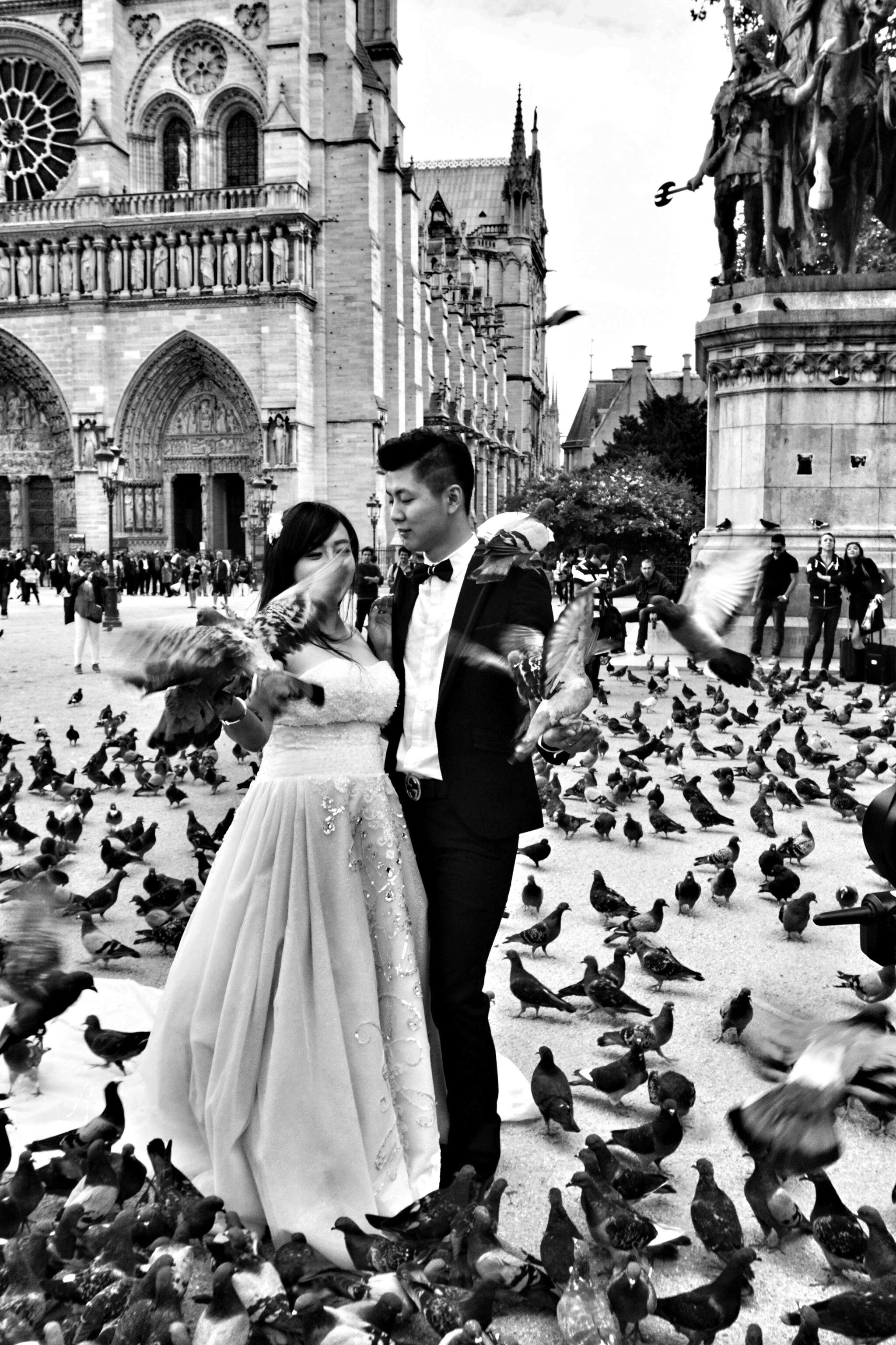 A Chinese couple in a French styled wedding in the streets of Paris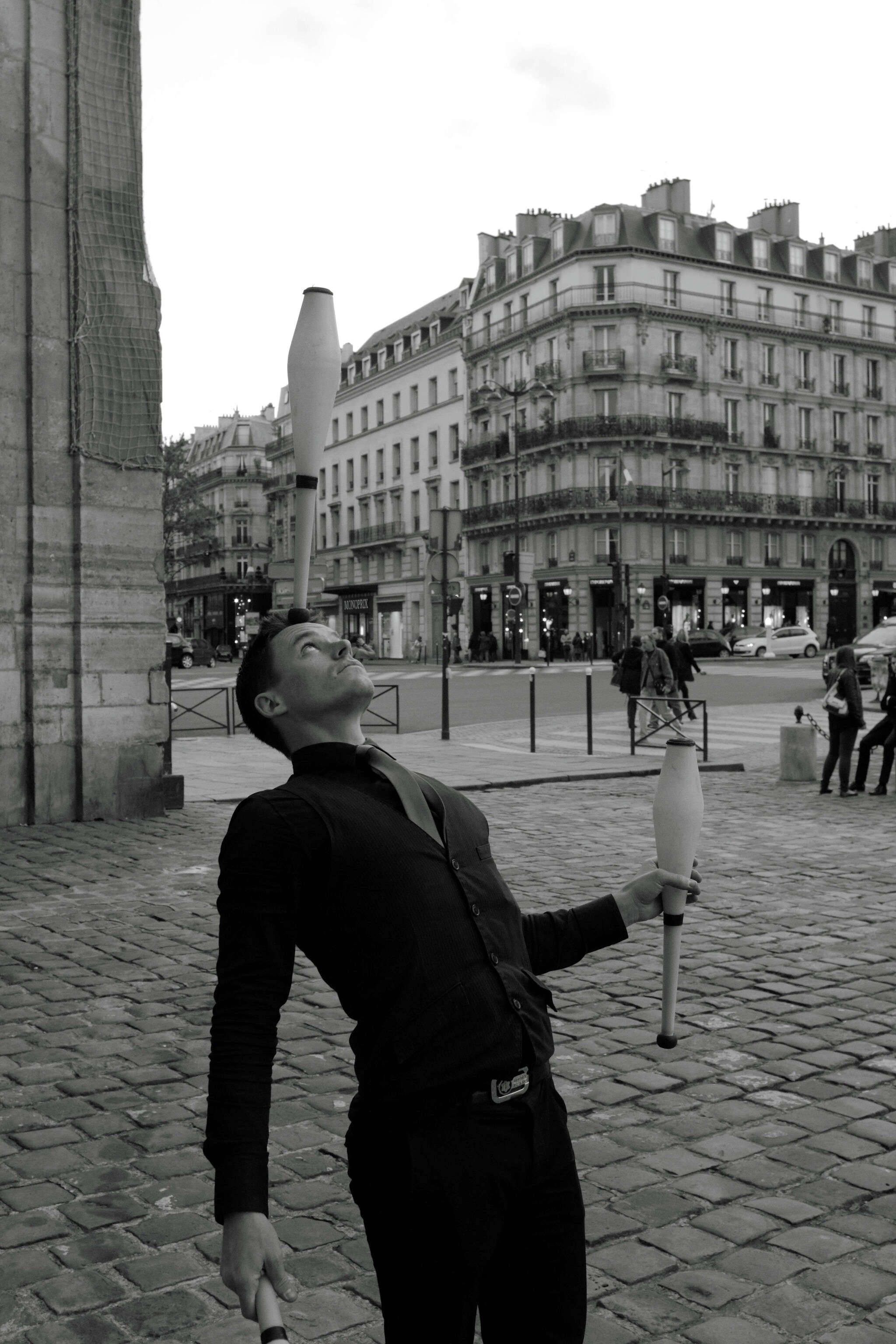 A Roma boy doing jugglery to earn pennies for his living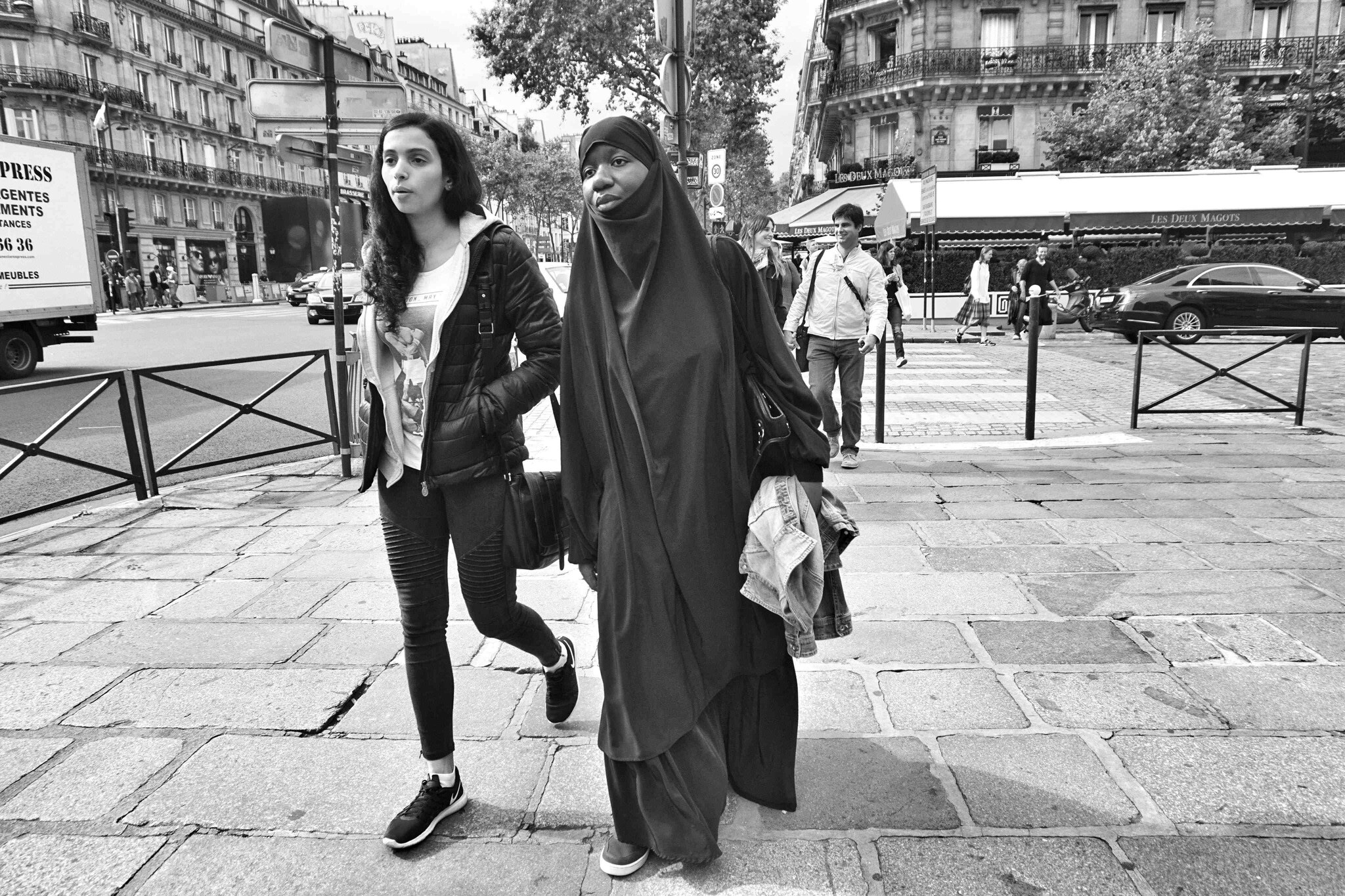 Although Burkha is banned in public places, semi chadors are used by the North African musim girls to preserve their identity, that too defying the law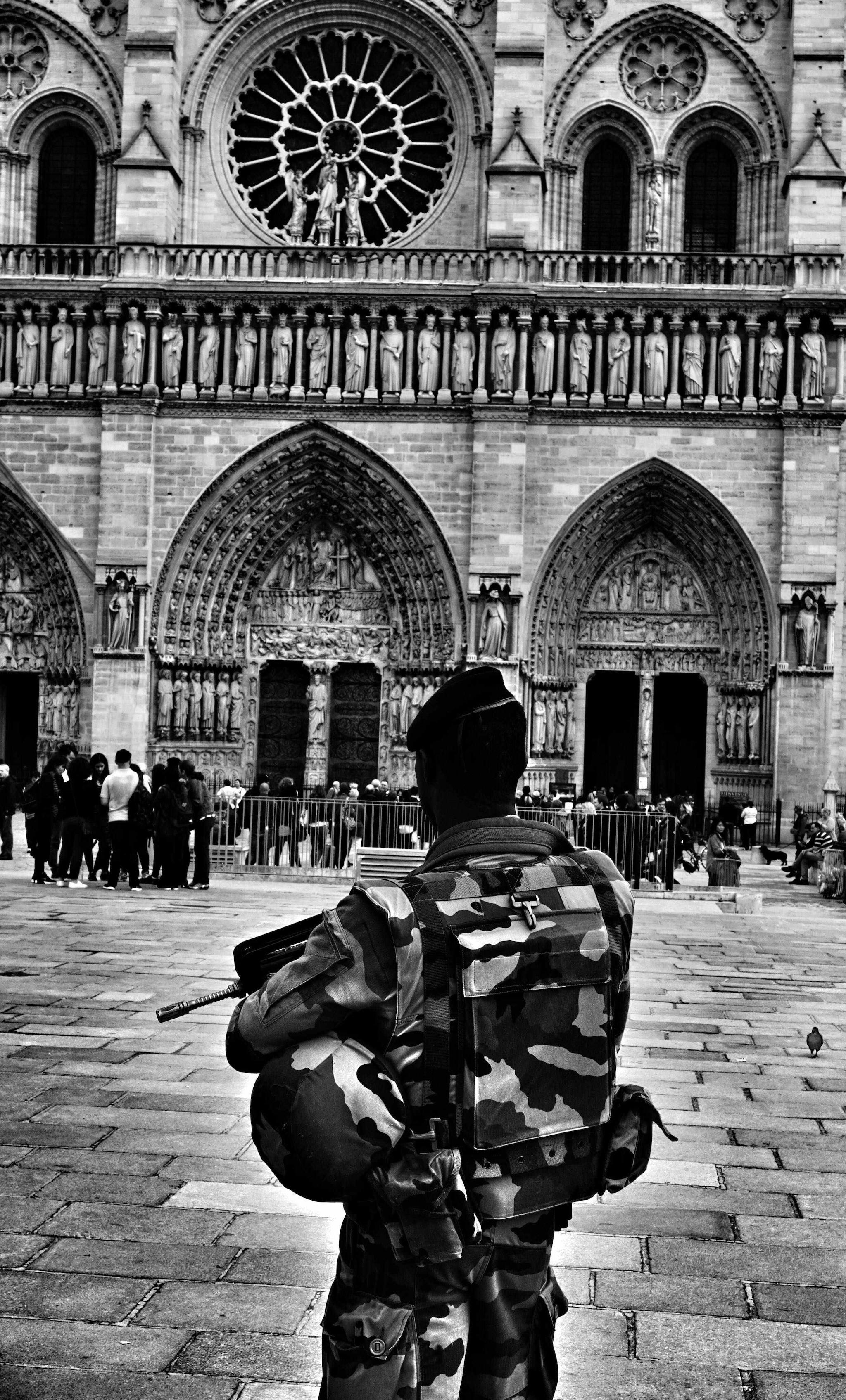 After the Paris attacks by alleged ISIS all the important places are now protected by the French military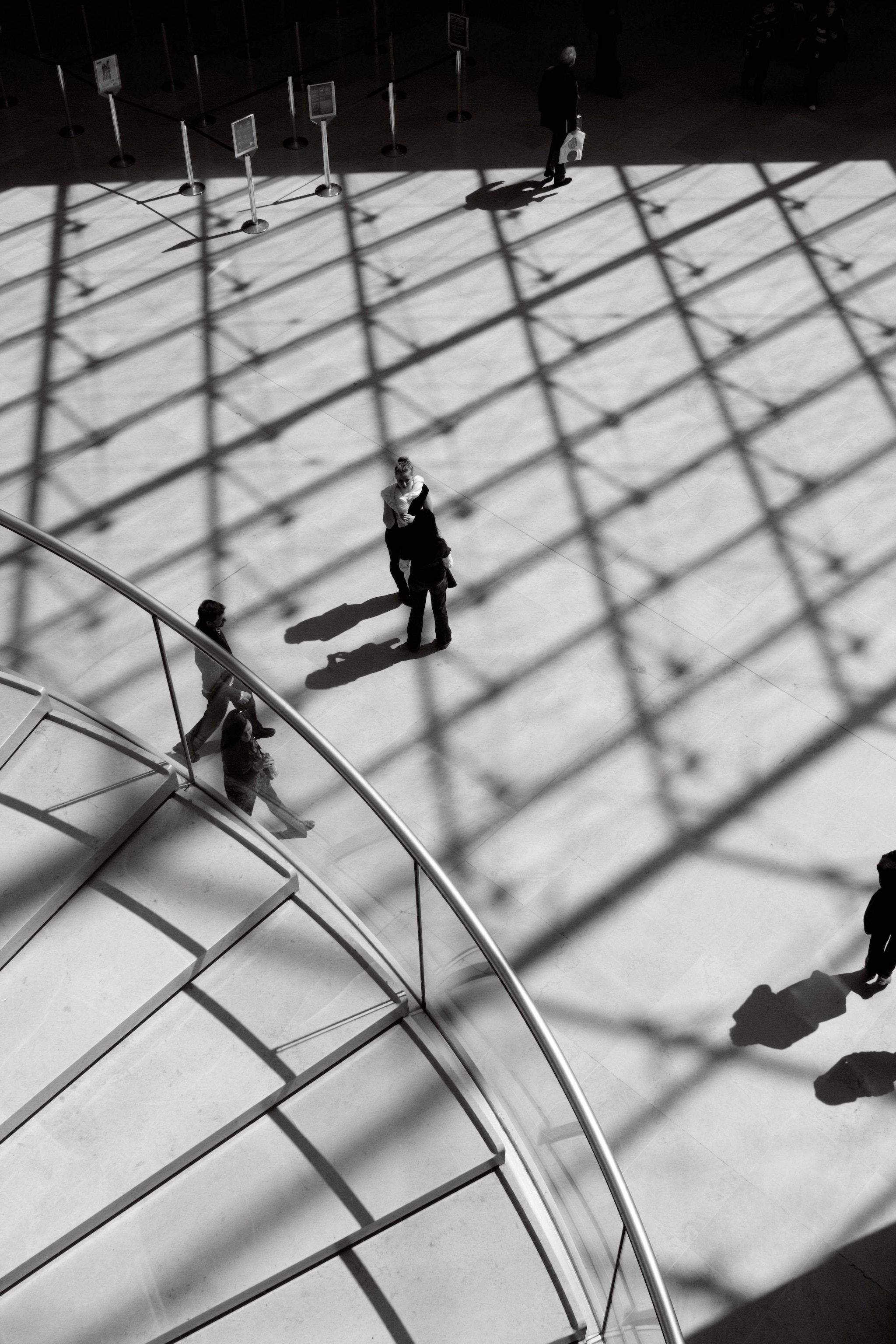 Patterns at the Lovre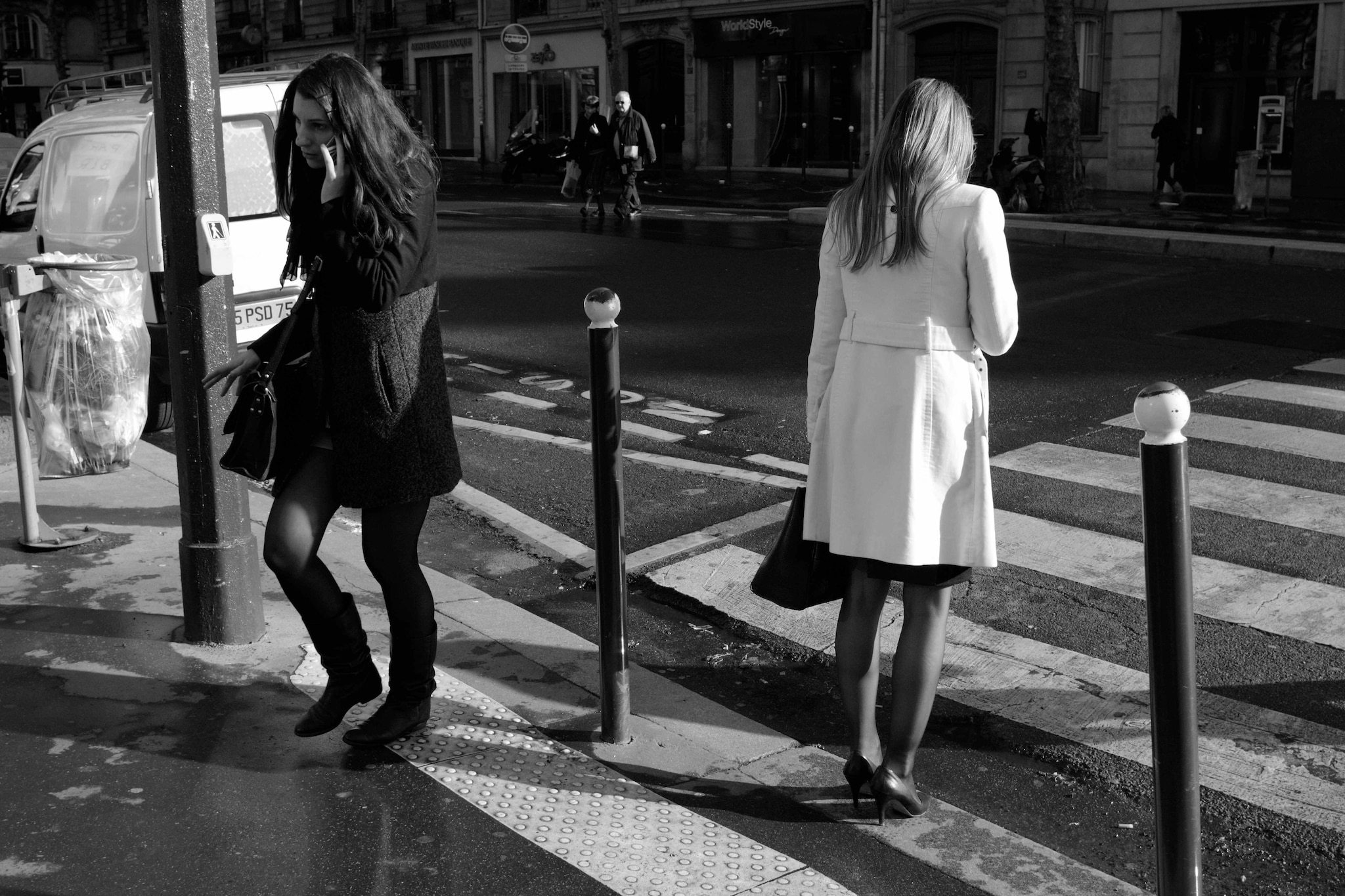 Montaparsne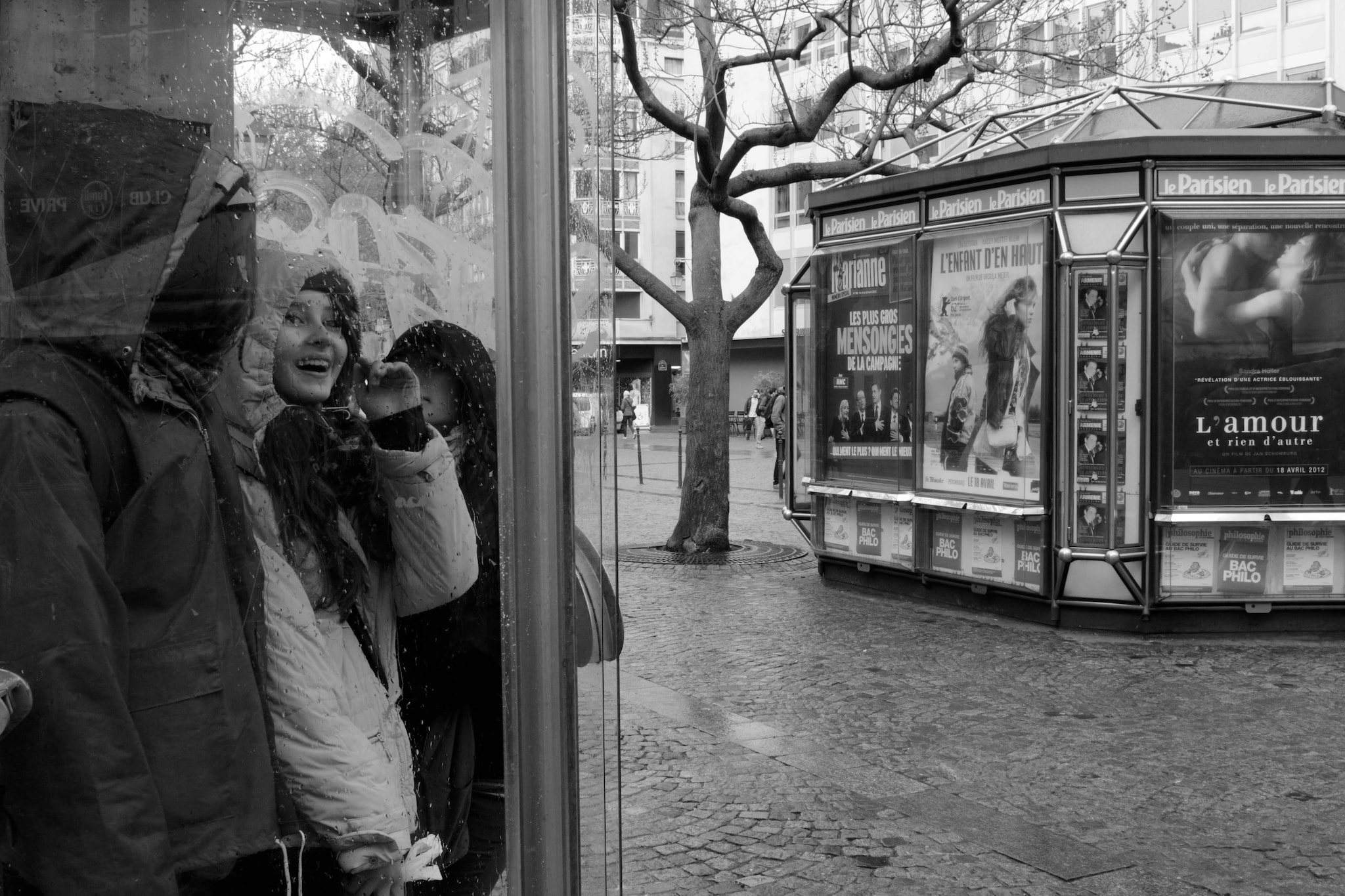 School students enjoing sudden rains at the 1st arrondisment in Paris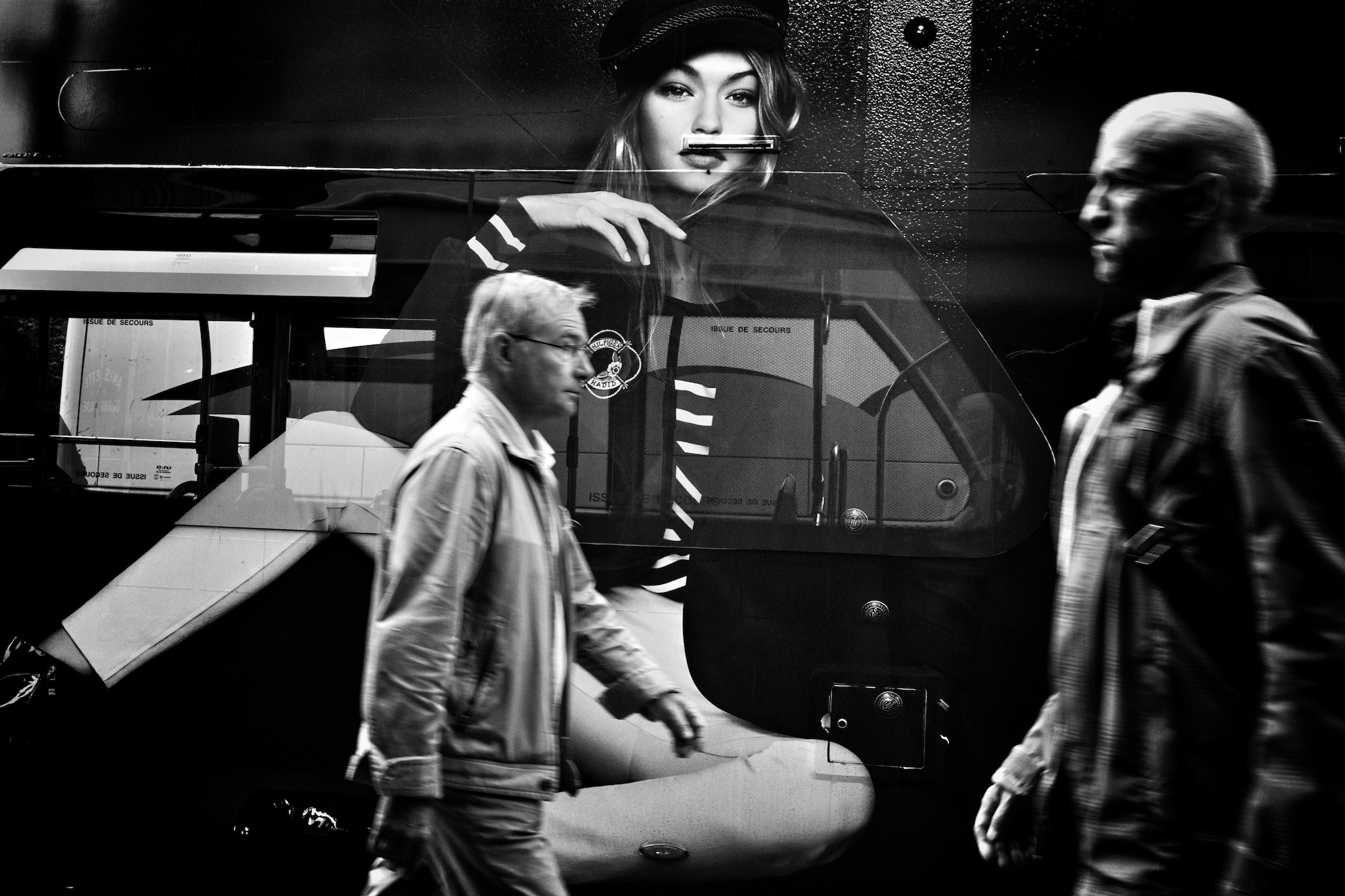 A poster and streetwalkers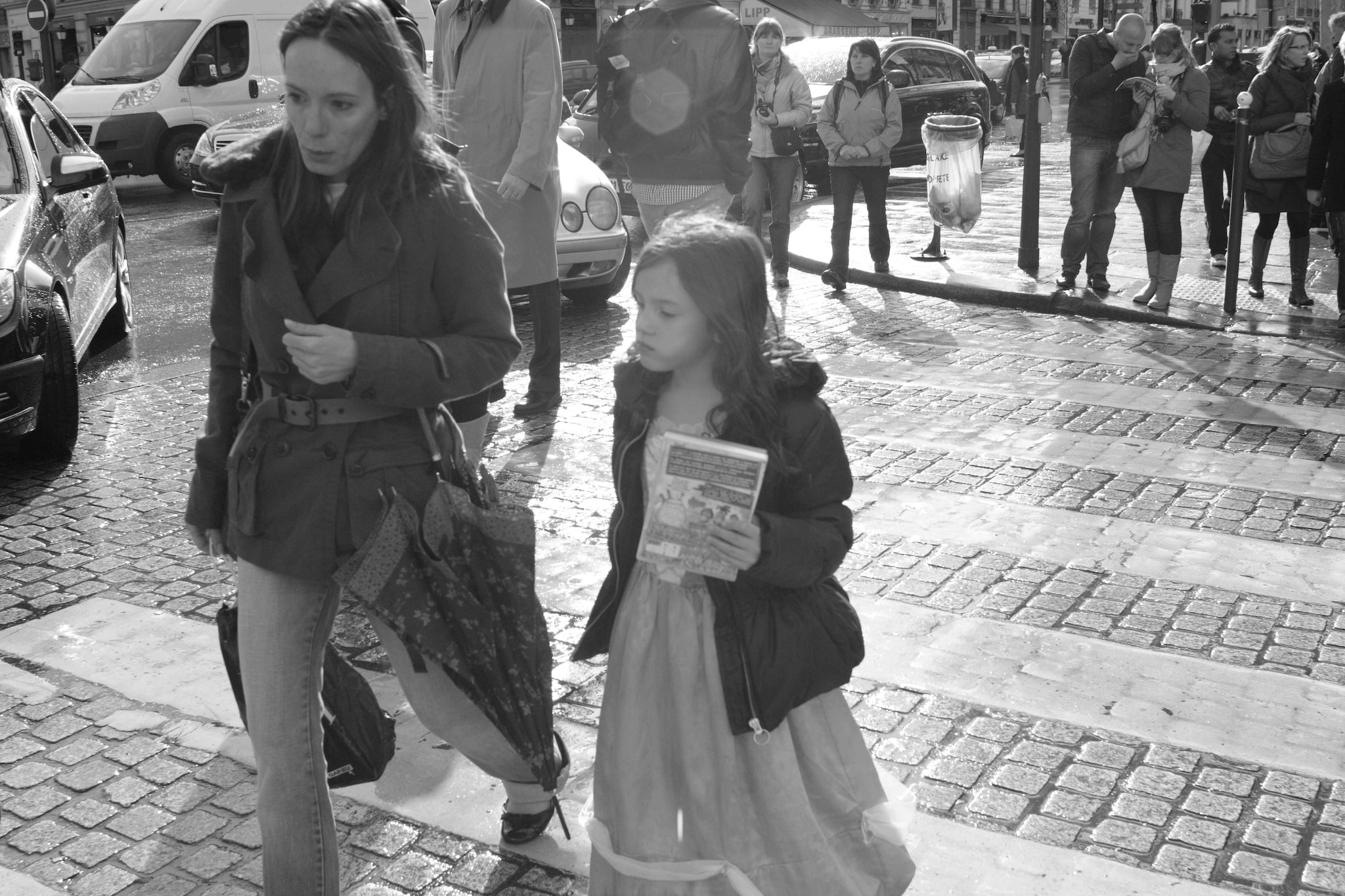 St Germain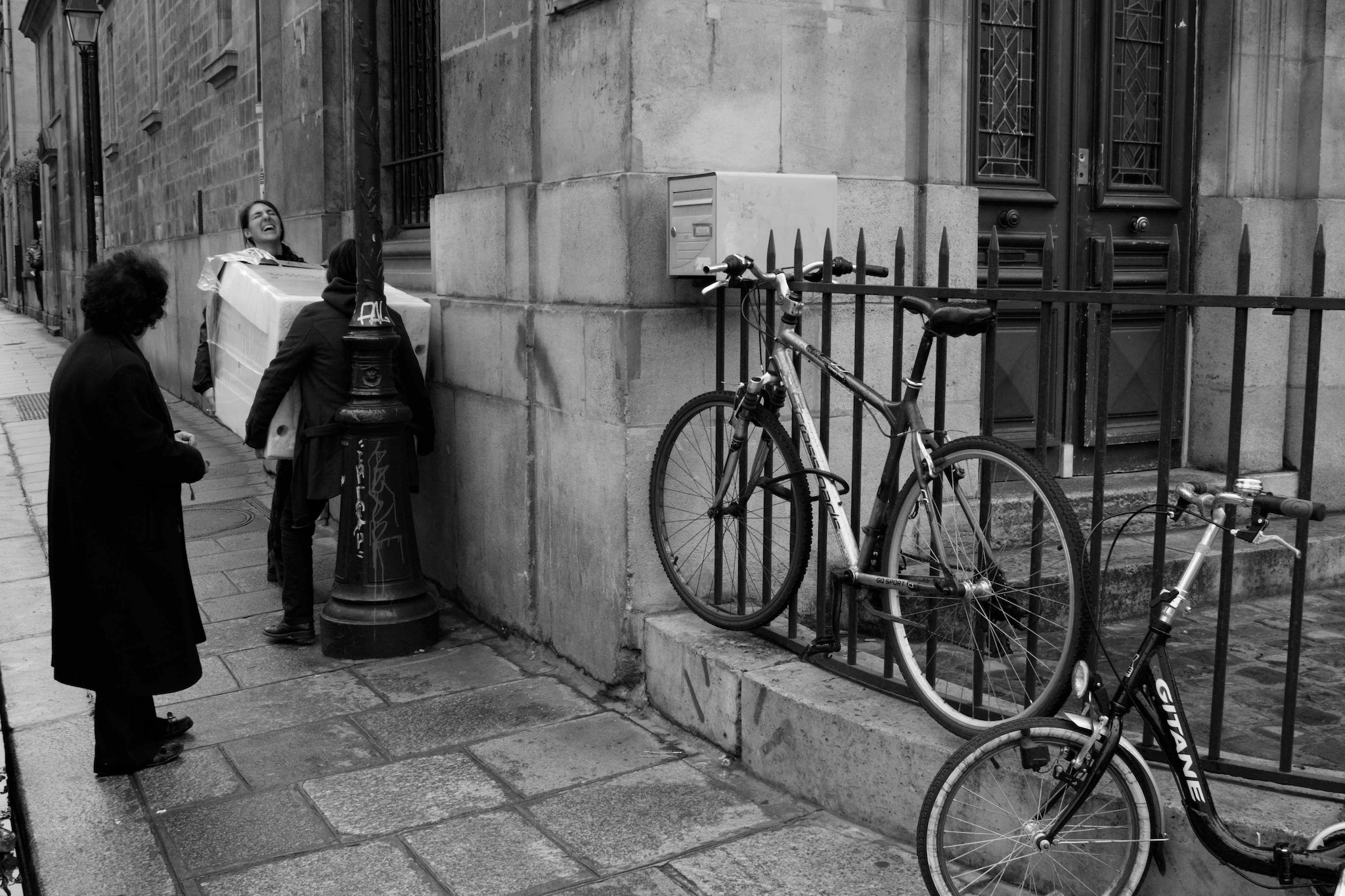 Trying to move a refrigarator at Re d St Antoine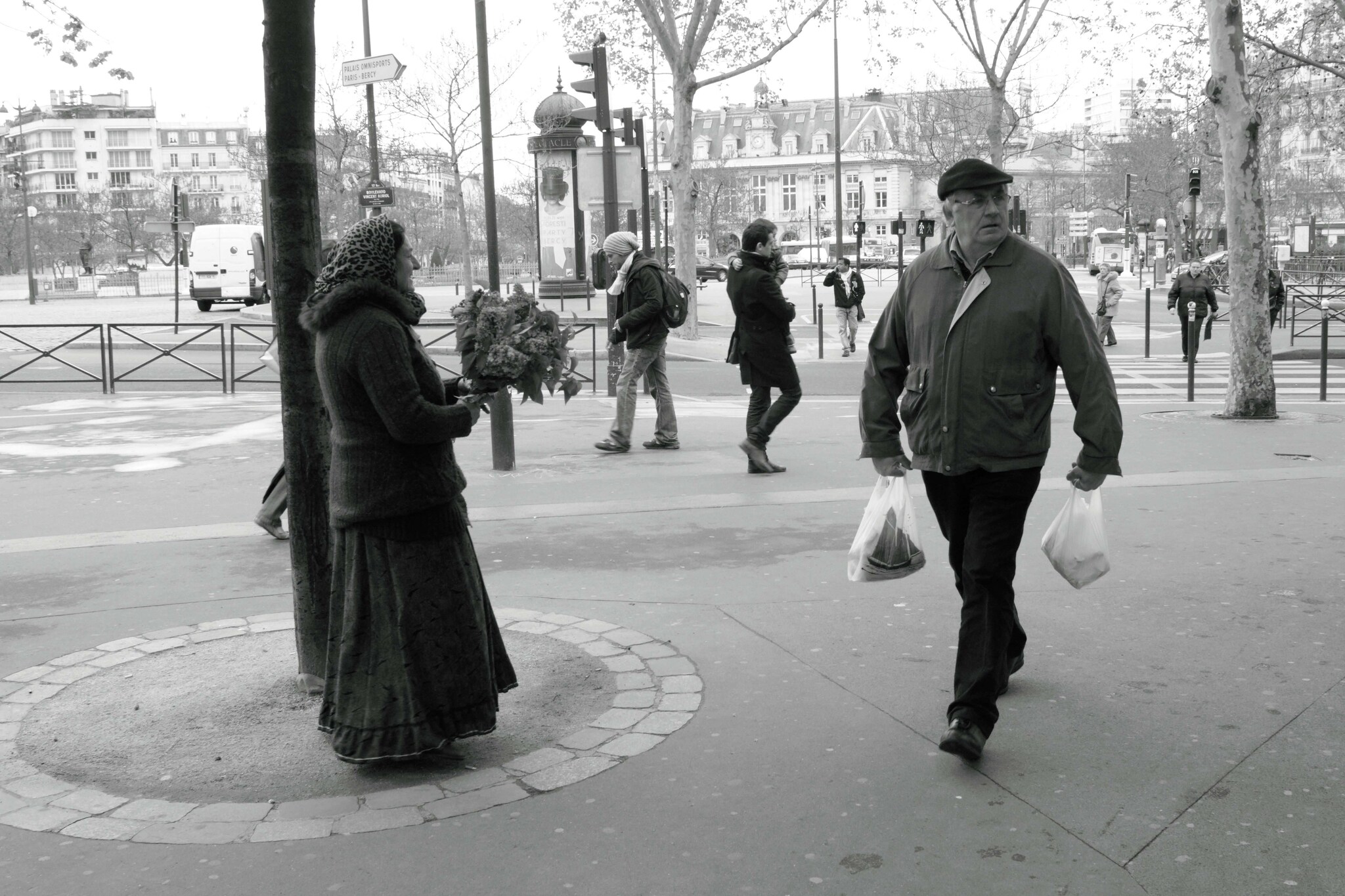 A poor women selling flowers at Place de Italy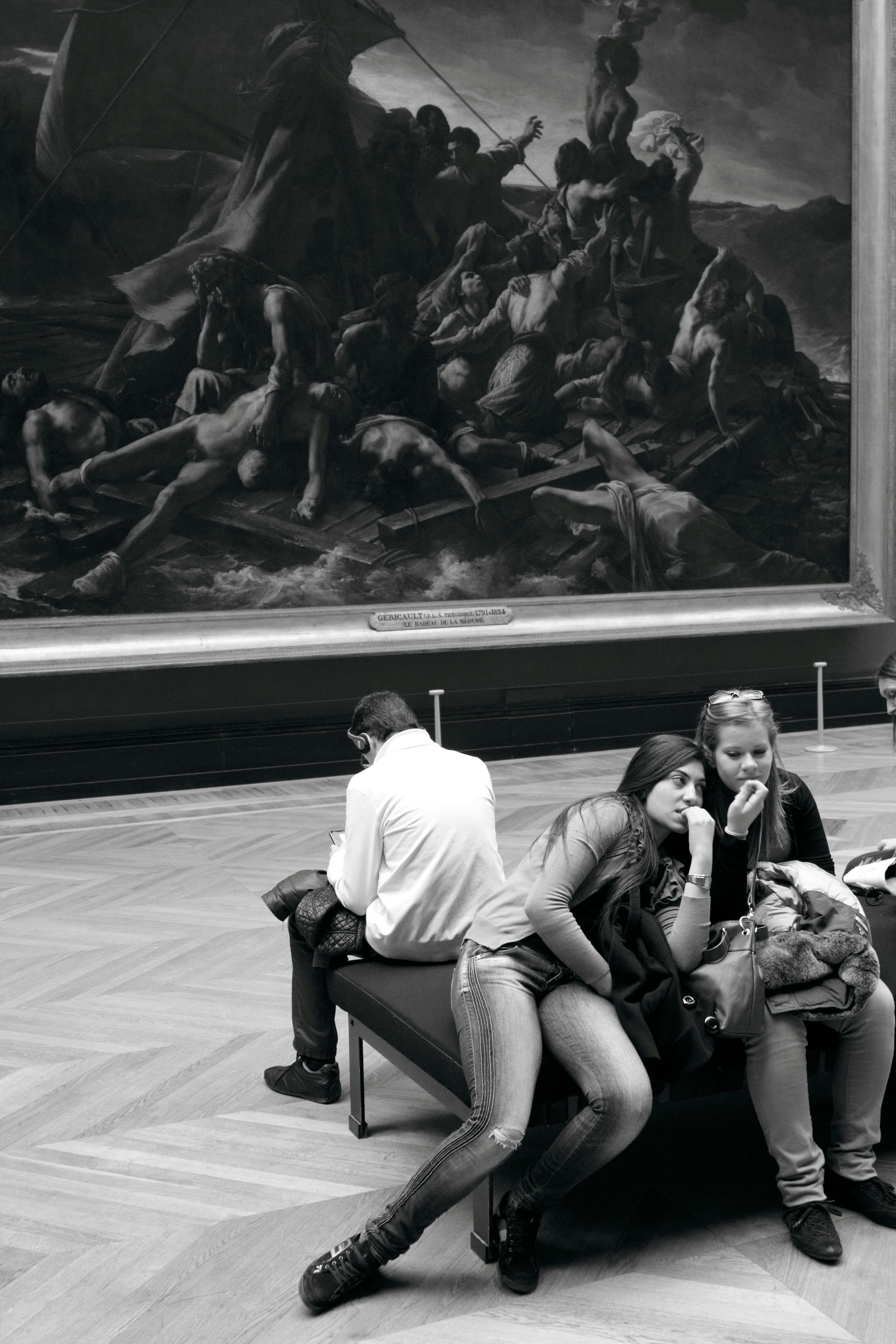 Watching painting at Muse de Lovre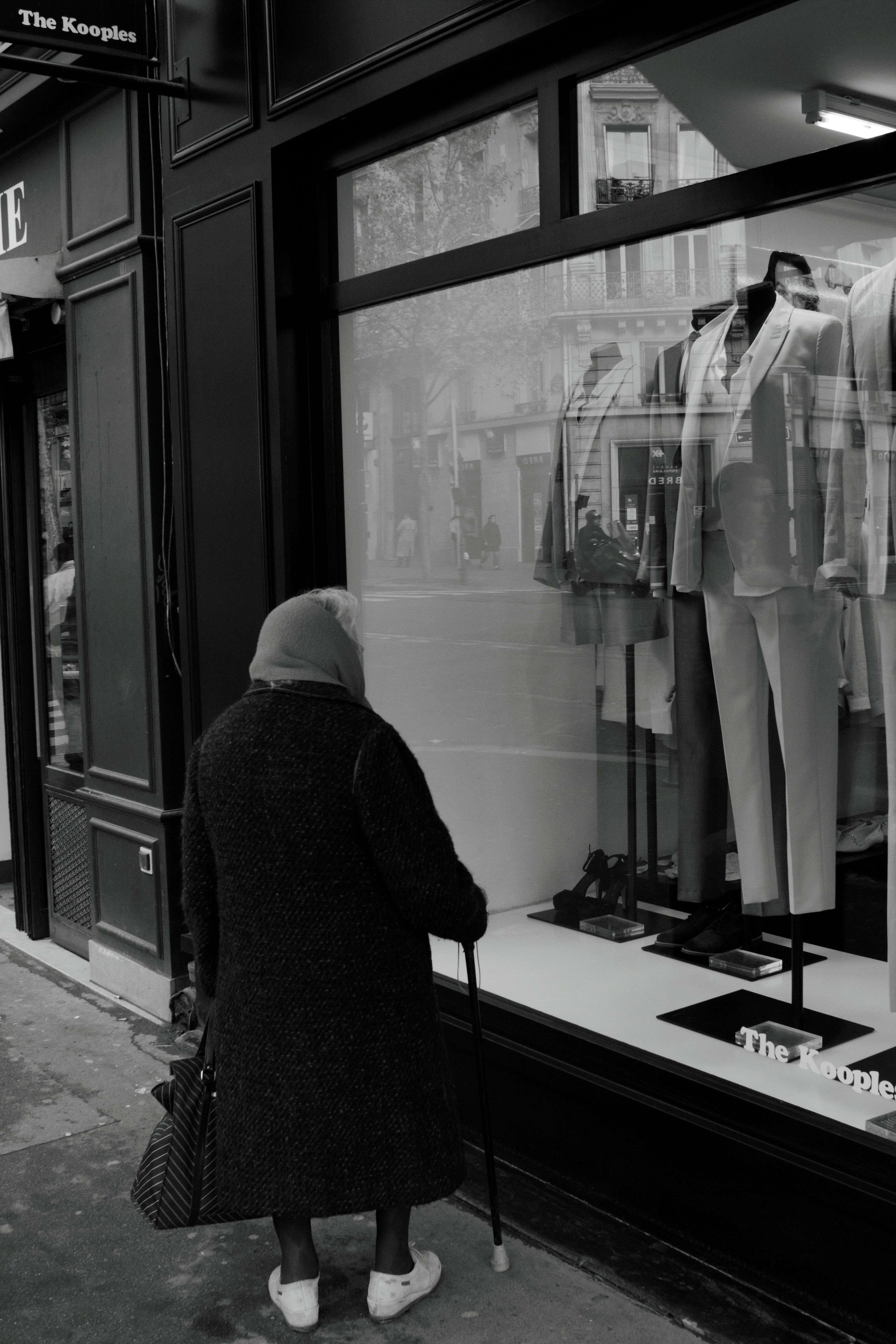 Window shoping at Marie de Cliche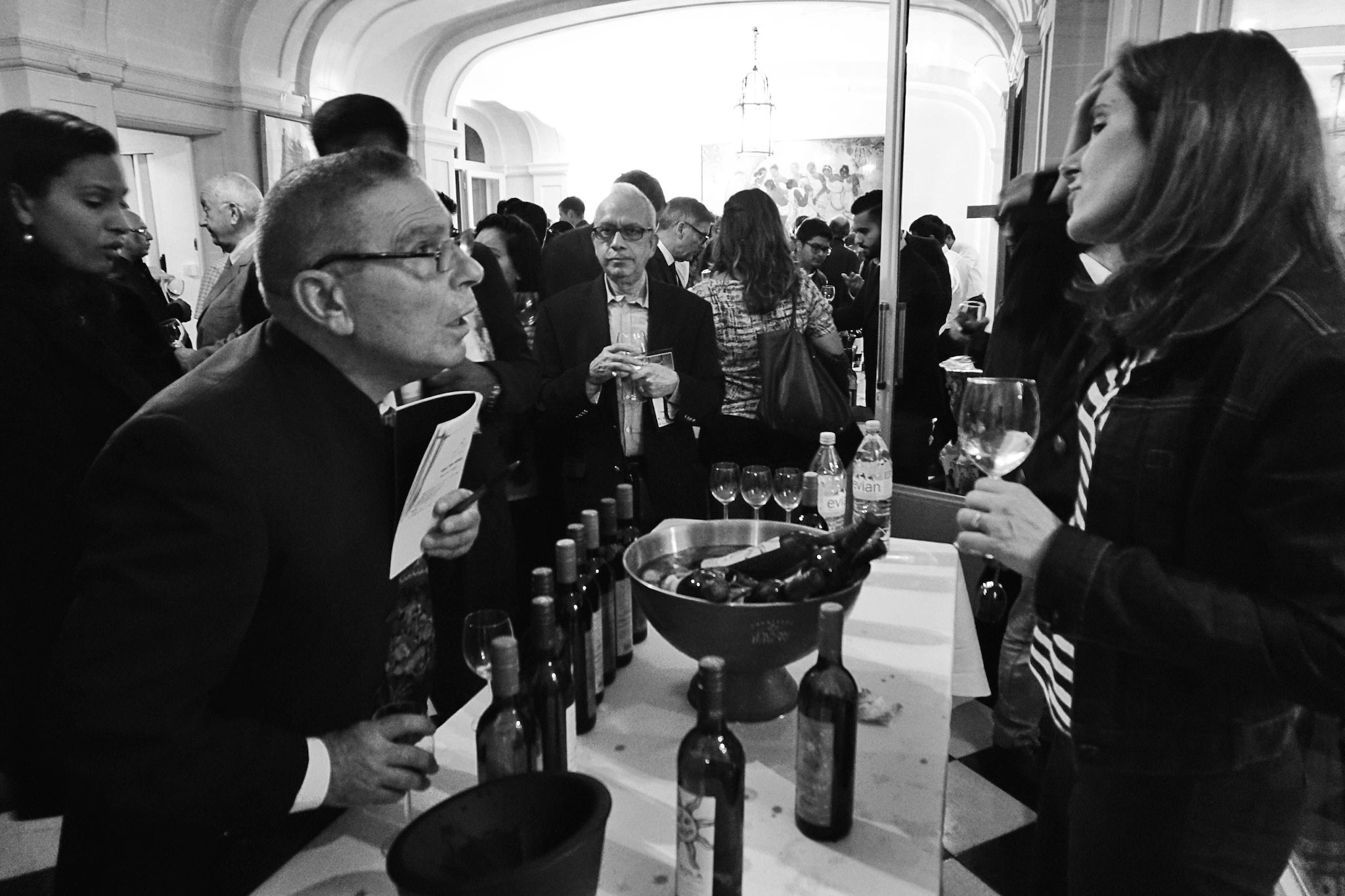 French citizens enjoying Indian wine at the Indian embassy in Paris