Bleisure travel is becoming more popular for a variety of reasons. First, it helps employees feel satisfied and costs companies almost nothing. When you stay on Saturday, tickets are frequently more affordable. This implies organizations pay little extra while enhancing worker morale and attracting superior personnel.
A trend in travel known as "bleisure" was created by combining the words business and leisure travel. A common misperception about millennials adopting bleisure as an excuse to take vacations at their employers' cost is that it is a casual travel trend. Well, that's not the case! In reality, businesses promote bleisure and combine work and leisure time to reduce stress and save time and money.
Not only do the statistics support it, but many businesses also see a significant impact on their bottom line from leisure travel. For the past three years running, the travel operator CheapOair, for instance, has reported over 20% yearly revenue increase in leisure travel.
Bleisure travel is becoming more popular for a variety of reasons. First, it helps employees feel satisfied and costs companies almost nothing. When you stay on Saturday, tickets are frequently more affordable. This implies organizations pay little extra while enhancing worker morale and attracting superior personnel. Along with providing more affordable air travel, airlines and travel agencies promote leisure travel through their sales and marketing. This is not surprising because they also get more from referral fees and extended stays.
Additionally, more and more businesses are giving up the office in favor of working remotely, which makes it simpler to combine work with leisure travel. Freelancers and independent business owners who travel practically often, or "digital nomads," amplify this.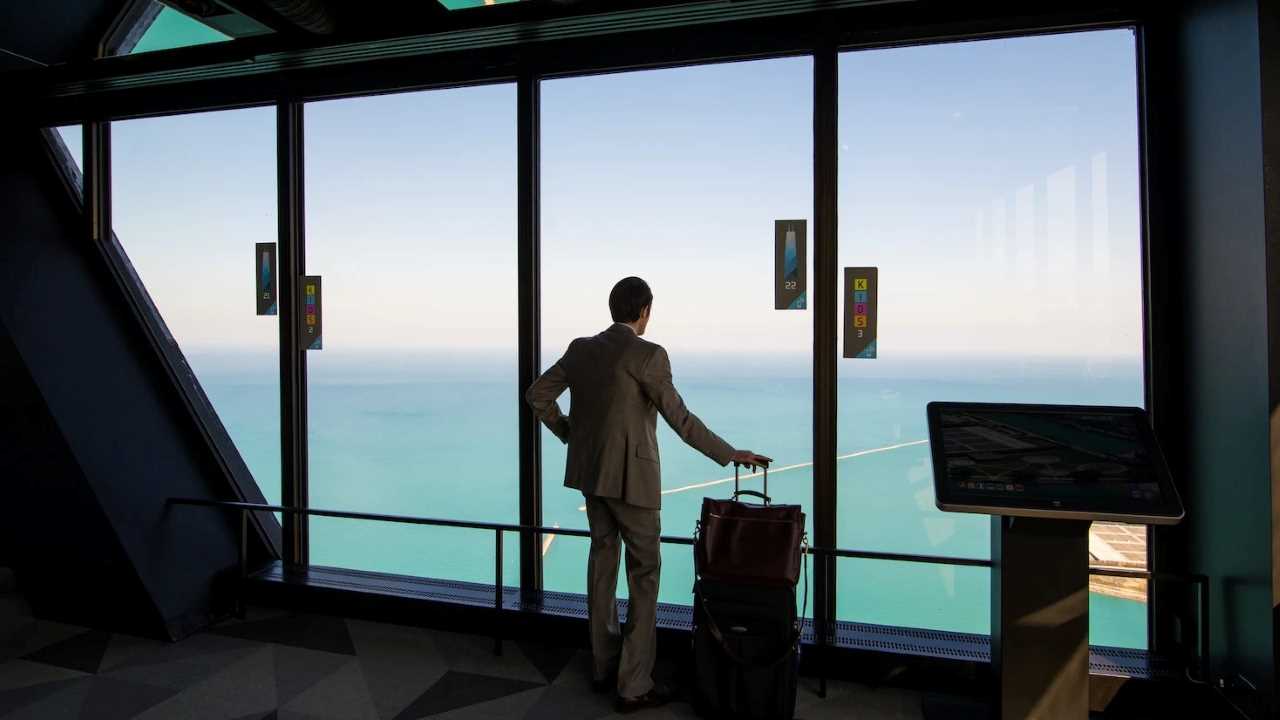 As you can see, bleisure offers a fresh, profitable, and expanding market niche to focus on. You have an advantage over rivals if you consider bleisure travelers while developing your services and marketing strategy. Not just in terms of money but also in terms of practical recommendations and positive internet reviews that are good for your company in the long run.
So how can you take advantage of this chance? You can contact bleisure travelers at the ideal time and location with high-value, custom offers by understanding who they are and what they want. Here are a few of the most effective marketing strategies for leisure travelers depending on their characteristics and shopping preferences.
Perks of bleisure for businesses
1. Increase in staff retention rates
Factors outside of money drive many millennials. According to a study from Global HR Analytics, pay is not the main reason a person quits their job. Employees want benefits, and with a growing travel trend like Bleisure, firms may help workers achieve a better work-life balance. Additionally, it has been beneficial in assisting firms to retain millennial workers who place a higher value on job flexibility and the opportunity to travel than a salary.
2. Customer satisfaction
Employees can amaze clients with fascinating icebreakers as they get experience with local manners, new methods of doing things, and travel hacks. During a meeting or business session with the clients, a basic understanding of the local culture and manners may go a long way. Therefore, Bleisure travel converts a dull white-collar encounter into an engaging and effective exchange.
3. A money saver
Employees are more productive and dependable when they have a better work-life balance. Additionally, their productivity at work provides value to the business. It would decrease the number of workers abandoning their jobs, saving a company between 100% and 300% of what it would cost to hire a replacement. Additionally, workers who feel burned out are less inclined to take time off.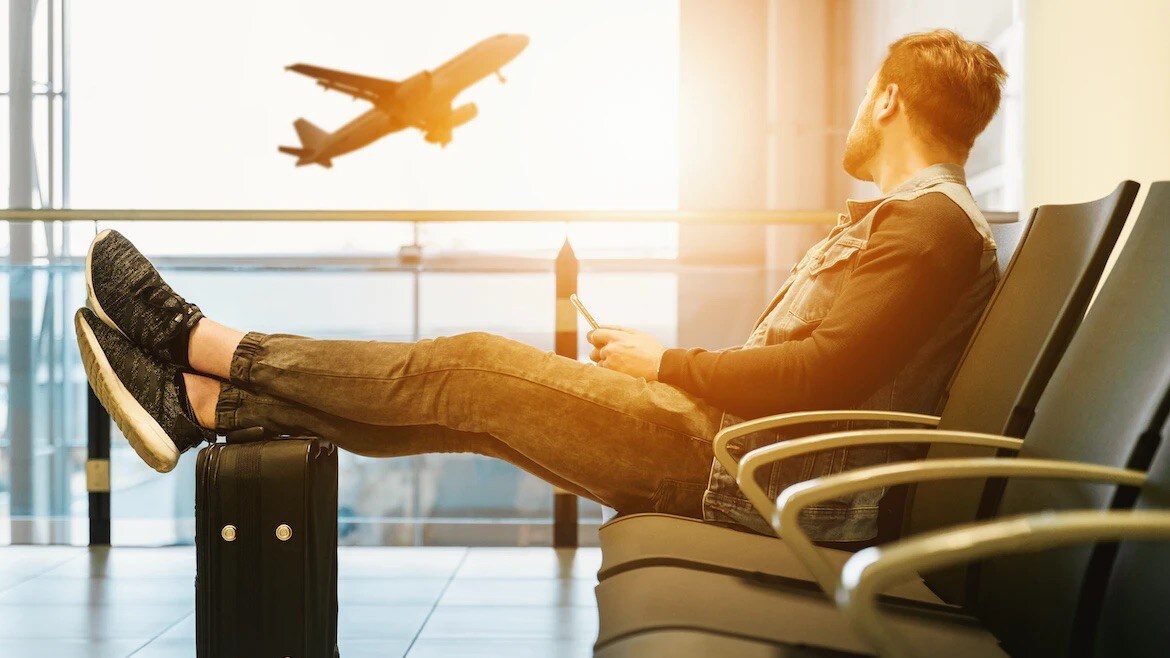 Perks of bleisure for working individuals
1. Improved Work-life Balance
Working nonstop and traveling for business may occasionally be challenging and demanding. A leisure break is a crucial part of a work trip if you want to be productive and inspired—employees who benefit from free time while on a business trip have a better work-life balance.
2. Leisure travel helps people grow as individuals
Travel may be rejuvenating, but a typical business trip is frequently viewed as a tiring experience. Employees may benefit from a rewarding experience with a much-needed respite from work thanks to bleisure. They may use their free time to discover the area, make new friends, and get fresh insight into the business travel experience. As a result, Bleisure fosters personal and professional growth among its personnel.
3. Mobile Vacations
It is common knowledge that a vacation can occasionally be expensive and deplete an employee's annual savings. On the other hand, employees may have a holiday while traveling for work owing to bleisure travel. An employee may have a budget-friendly vacation because the company will pay for the two most expensive components of the trip (airfare and lodging).
Reason for the rise of bleisure travel
Travel for pleasure has increased recently, especially among millennials. The growing accessibility and cost of travel, the evolving nature of work, and the quest for work-life balance are a few reasons for this trend. Many millennials are discovering that they may extend their business visits to include leisure activities due to the growth of remote and flexible employment. This is because they can work remotely and don't have to be present in person at their office, allowing them to use their time when visiting a new location entirely.
Additionally, as technology improved, it became more straightforward for people to stay connected to their jobs while traveling, making it more practical for workers to combine their work and leisure trips.
Social media and other online platforms' rising popularity has also significantly contributed to this tendency. People can now plan and arrange trips more easily thanks to websites like Instagram, Facebook, and TripAdvisor, as well as sharing their experiences with others. As a result, combining business and pleasure travel has become more socially acceptable, and millennials have developed a culture of wanderlust. In addition, the growth of the sharing economy has given millennials access to more reasonably priced lodging choices, like Airbnb and hostels, which has made it simpler for them to travel on a tight budget.
Generally, millennials value experiences highly and want to get the most out of their free time. They desire to travel, experience new things, and make enduring memories. Because they are more inclined to take advantage of the chance to travel for business and transform it into a leisure vacation, this is causing the development in bleisure travel. They seek an experience extending their ideas and enhancing their general well-being, not simply a simple holiday.
(Edited by : Jerome Anthony)