Mini
Airlines started to work on alliances amongst member airlines, to cooperate and create a seamless network of airlines.
Long time ago, airlines realised they couldn't fly everywhere around the planet. So, they started to work on alliances amongst member airlines, to cooperate and create a seamless network of airlines along the globe.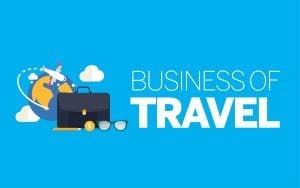 Today, airlines are largely bunched up on the basis of their participation in one of the three major airline alliances. If you travel abroad a fair bit, you would have certainly heard about the airline alliances.
The largest of these alliances is the Star Alliance, with United, Lufthansa, Air Canada, Thai Airways and Scandinavian Airlines being the founding members in 1997.
From India, Air India participates in this alliance, and Jet Airways was also in contention to join, but they lost interest after Air India was given first preference.
American Airlines, British Airways, Cathay Pacific and Qantas founded oneworld in 1999. Kingfisher Airlines, when it was alive, was in the process of joining oneworld, but they never made it that far.
Similarly, Skyteam, which is the third major alliance started off with Delta, Air France, Aeromexico and Korean Air joining on day one.
The essential ingredient of an alliance's success is to treat a member of the alliance as if they are your own passenger.
Alliances allow members of one frequent flier program to earn and burn miles on all other partner carriers.
Similarly, if you are an elite member of a member airline, you get benefits on an alliance level. It won't be as good as your own home airline, but many of these benefits are life savers for frequent travellers.
Let's give you an example. If you are a member of Air India's Flying Returns at a Golden Club or Maharajah Club level, if you fly United or Singapore Airlines or another member airline, you would still get priority boarding and baggage handling when flying those airlines.
The benefits start to shine as you go up the ladder. When you get to the top tier status on oneworld, you are eligible for accessing the First Class check-in queues on member carriers, and also use of the First Class lounges across all member airlines, even when flying Economy Class.
What else should you expect when flying within the alliance? Better connections. At major airports, alliances have streamlined processes in a way, and coordinate amongst all their airlines to operate through one terminal.
For instance, at the Terminal 4 in London Heathrow, all the Star Alliance member airlines operate under one roof. So you could arrive from India to London on Air India, and then catch an Air Canada flight from London to Montreal from the same terminal.
At Heathrow Terminal 3 or 5, if you are arriving on a oneworld member airline and connecting on another oneworld flight, you would be able to get express connectivity between your two flights in case of a short connection.
So, the next time you are flying, it would perhaps be an idea to check out which airline alliance works for you the best, with respect to the places you need to go and then become the member of one frequent flyer programme across that alliance.
Ajay Awtaney is a business travel & aviation journalist based in Mumbai, and the founder of the Indian frequent-traveller website Live From A Lounge (www.livefromalounge.com).