After a prolonging rift between the Telecom Regulatory Authority of India (TRAI) and iPhone-maker, Apple, the do-not-disturb (DND) mobile application of the former has been available on iOS since Friday.
The telecom regulator had reportedly threatened to ban iPhones if Apple did not approve the app by January 2019.
"Fed up with years of waiting for Apple to implement anti-spam measures for iPhones, India's telecom regulator Trai threatened in July to ban iPhones from the country's cellular networks. With that deadline fast approaching, an Apple spokesperson in India has confirmed that the app became available today in the iOS App Store," the VentureBeat reported late on Friday.
The new app from the regulator will allow the users to report telemarketing calls and messages. Along with helping users to report unwanted calls or messages to their service providers, the app will help in identifying the unregistered telemarketing callers.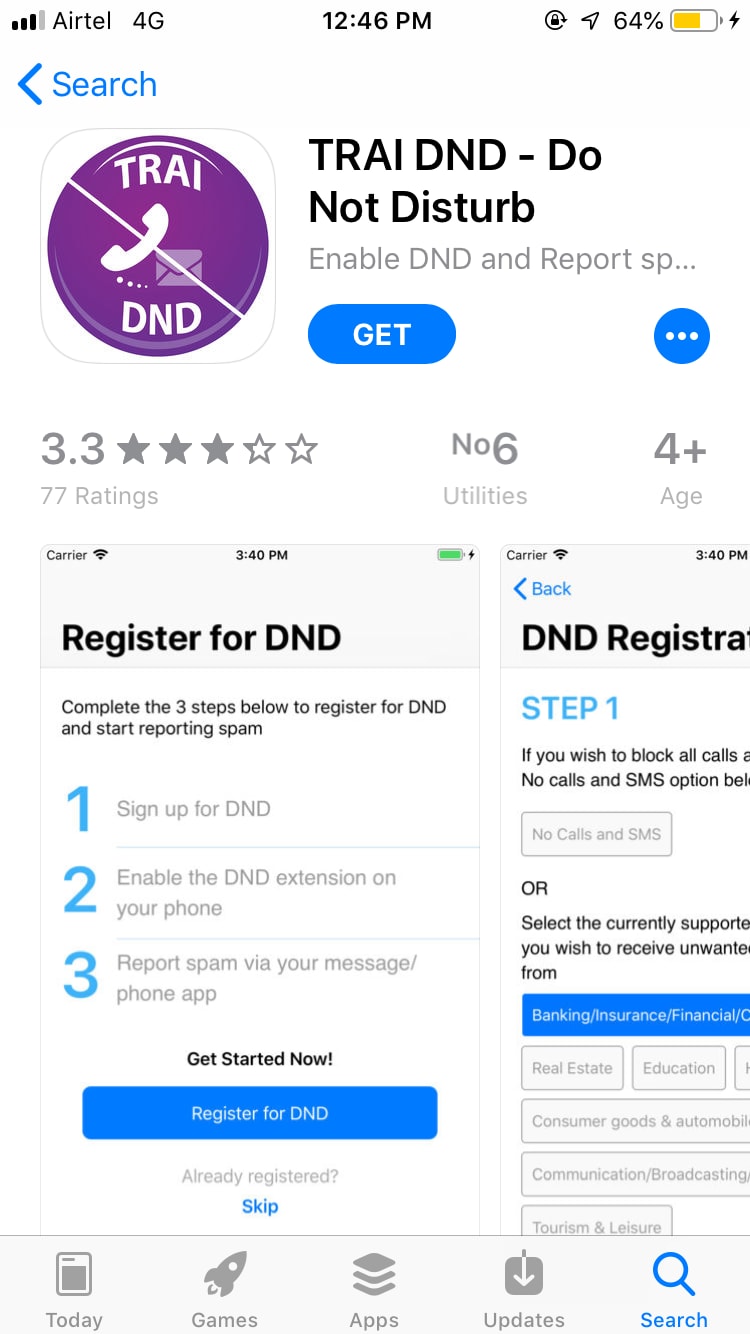 The app contains two parts, first is the registration of the mobile number and second is reporting the spam calls and SMS after the registration.
"Registration of mobile number under DND will take up to 7 days after putting the request with the respective telecom service provider (TSP)," the App Store description said.
For registering the complaints, the app will will auto-create a complaint registration message, which will be send to the telecom service provider.
The complaint registration text via SMS will be sent to the toll-free number 1909 and the users will also be required to write an additional feedback for a better understanding of the reported number.
"Trai DND App will not block any SMS/Calls from authentic businesses/entities that you have subscribed too, e.g. your bank, food delivery apps, travel/taxi apps etc. However, the user will be responsible for any loss occurred if they report these Call/SMS." the description added.
Here's a step-by-step guide on how to get the app on your iPhone:
Register for the application. It's a three-step procedure.
In the first step, the user will be required to choose whether to receive no calls at all or select the categories which they do not want to receive any communication from.
In the second step, enable the DND extension for your phone by going to 'Settings' and selecting 'Phone'. In the 'Phone' option, select 'SMS/Call Reporting', then 'DND' and tap on 'Enable'.
In the third step, the user will be shown how the app can be used for reporting spam.
(With inputs from IANS)