Telecom operator Reliance Jio on Thursday said that according to the directives of the Telecom Regulatory Authority of India (TRAI), Bill and Keep regime comes into effect in the country from 1 January 2021, which will lead to end of interconnect usage charges (IUC) for all domestic voice calls.
IUC is the cost paid by one telecom operator to another when its customer makes outgoing calls to the other operator's customers.
In September 2019, when the telecom regulator extended the timeline for implementation of the Bill & Keep regime beyond 1st January 2020, Jio had to start charging its customers for offnet voice calls, at a rate equivalent to the applicable IUC charge.
Jio had then assured its users that this charge would continue only till the time TRAI abolished IUC charges. In line with its commitment, the telecom operator has made off-net voice calls in the country free.
"Honouring its commitment to revert off-net domestic voice-call charges to zero, as soon as IUC charges are abolished, Jio will once again make all off-net domestic voice calls free, starting 1 January 2021. On-net domestic voice calls have always been free on the Jio network," said the company.
The new unlimited voice 4G network plans offered by the company are as follows: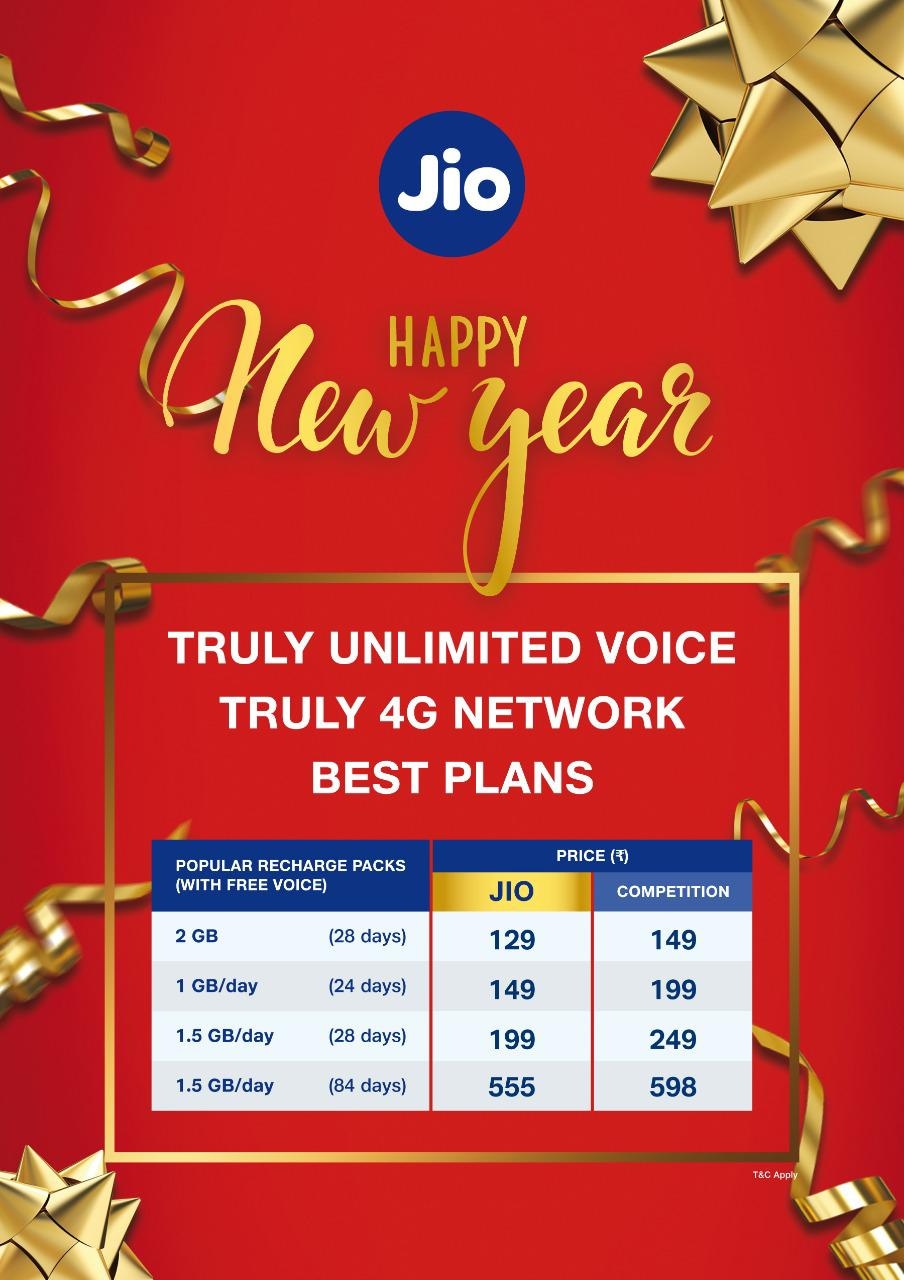 In October, Jio added an overall 2.22 million new mobile customers. Its total subscriber base stood at 406.3 million during October.
To date, Reliance Jio was charging six paise per minute for non-Jio calls, and every unlimited combo plan comes with a FUP limit. Jio used to give its customers 1GB of data voucher for every Rs 10 spent on off-net calls for free.
With TRAI implementing the Bill and Keep Regime, no operator will have to pay another when their customers make an outgoing call to another operator.