Mini
Steve Jobs bequeathed the iPhone to the world and Trump turned it into a bully pulpit of immense proportions. In a topsy-turvy world, god bless the smartphone.
Where there is no vision, the people perish ——James Baldwin
Thank god for the smartphone. Donald Trump has one and uses it furiously, waking and raging in the small hours, to unleash his tweet tsunamis. These monstrous tsunamis rush over the information-glutted world creating towering waves of news before they disappear and recede into the darkness of the night. And steak-fed and Fox-sated Trump wakes another day and unrolls another one on the hapless, information-choked world.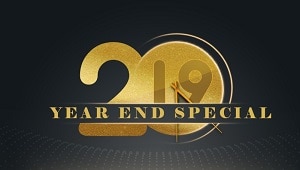 Steve Jobs bequeathed the iPhone to the world and Trump turned it into a bully pulpit of immense proportions. The presidential sermon starts early in the morning, perhaps from the can, and continues to develop and expand in waves of news. As Trump starts his bombast on his phone, Jony Ive must be writhing in his sleep. If one of these days, Trump starts a war on his phone, he can bid goodbye to his Bauhaus ethic, give up his knighthood and head for the Himalayas for a powwow with Baba Ramdev, who is still inoculated against the virulent virus of foreign technologies.
Some years ago, a Jamal wowed the world in Slumdog Millionaire and even brought some Oscars home. The world, getting a hang of algorithms, came to know Computerji. This year, with algorithms ruling the world, a Jamal (with a different surname) almost lit up the Middle East. Without the help of technology and the ubiquitous Computerji, he was murdered with stone-age brutality. The world went forth with Jamal of algorithms and back—-almost to the stone age—-with Jamal of Middle East, who was hacked using knives and cutters. Who won? Mr Algo, a tech-savvy johnnie-come-lately or Good Old Hate, a spectre that has haunted us since chimpanzees were taking baby steps into manhood?
Imagine if the chimps had access to Facebook. The world would have stalled. No reformation, no enlightenment, no industrial revolution, no progress. There would be no creationists, no evolutionists, no biologists, no anthropologists, no Yuval Harari to bore us with his 21 steps, no Richard Dawkins railing against god, no Christopher Hitchens and his atheist tirades. Nothing. Nada. The Garden of Eden without its primary squatters Adam and Eve. A silence,
Kafka, the nonpareil writer of mental noise, would have liked. Perhaps for his girlfriends Felice and Milena with whom he would have enjoyed strolling the garden in peace and quiet.
Spare A Thought For Poor Zuck!
Quiet is something the coder-in-chief at Facebook needs desperately. His impresarios are leaning in, pooling in, chipping in, coding in, decoding in, but nothing is helping the poor Zuck. His pumpkin pie of a company, where emotions are bared and shared and broadcast for profits, is crumbling. In full public glare. The king of algorithms is being bludgeoned by algorithms. Would Trump be liking it? Being a fiercely competitive man, Trump would not allow Zuck to rule the airwaves. Curled up after a cheeseburger and watching Fox & Friends, Trump would start banging away on his phone the minute Zuck's innocent, just-scrubbed-of-pimples face would appear on his TV. That's enough to get Trump on his Twitter treadmill.
Let's take a Kubrick cut to the stone age revenge drama that was mounted in Turkey. Trump, a believer in bromances, just could not allow MBS to be hauled over the coals as Erdogan, a strongman with grand visions of pan-Muslim leadership, was leaking violent dialogues from the drama, drip by drip, keeping the world enthralled and the American president in a state of high Bellowian anxiety. Had it been a Bollywood scriptwriter, he would have immediately said in the tagline: Mar-a-Lago to Mar-hi-DaLago.
Trump, who remained in a state of full-blown conniption about the Rocket Man from North Korea, finally met the corpulent leader in Singapore. The Donald and Roly-Poly Kim hit it off and developed a bromance. Trump even aimed at the Nobel prize. The Nobelists, struck by their own #metoo hurricane, voided the Nobel for literature. They ignored Trump's tweets and handed the Peace prize to someone else. Perhaps next year, when they emerge out of the metoo cesspool, they can award the literature prize to Trump, whose tweets have this uncanny ability to always rock the world. After all, they gave it to Dylan for his lyrics. Trump's tweets don't meet the standard, but who sets standards these days. Algorithm rules and nothin' else is blowin' in the wind. Except for Trump's pompous tweets.
Liberal hotspurs refused to shed pomposity as a virtue in their nasty duel with the mossbacked enclaves of the world, losing their bruising battles and venting their bile on twitter, another limitless paradise for those seeking their own momentary heavens. They have now cleaved the human community into two: anywheres and somewheres. The somewheres, hicks and rednecks and rural rajahs, are winning, and the anywheres, largely consisting of rootless liberals and intellectuals weaned on Marx and Gramsci and von Hayek and Friedman despairing as the world they grew up in unravels, are losing everywhere. Europe is collapsing as the chancellor of the free world Angela Merkel feels hemmed in by her own party; and May, in UK, will perhaps decide by next June what she wants to with that headache of Brexit.
Across the channel, Macron's presidency looked headed down the tube as yellow-vested French pounded the pavements. Intellectuals, who are as common in France as coffee-and-croissant bistros, took a Kubrick cut and went back to the revolution. Was Macron dealing with algorithm-fed Robespierres? Macron's breezy confidence seemed in tatters and he appeared sombre, his youthful brio nowhere evident. Trump would have watched Fox & Friends and loved Macron's melancholy and diffidence. Trump's chiding did nothing to Macron, but the yellow vests had punched a big hole in the presidential armour.
In the land of original liberty, Marion Le Pen, the niece of Marine Le Pen, was doing experiments with her image and ideology. France is witnessing the birth of a new right, minus the trolls and truculence. In fact, they are learning from the high priest of the Left, Gramsci, lessons on cultural hegemony. In a world gone crazy with algorithms, Right is Left and Left is, well, sinking into anarchy. When the rightists start delving into Gramsci, you know and feel Steve Bannon's apocalypse nearing. Bannon, Breitbart-booted and bulky-book-rooted, travelled across the pond fomenting his revolutions. Finding a victor in Hungary's Viktor, Bannon wants the once-Iron-Curtained part of Europe to hoist the flag of Right.
But it rose suddenly in the Americas with Bolsonaro winning Brazil with his tirades and insults and rightwing rants. To balance Bolsonaro, Mexico elected a staunch leftist Lopez Obrador. Trump perhaps partied with twin cheeseburgers when Bolsonaro won, and fasted when the pinko took Mexico. The wall remained lodged like a brick in Trump's head and to build it in reality he asked for more dollars and then angrily shut down the government. Will it affect his penchant for vanilla ice-cream and cheeseburgers? Does the shutdown impact the staff at the White House? Well, the world waits for a Trump tweet to know the details.
In our neighbourhood, the Kaptaan took the saddle of Pakistan and found that it is something he can't whip into shape by giving maa-behen abuses. To repeat his World Cup-winning performance, the Kaptaan will need more than hair transplants. And Trump, whose knowledge of cricket is worse than his knowledge of history, fired a tweet at Kaptaan's Pakistan. Kaptaan retorted, but found that it is still the leader of the free world who can swing the ball any which way he likes. For the moment, he has a wrecking ball and his target is the World-Cup-winning Kaptaan. Let's wait for the battle to unfold. The entire world, not just Afghanistan, is a stadium now. The Kaptaan, whose performance in bed was pooh-poohed by a Bollywood actress, is a geopolitical novice and Trump's tweets are the best googlies he can ever hope to face. Will he remain on the wicket or will he be benched? It certainly is going to be a hair-raising story.
'Our' Man In China
China's story sizzled so much it burnt Team Trump. Bannon had a joust with Kissinger, the original China man in America, on the Middle Kingdom and its enviable success. The day Xi manages to replace Trump's staple cheeseburgers with Sichuan dishes, it will herald the success of the Chinese bizarre enterprise of rightist economy with leftist impetus. Xi is slowly building a new Silk Road across the world, leaving Americans as bystanders. Trump has increased the drumbeat of tariffs, and the Chinese, not to be cowed down, too have sounded the bugle. After Mao and Deng, these years seem to be Xi's. There isn't a good reader of his leader-for-life plan and the eggheads are waffling. Will he, won't he? The world vacillates as Xi turns himself into the ultimate he-man.
Back home, as the year ended, Shah Rukh went to Mars from Meerut. Did Trump watch the journey? It isn't a great watch, but maybe more worthwhile than the tireless droning on Fox. India's political hero took some blows on the chin and moved on to his next year's blockbuster. Shah Rukh remained a hero despite his Zero, and Anushka, cerebrally palsied, has decided to chase the Swacch Bharat dodgers on her wheelchair, ably assisted by her Virat, whose lessons in Australian sledging may help. The #metoo Titanic sailed in India, but sank quickly; God's own country was flooded because of broken policies and Keralites's scrumptious avials and appams all turned into heaps of water; the farmers continued to perish because of a severe lack of vision; and the rogues' gallery added a few vaunted names; the dreams continued to flourish less and dash more; the poor remained stubbornly poor and the rich remained opulently rich. 2019 promises a cliched, moronic, algorithm-hued dawn. More of the cussed same.
If Mars-returned Bauua Singh from Meerut needs a new script, let him corral Trump, Duterte, Erdogan, Putin, Orban, Bolsonaro in a pokey room in Bombay Bazar, without their smartphones and aides, and have it out. Just the duels and dialogues will work wonders. Or he can go to Saharanpur, the other end of western badlands, and learn from the Gupta brothers. They did not go to Mars, but they went to South Africa and milked the country dry. Had it for breakfast, lunch and dinner. They started with Sahara and have now settled on desert. Literally and metaphorically. Perfect script for Bauua to helm. Or the North Sentinel island beckons. Bauua can do his exploits there and, if he succeeds in bringing those hunter-gatherers into neon-lit brilliance, Indians will gleefully tweet Trump out of the White House. But is Bauua listening?
For those who have algorithm anxiety and think there are no scripts for this topsy-turvy planet and believe the world is living at the end of time, here are a few lines of Robert Bly:
Some say we are living at the end of time,
But I believe a thousand pagan ministers
Will arrive tomorrow to baptize the wind.
2019 promises to be Trump and troll fed as ever. Wait for a thousand pagan ministers. You may not get that, but you will certainly get a thousand Trump tweets. God bless the smartphone.