Foldable phones seem to be the new buzzword in the smartphone industry. Market leader
Samsung announced
an innovative folding 5G phone last week with a $1,980 price tag. Competitor
Huawei of China
matched with its own foldable 5G-enabled device priced at an eye-watering $2,600.
Both phones have wowed the smartphone industry, going by the early reactions, price be damned for now.
But what exactly are these phones?
'Pholet', Anyone?
Foldable phones are essentially a phone and tablet rolled into one. These phones resemble a conventional smartphone but opens like a book to reveal a second display the size of a small tablet.
The Samsung Fold can work like a traditional smartphone with a 4.6 inch screen or morph into something more like a mini-tablet with a 7.3 inch screen. The phone can operate three apps simultaneously and boasts six cameras — three in the back, two on the inside and one on the front.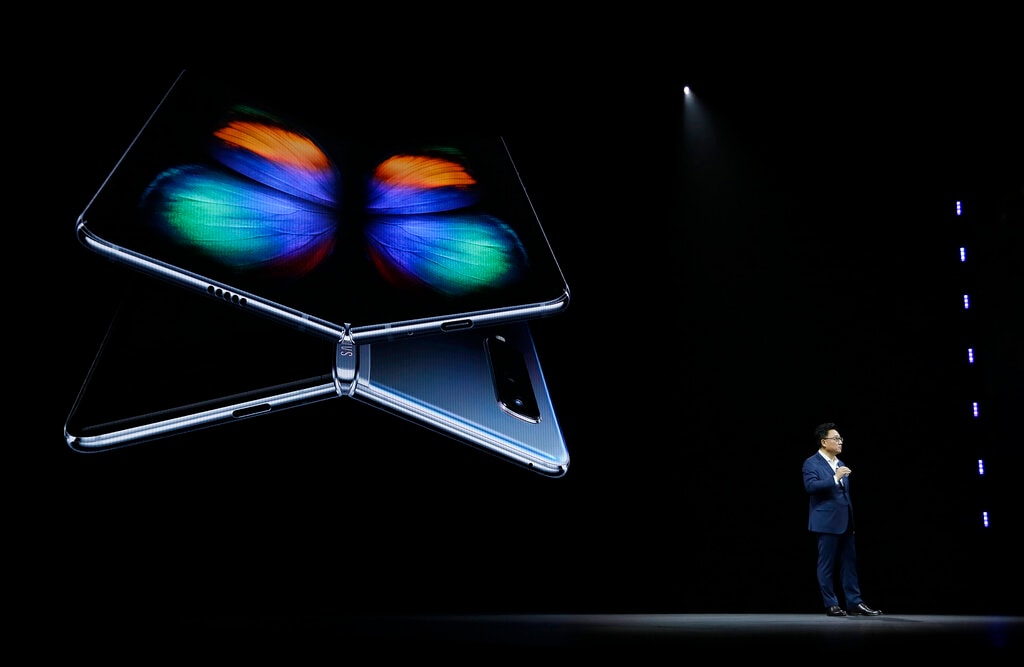 DJ Koh, Samsung President and CEO of IT and Mobile Communications, talks about the new Samsung Galaxy Fold smartphone during an event Wednesday, Feb. 20, 2019, in San Francisco. (AP Photo/Eric Risberg)
With Galaxy Fold, Samsung is trying to aim at plunging tablet sales and take advantage of new and faster 5G mobile networks. A big, bending screen and the first 5G connection in a premium phone might give it gains against arch rival Apple.
The phones will go on sale on April 26 globally.
Huwaei's Mate X is the answer to a question the company faced as it sought to satisfy smartphone users' demands for bigger screens and longer battery life, according to Richard Yu, CEO of its consumer business group.
The Mate X's screen wraps around the outside so users can still view it when it's closed, unlike the Galaxy Fold, which has a screen that folds shut. Unfolded, the Mate X's screen is 8 inches diagonally, making it the size of a small tablet.
Yu said Huawei engineers spent three years working on the device's hinge, which doesn't leave a gap when shut.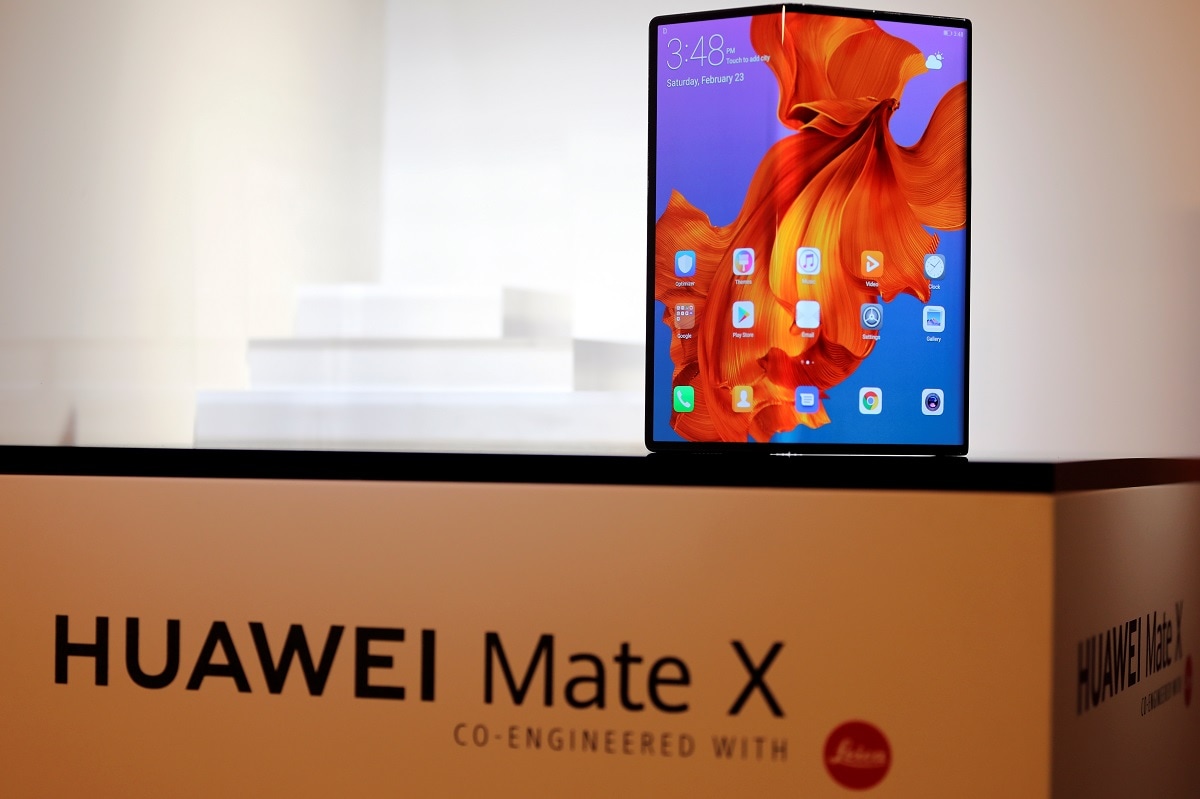 The new Huawei Mate X device is seen during a pre-briefing display ahead of the Mobile World Congress in Barcelona, Spain, February 23, 2019. Picture taken February 23, 2019. REUTERS/Sergio Perez
Pinching Prices
But these phones are awfully expensive. They cost nearly twice the price of current top-of-the-line models from Apple and Samsung itself.
Which is why social media users were divided over the price and whether consumers would even need such a phone.
But there were voices of support too, with a section of users saying that the very fact that people are complaining about the price means that there is a desire lurking for these phones.
With inputs from Reuters and AP