Twice in the past week, Prime Minister Narendra Modi sent his first tweet between six and seven am. For Congress president Rahul Gandhi, however, the day on the social media platform begins only at eight am.
Twice in the past week, Prime Minister
Narendra Modi
sent his first tweet between six and seven am. For Congress president Rahul Gandhi, however, the day on the social media platform begins only at eight am with only the Saturday gone by as an exception when he sent two tweets between seven and eight am.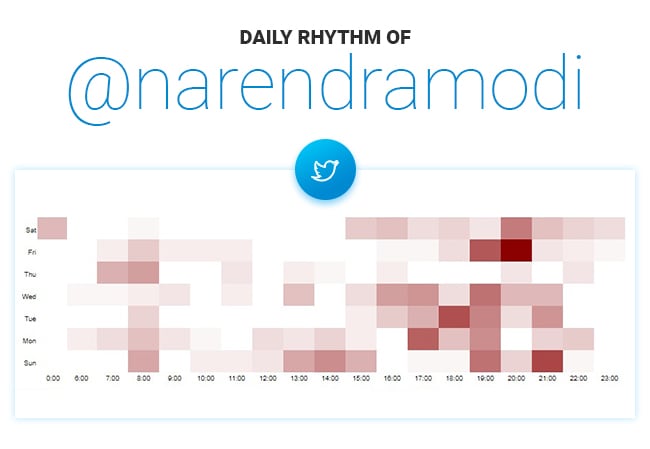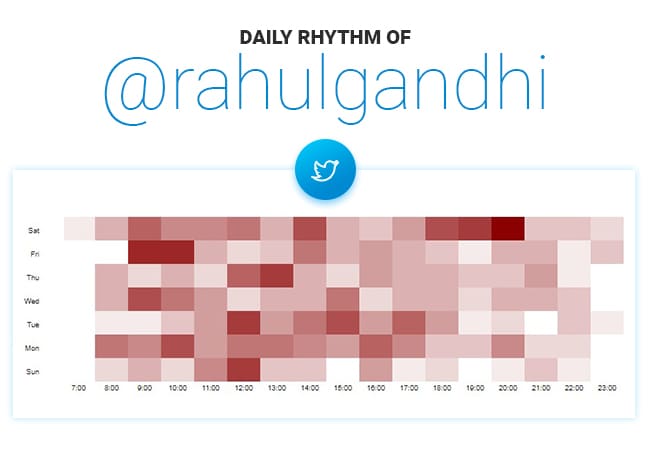 This data was made available by a tool created by Luka Hammer, a social media analyst working to identify automation of Twitter. He has set up a website named Account Analysis to, as the name suggests, analyse Twitter accounts.
According to Hammer and Account Analysis, PM Modi's most prolific day on Twitter was Sunday when he posted 108 times on Twitter with Thursday being the least 'social' day with just 42 tweets. On the contrary, Gandhi has had a steady flow of tweets, with Saturday clocking the highest 114 tweets and Sunday with the lowest count of 58.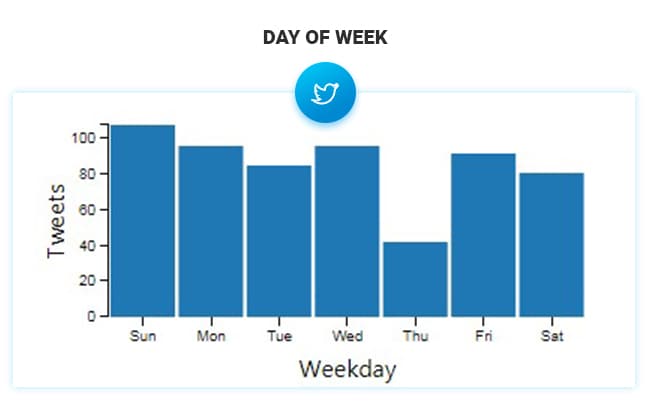 Languages
Interestingly, Gandhi has tweeted in Hindi 140 times when Modi has registered only 92 tweets in Hindi in the past week.
The tables are turned when it comes to English with Modi tweeting 461 times in the language as against Gandhi's 437.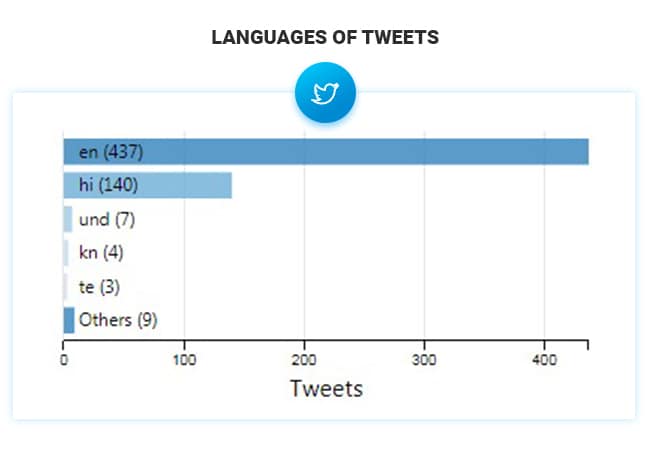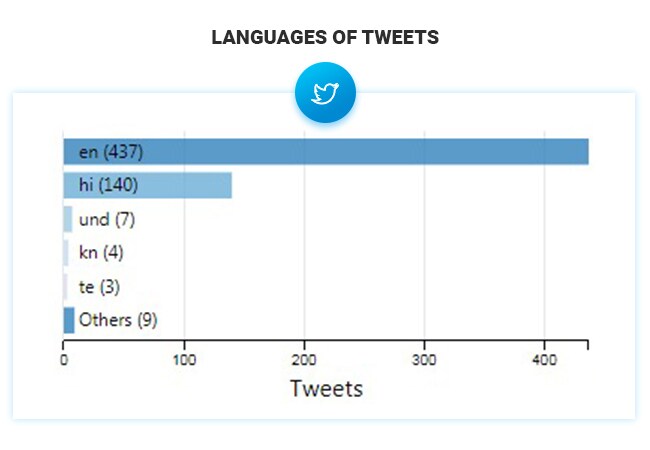 Busy time of the day
It seems both leaders have their strategies cut out on what times of the day they choose to engage with their millions of followers on Twitter.
For Gandhi, between 9 am and 10 am is when he sent between seven to 12 tweets each on most days of the week while for Modi's Twitter push seems to be geared towards the evening.
Barring eight am, when Modi sent 12, eight and 11 tweets on Thursday, Monday and Sunday, respectively, it is Sunday afternoon between one and three pm when he sent a total of 35 tweets. Apart from this, between Monday and Wednesday, Modi sent 42 tweets between five and six pm.
With Gandhi rarely tweeting more than 10 times in any given hour during the hour, Modi tweeted 14 times at seven to eight pm on Monday going up to 20 times on Friday. Between eight and nine pm on Friday, Modi tweeted a whopping 30 times while Gandhi sent only five tweets at this hour.
Although, it seems Modi calls it a day on Twitter earlier than Gandhi. In the past week, Modi did not tweet at all post 10 pm on Tuesday and Wednesday while on other days his tweet-count stood in low single digits barring Monday (seven tweets) and Saturday (six tweets).
Hashtags
Gandhi seems to be more democratic with the use of hashtags. He used #JanaAashirwadYatre five times, #Rafale and #RafaleScam four times, followed by #KailashYatra three times. Gandhi also tweeted twice using the hashtag #AccheDin, a term coined by PM Modi as part of his general election campaign in 2014.
Modi used only six hashtags in the past week with #MannkiBaat surfacing eight times and #MannkiBaat50 finding a mention four times.
He also used #StatueofUnity twice in his tweets.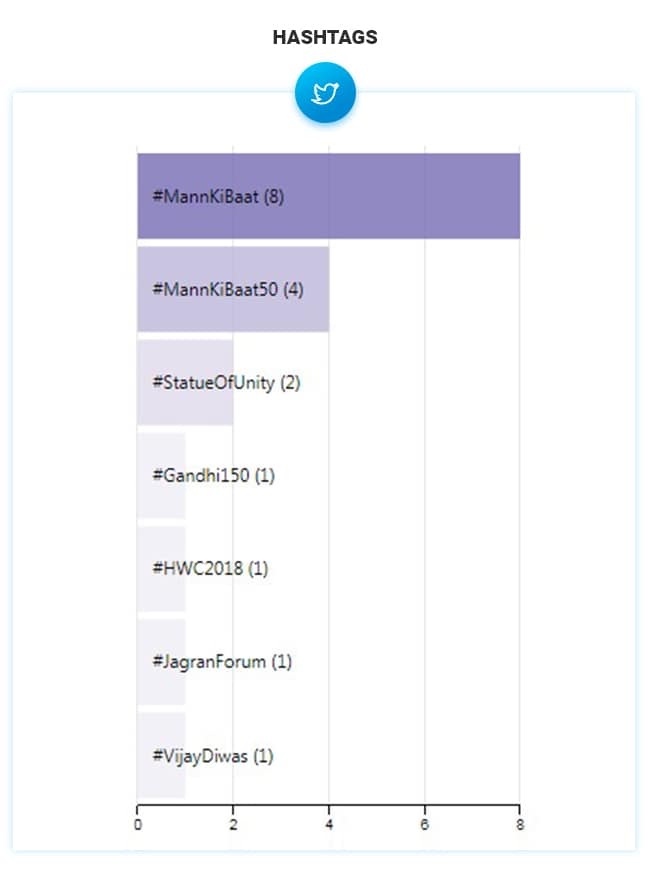 Where to?
Tweet analysis of Modi and Gandhi also show the website addresses the two leaders share on Twitter. While Gandhi tends to share a lot of news reports ranging from The Economic Times, The Print, The Wire and Live Mint on his Twitter feed, Modi tends to share a lot of BJP videos and live events where he is speaking through his Twitter feed.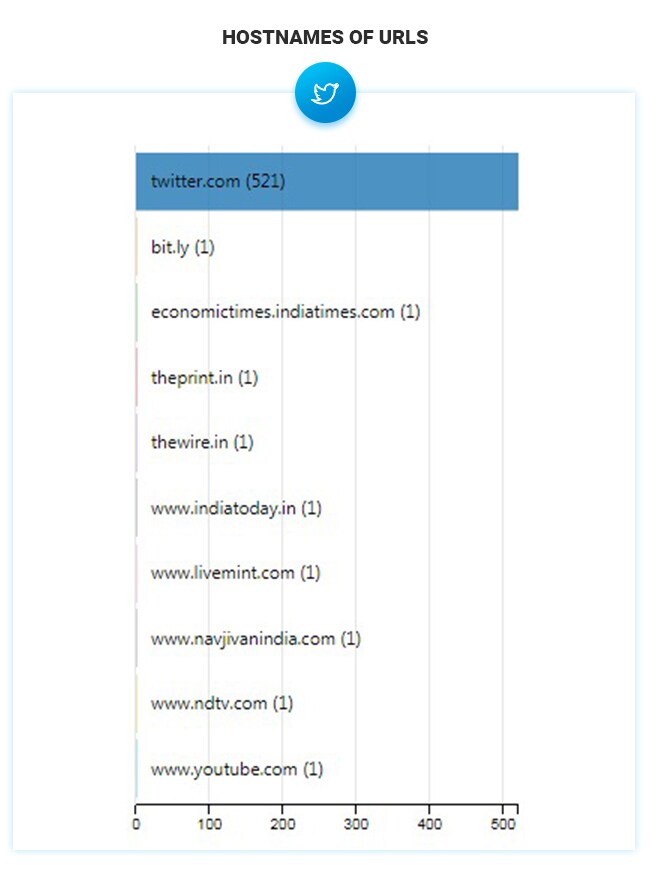 First Published: Dec 25, 2018 6:08 AM IST