ISRO successfully launches PSLV-C44 carrying military satellite Microsat-R, students' payload Kalamsat
Updated : January 25, 2019 07:43 AM IST
The Indian Space Research Organisation's (ISRO) workhorse Polar Satellite Launch Vehicle (PSLV) blasted off from the first launchpad of the Satish Dhawan Space Centre at 11.37 pm at the end of a 28-hour countdown.
ISRO scientists broke into celebration at the mission control centre here, about 130 km from Chennai, as the Microsat-R was released in a 274-km polar sun synchronous orbit, marking another success story for the space agency.
The fourth stage of the rocket with co-passenger Kalamsat, a students' payload, would now be moved to a higher circular orbit, around 450 kms from earth, so as to establish an orbital platform for carrying out experiments.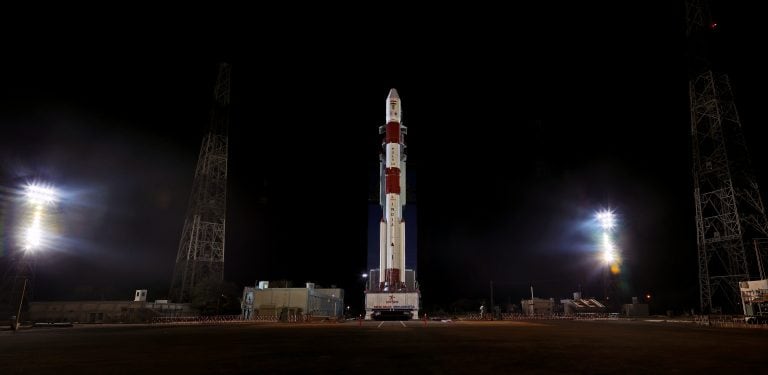 Published : January 25, 2019 07:43 AM IST