Internet giant Google has unveiled its cheaper Pixel phones Pixel 3a and Pixel 3a XL at a starting price of $399 and $479, respectively, at its annual I/O developer conference in Mountain View, California. The 5.6-inch Pixel 3a will cost Rs 39,999 while the 6-inch Pixel 3a XL will cost Rs 44,999 in India.
The new Pixel phones are available in Just Black, Clearly White, and Purple-ish colours.
Pixel 3a and Pixel 3a XL will be available on Flipkart; prospective users can register on the site starting May 8. The phones will be available for purchase on May 15.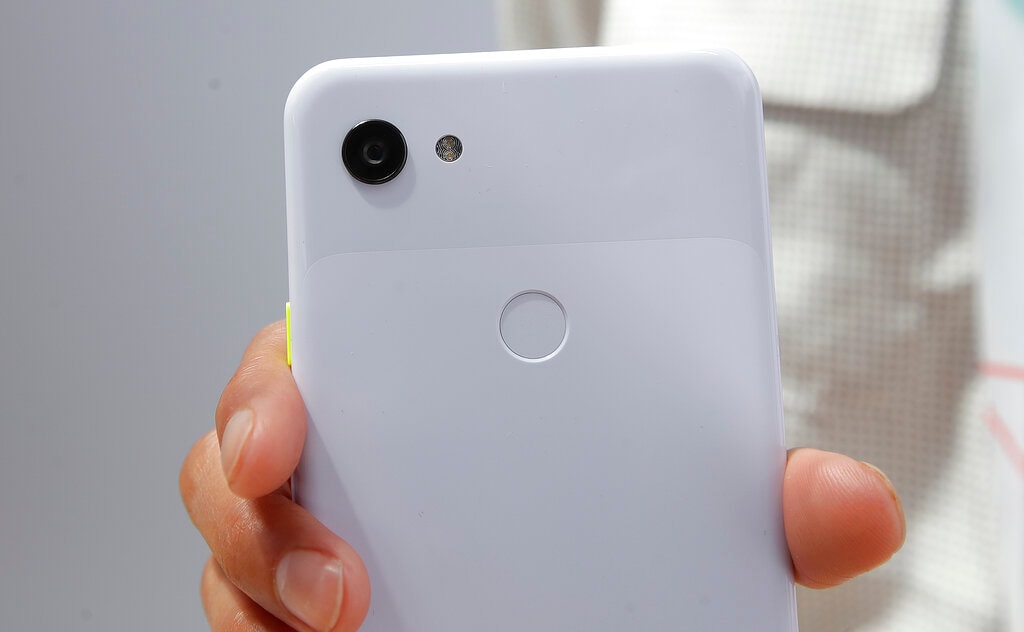 The camera on a Google Pixel 3a XL phone is displayed at the Google I/O conference in Mountain View, Calif., Tuesday, May 7, 2019. (Image: AP)
The smartphones sport impressive camera features such as Night Sight -- which as the name suggests is about capturing images in dim light without a flash, minus the hefty price tag of the flagship Pixel phones.
According to the company, the Pixel 3a has an adaptive battery that uses machine learning (ML) to optimise how you use your phone so you can get up to 30 hours on a single charge.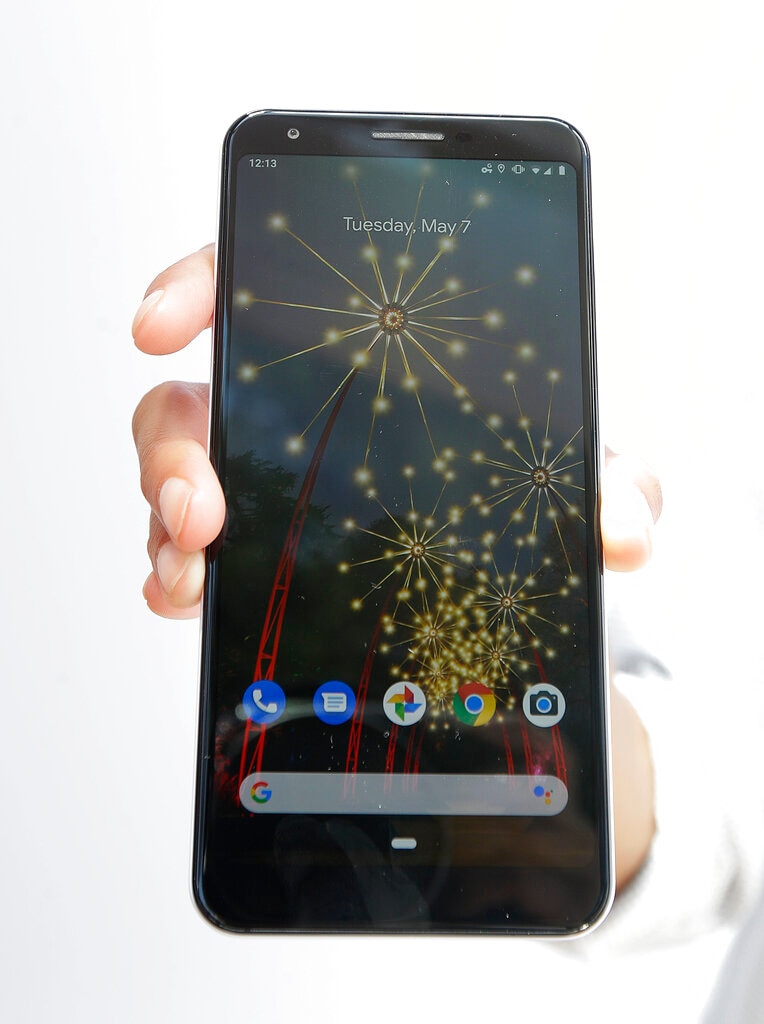 A Google Pixel 3a phone is shown at the Google I/O conference in Mountain View, Calif., Tuesday, May 7, 2019. (Image: AP)
There's OLED display on both the phones with a resolution of 1080p, not 1440p.
Both the phones have retained the look of previous Pixels with a matte finish on most of the phone's rear that becomes glassy near the camera.
Both phones feature Qualcomm's Snapdragon 670 processor, 64GB on onboard storage, and 4GB RAM.A
Both the Pixel 3A and 3A are identical: the 3A has a 5.6-inch screen and the Pixel 3A XL has a 6-inch screen. They also both have the same cameras and internals.
Given that the premium smartphone market in India is expected to grow by 30 percent, the segment offers a huge potential for players like Google.
Google had introduced its Pixel 3 and 3XL in India in October last year priced between Rs 71,000-92,000. The prices of these devices now hover around Rs 57,000-74,000.
The eSIM on Pixel 3a and Pixel 3a XL will now be supported by Airtel and Reliance Jio, the company said.
Google has also announced the upcoming version of its operating system - Android Q - that will natively support foldable displays and focusses on key areas like security and well-being.
It also showcased among other things a "Live Caption" feature that offers subtitles on real-time for videos powered by machine learning.
"We believe technology can help us be more inclusive, and AI is providing us with new tools to dramatically improve the experience for people with disabilities," Pichai said