The startup sector wants the NDA government to ensure that they are not riddled with cash crunch woes and able to take their companies public more easily.
On July 5, when union finance minister Nirmala Sitharaman stands up to present the budget in the Lok Sabha, the startup sector wants the NDA government to ensure that they are not riddled with cash crunch woes and able to take their companies public more easily.
Startup associations such as IndiaTech, which represents Ola, MakeMyTrip and others, have sent out their asks to the Prime Minister's Office (PMO) and the Department for Promotion of Industry and Internal Trade (DPIIT), while LocalCircles put forth startup expectations to the finance minister on Wednesday based on a survey of over 16,000 entrepreneurs.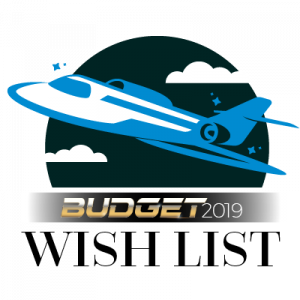 1) Employee Stock Ownership Plans (ESOPs): This benefit plan continues to be a crucial instrument for startups to attract top talent in the industry, but startup employees are taxed based on the exercise date and not the sale date, even though startup valuations undergo drastic changes between these periods. The demand now is that taxation should be based on the sale date, and not the exercise date.
2) Goods and Services Tax (GST): Startups are seeking relief from cash crunch under the GST, and want invoice payments to be done within 45 days, especially from the government, claiming that the private sector fares better on invoice payments.
One of the key demands of startups is that the government process refunds of the input tax credit of recognized startups. Startups typically see larger costs compared to the revenues they make, and the imbalance leads to an accumulation of input tax credit, which startups want relief from.
3) Ease IPO and listing norms: One of the key missing pieces for startups in India has been IPOs and listing, with very few high growth internet-based technology companies listing in India, and instead of looking outside to list. IndiaTech has written to Sebi to ask for norms to be eased, especially when it comes to profitability criteria and promoter shareholding. Currently, companies have to show profitability for three years.
4) One key difference for Indian entrepreneurs compared to their counterparts in the west is differential voting rights, or dual class shares to safeguard founders. Founders of Facebook, Google and Snapchat have famously used these differential voting rights to ensure they have more control over the decision-making of the company. Startups are asking that the Indian entrepreneurs also be safeguarded through these differential voting rights.
5) Angel tax: While the angel tax issue has been largely resolved for startups through higher exemptions brought in in February, the on-ground reality for several startups still seems to be challenging, with even some recognised startups also receiving tax notices. The industry wants better coordination and even technological integration between different government departments including the Central Board of Direct Taxes (CBDT) and the DPIIT to ensure the benefits of the exemptions on angel tax reach the entrepreneurs.
5) Startups work with several multinational companies and use services of companies such as Google, Amazon Web Services and others. Startups want in equalisation levy to be enforced by ensuring foreign companies with a presence in India invoice in India. They also want the government to remove the reverse charge for startups working with multinational companies, stating that it is hurting them.
Subsequently, startups are seeking permanent establishment in India for every internet-based business operating here.
First Published: Jun 11, 2019 7:17 PM IST