India's startup ecosystem has been buzzing and the government's supportive efforts have encouraged more and more people to turn entrepreneurs. Setting up a business is today not as challenging as what comes next — expansion. Wondering whether the current climate — where a funding winter is causing frostbite — is the best time to strike out on a new venture? Here's a quick analysis
In the past five years, the Indian startup ecosystem has seen gears shift with much speed. Around $100 billion have come in via venture capital funding and the number of start-ups registered with the Department for Promotion of Industry and Internal Trade (DPIIT) has risen sharply -- from nearly 8,700 in 2018 to a little under 26,500 by the end of 2022.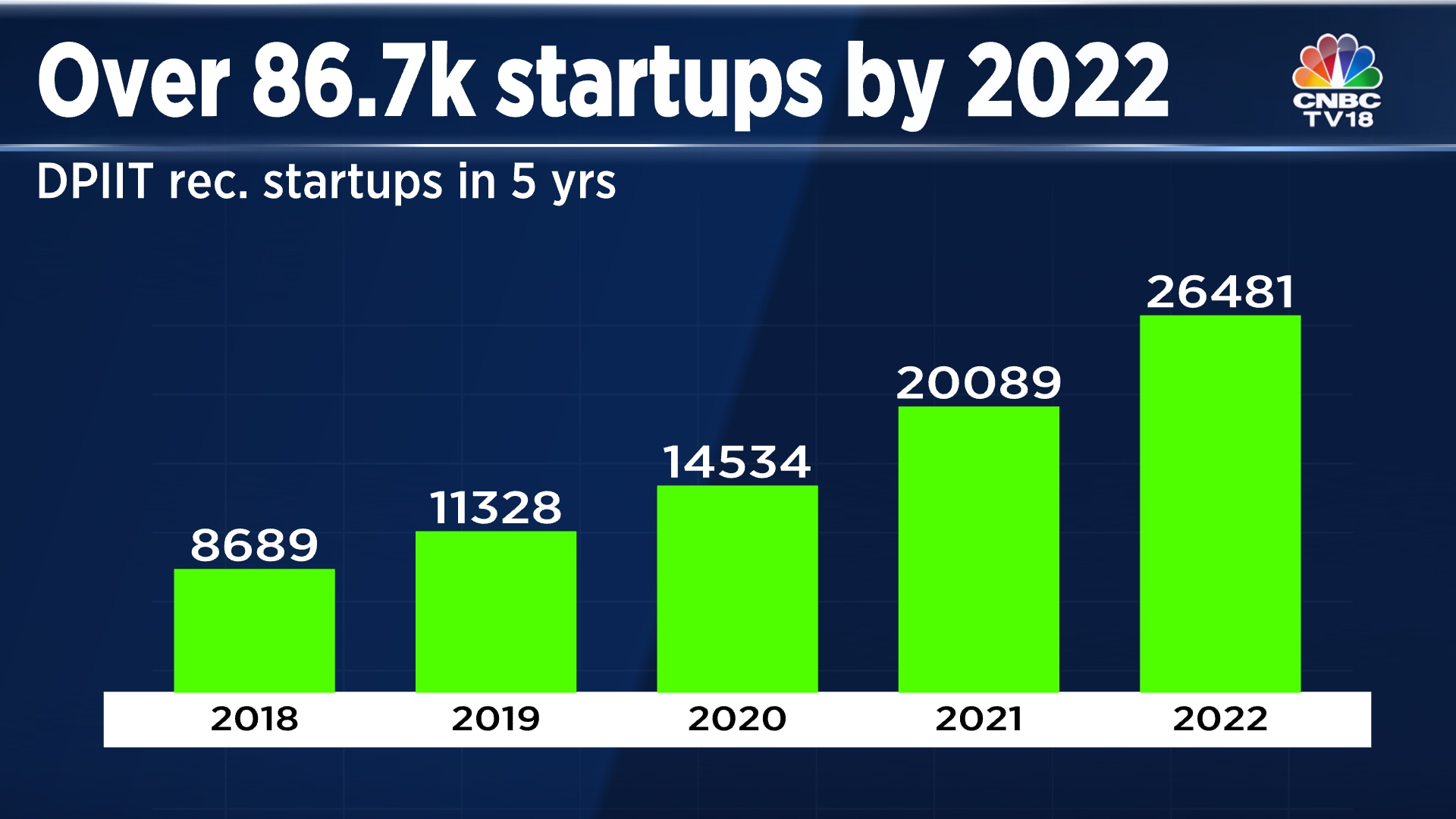 However, a closer look at the numbers shows that in the last two years, the pace of investments has slowed down. Overall funding has declined 30 percent in 2022 from the previous year.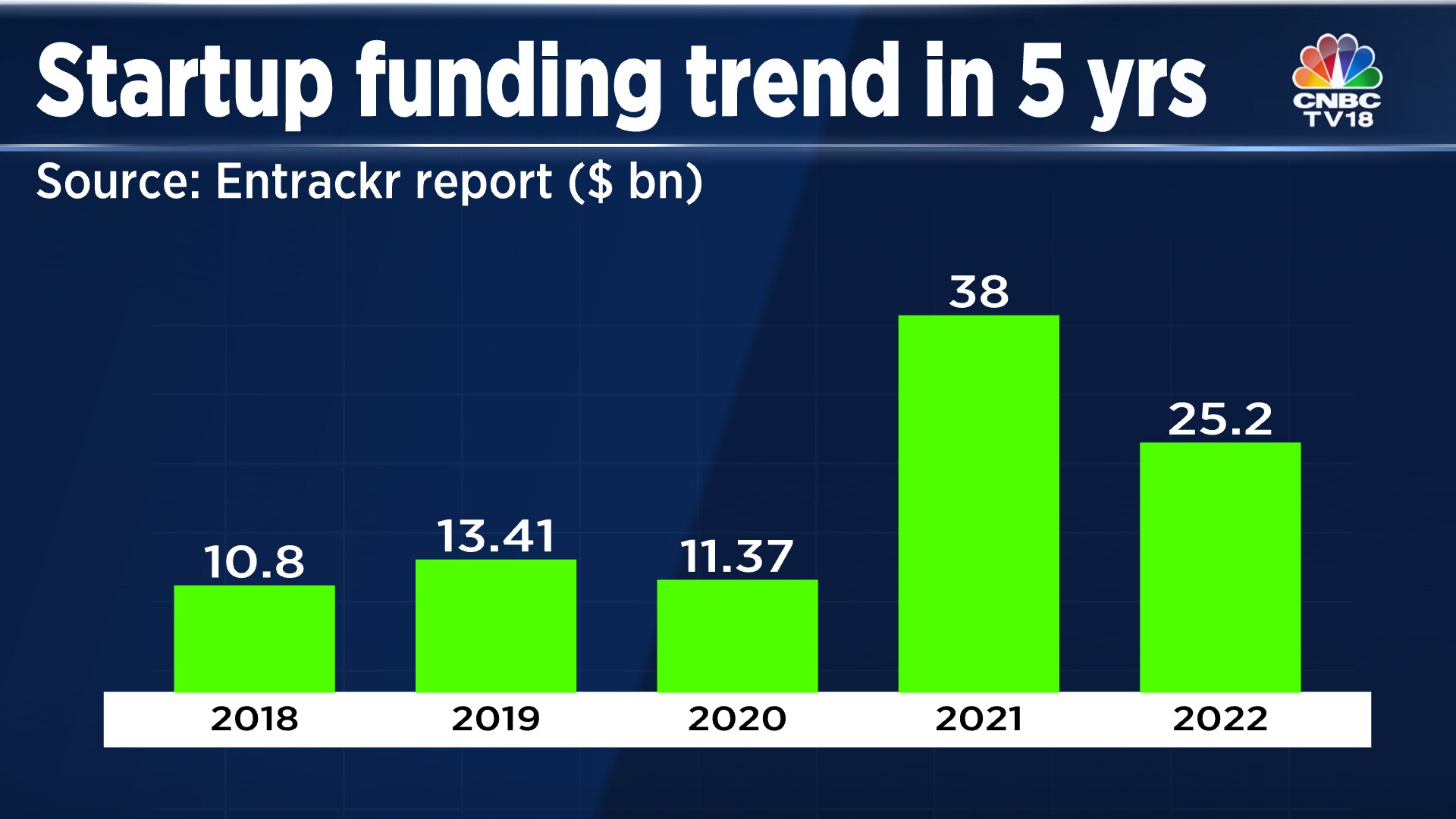 But, some entrepreneurs point out that VC (venture capitalist) and angel investor funding are just two of themany avenues available to investment-hungry entrepreneurs. And that the Indian startup ecosystem is still in fine fettle.
Dinesh Agarwal, Founder and CEO, IndiaMART
, told CNBC-TV18, "there has never been a greater time than today. Internet and mobile have penetrated to a deeper extent in the last two-three years, post-COVID-19. And with lesser funding, you will be able to build a long lasting business, it'll be a more rational way to build a business."
He added that new entrepreneurs need not worry about growing 50 percent or 40 percent because when they'll look at compounded growth over the next 10 years, it'll still be quite high.
Experts also argue that bootstrapping -- or growing a business without any external fundraising -- has resulted in numerous global success stories. One such example in India is EaseMyTrip. One of the two bootstrapped consumer-tech unicorns in India, the company's co-founder says it's a model that can be replicated, especially in today's scenario.
The travel agency firm's co-founder Prashant Pitti said, "the incumbent players, probably, are also facing the heat of being cash strapped, and hence they probably are spending less amount of money on marketing and discounts and hence it becomes a very good equalizer." He believes that VC money is good money to solve teething problems, but it is not necessary to grow.
Moreover, a few venture capital firms say the funding winter is not so much a blizzard as a chilly breeze and that there's money available for a good idea, a demonstration of commitment, and a sound execution plan — even in an economic downturn.
Karthik Reddy, Chairperson of Indian Venture and Alternate Capital Association (IVCA) told CNBC-TV18 that if one tries to build something that is already prevalent in the market, then it is very difficult to raise capital but in case of something innovative and differentiated, for which the aspiring entrepreneur has the courage to build it for 10-15 years, there's never been a better time to start. "Downturns have the best time to build great stocks," Blume Ventures' co-founder told CNBC-TV18.
However, that does not mean every startup will come through without a scratch. Layoffs, curtailed operations, and abandoned plans are just the tip of the iceberg.
"If the winter doesn't end first, there'll be a lot of companies, which will pose to merge with others or be forced to shut down," Nithin Kamath, Founder and CEO, Zerodha said.
Experts say this consolidation phase will redraw the startup landscape in India, with the weak companies getting weeded out while giving strong or ring-fenced players a chance to get stronger. But they are quick to add that this does not mean new players cannot emerge or thrive.