While the Indian Premier League (IPL) continues to attract eyeballs and generate massive revenues for its stakeholders, it is only the third-most popular sports event in India, a new report has revealed.
The ICC Cricket World Cup is the most popular sports competition among the Indian viewers with 74 percent of the survey respondents. The T20 version of the cricket world cup comes second with 67 percent viewers followed by the Board of Control for Cricket India's (BCCI) domestic T20 cash cow IPL with 59 percent, a survey by media analyst firm Ampere Analysis has found.
The 12th edition of the IPL concluded on Sunday as Mumbai Indians won their fourth title by a one-run margin against Mahendra Singh Dhoni's Chennai Super Kings.
Hotstar, the official online broadcaster of the IPL, claimed 300 million viewers saw the matches on its platform. That number was before the Sunday's final in Hyderabad.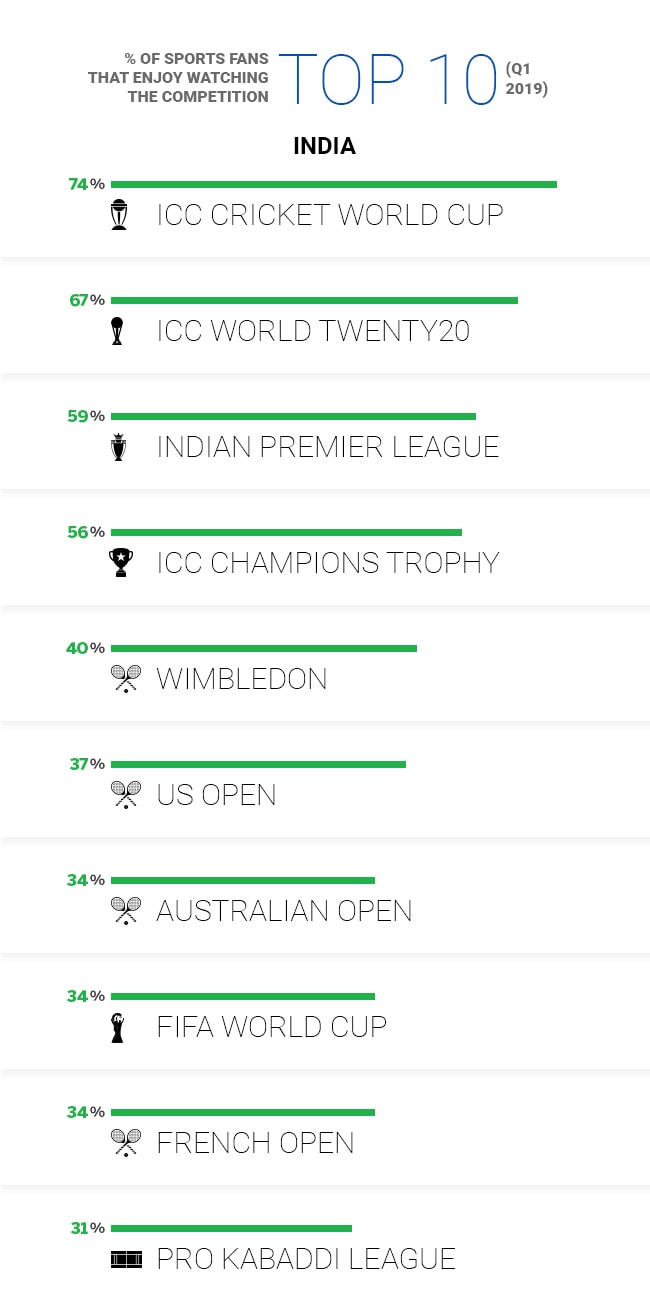 Source: Ampere Analysis
Unsurprisingly, cricket grabs the lion's share of viewership in India, with 90 percent of the respondents following the sport avidly.
Despite India's lack of representation at the highest levels of the sport, tennis ranks second at 53 percent. All four of the tennis Grand Slams—the Australian Open, French Open, Wimbledon, and the US Open—make the top 10 of the most followed sports events in the country, with Wimbledon notching the highest viewership at 40 percent.
It is the only non-cricket sports event to rank in the top five, occupying the fifth spot, behind the ICC Champions Trophy.
The top three of the most followed sports in the country is rounded off by badminton at 49 percent. The popularity of the indoor game in the country has been fuelled by home-grown successes like Saina Nehwal, PV Sindhu and Kidambi Srikanth, and the Indian audience are following the fortunes of their compatriots with zeal.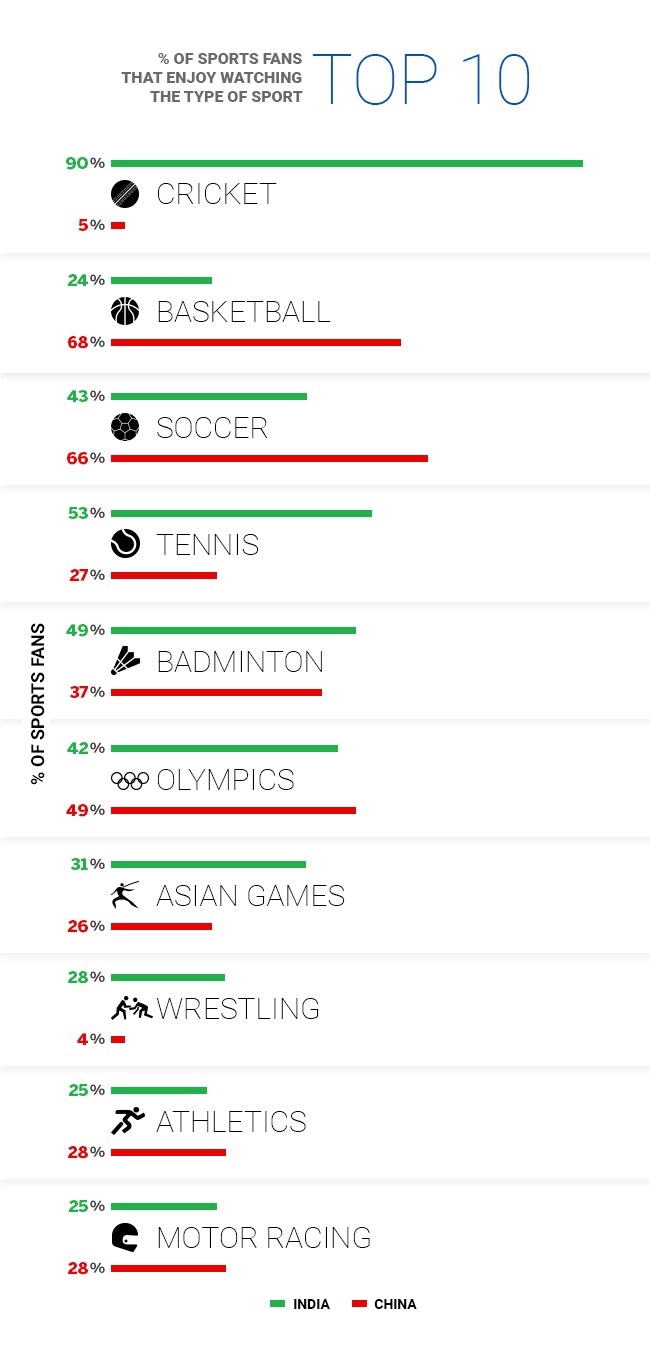 Source: Ampere Analysis
India has the highest interest in sports across all countries, with more than half the respondents (53 percent) saying they enjoy watching sports. Of the 20 markets surveyed, the average comes in at 41 percent.
However, the Indian sports fans are not very fond of their domestic competitions. Apart from the IPL, Pro Kabaddi League is the only domestic competition that has made the top 10 of the most followed sports events in the country.
Although European football leagues, including the English Premier League, Spain's La Liga, Italy's Serie A, and Germany's Bundesliga are popular, none of them make the top 10 in India.
The FIFA World Cup is the only football event to make the list. Football's quadrennial showpiece comes ranks with 34 percent.