Mini
Newer players and international brands such as Panasonic are changing the game with new technology and ideas.
The notoriously unorganised wedding industry in India could well be on the way to getting more organised, as two of its biggest players get set to launch a joint venture.
Ferns N Petals (FNP), among the larger wedding planning companies in India, particularly in the extravagant weddings-driven northern India market, and KWAN, unarguably India's biggest celebrity and event management company with a host of high-profile Hindi cinema and sports stars, are set to announce a collaboration within the next two weeks.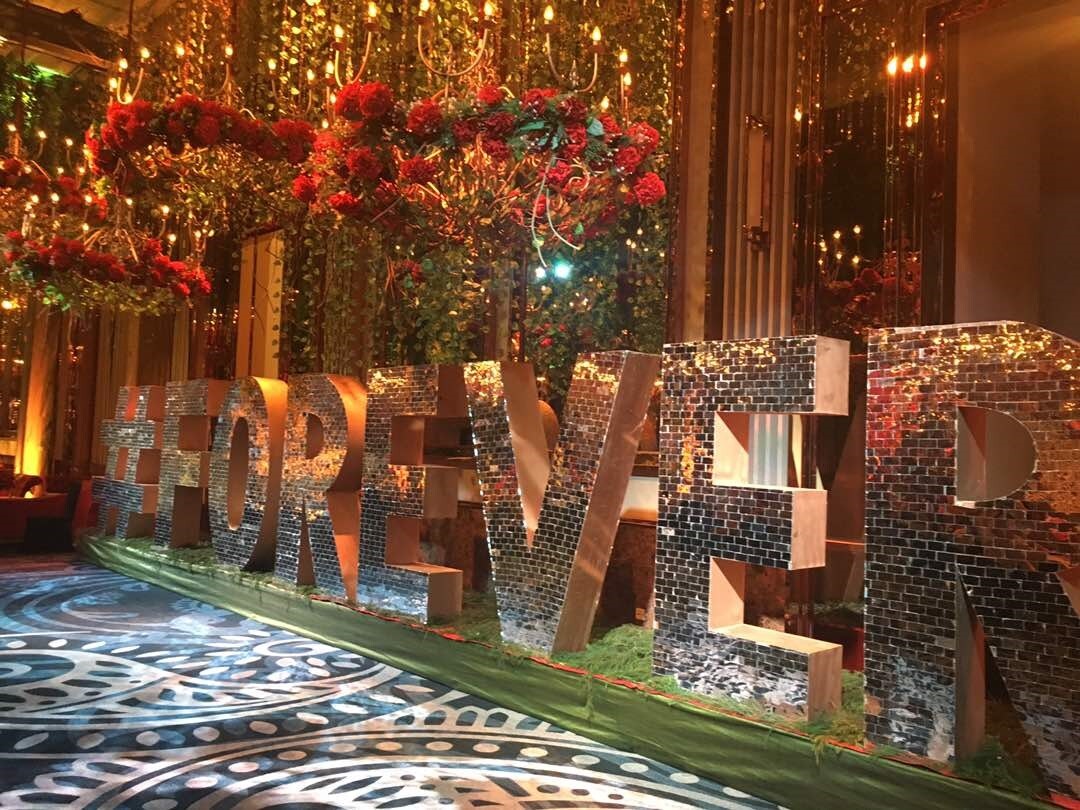 FNP Kwan will leverage their respective strengths – the former as a wedding planner with over two decades of experience, who brings to the table its considerable experience in organising big-ticket wedding; the latter as a company that not just manages talent but also sets benchmarks in the quality of entertainment provided and the A-listers they can rustle up for high-profile weddings.
KWAN is currently associated with several Indian celebrities such as Ranbir Kapoor, Deepika Padukone, Sonam Kapoor and Jacqueline Fernandez. According to Vikas Gutgutia, Founder & Managing Director, FNP, "With FNP KWAN, we are tapping the curated live entertainment segment in weddings. It will define and regulate entertainment at a much larger size and scale." While FNP will look at all the logistics ­— venue, infrastructure, the right ideas to make the wedding stand out, KWAN will provide the entertainment and bring in the stars, as part of the package deal.
The big Indian wedding market, often considered recession-proof, is estimated to be around $40-50 billion in size, according to a KPMG report last year. It continues to grow rapidly at a rate of 25-30 % annually. The estimated cost of a luxury wedding could be between Rs 2 crore to Rs 25 crore annually. The luxury wedding market is largely being serviced by a host of high-profile planners who come with ideas and then hire the right people for the job, or subcontract the various operations ­­– from flower arrangements to entertainment. The way the unorganised market works, you have planners scattered across major cities, who hire contractors and service providers, such as photographers and catering companies.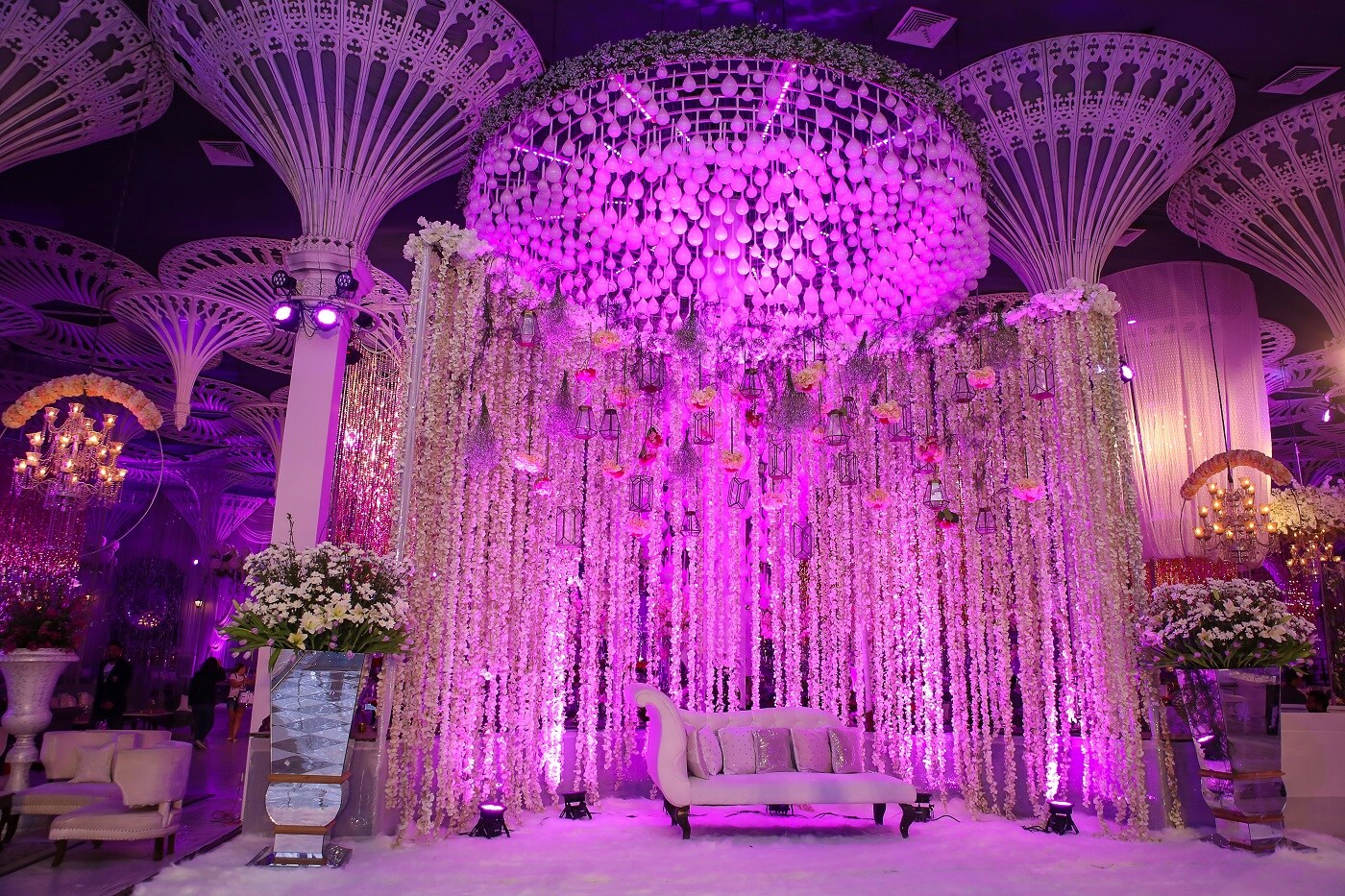 Sometimes, the end result could be disastrous. Imagine sinking in a fortune on a wedding only to realise the planner and the contractors have had a fallout, as it has often happened. Most wedding planners of yore functioned as mom and pop shops, with few checks and balances if any. "Over the last few years some semblance of organisation has seeped into this wedding planning industry," says Gutgutia. "There is far more accountability now. But then that's because there is big money involved. The FNP and KWAN collaboration ensures that two professionally run companies come together to offer an experience that marries well-planned weddings that function with clockwork precision with superlative entertainment."
Newer players and innovative startups
The vibrant $40 billion market for wedding services has corporate players like FNP, established individual wedding planners, a lot of new talent and even some foreign players with innovative ideas.
There are global players such as Japanese consumer electronics giant Panasonic which offer new technology, such as projection-mapping technology (where objects or buildings are turned into surfaces for video projection). The company set up a team early this year to take orders from wedding planners and begin marketing in New Delhi, before expanding to other cities.
Panasonic targets weddings in the upper echelons of India's huge wedding market ­— the Japanese company will only look at weddings with combined budgets of Rs. 60 million ($926,000). "In major cities alone, some 1,000 such high-end wedding ceremonies are held per year, accounting for around 20% of the marriage service market," says Shigeki Sumitani, head of Panasonic India's media entertainment business group.
Among the more established players is Neeta Reheja, who set up her wedding planning business, Very Truly Yours in 1993. She has planned several million dollar weddings and remembers one the earlier ones in which she pulled off a grand entrance for the groom: two helicopters flew in low, and as they hovered over the crowds, the groom was lowered from a cable onto the stage. The second helicopter started dumping fresh rose petals by the bucketful on the couple. These were the early days of sumptuous Indian weddings.
Since then, the market has exploded, with lavish destination weddings becoming a norm rather than an exception. Among the new players is Seven Weddings, which has planned some innovative stuff. Kainaz Sethna, its director remembers one where they created a huge mirror mosaic mandap in an infinity pool that was steeply inclined in depth. The pool was by the bay and water as a theme permeated all corners. They even crafted a stunning 20-foot Murano glass chandelier with flower drops to accentuate the reflections. Among their clients they count actor Aamir Khan (who hired them for his nephew Imran Khan wedding) and interestingly, the Belgian royal family.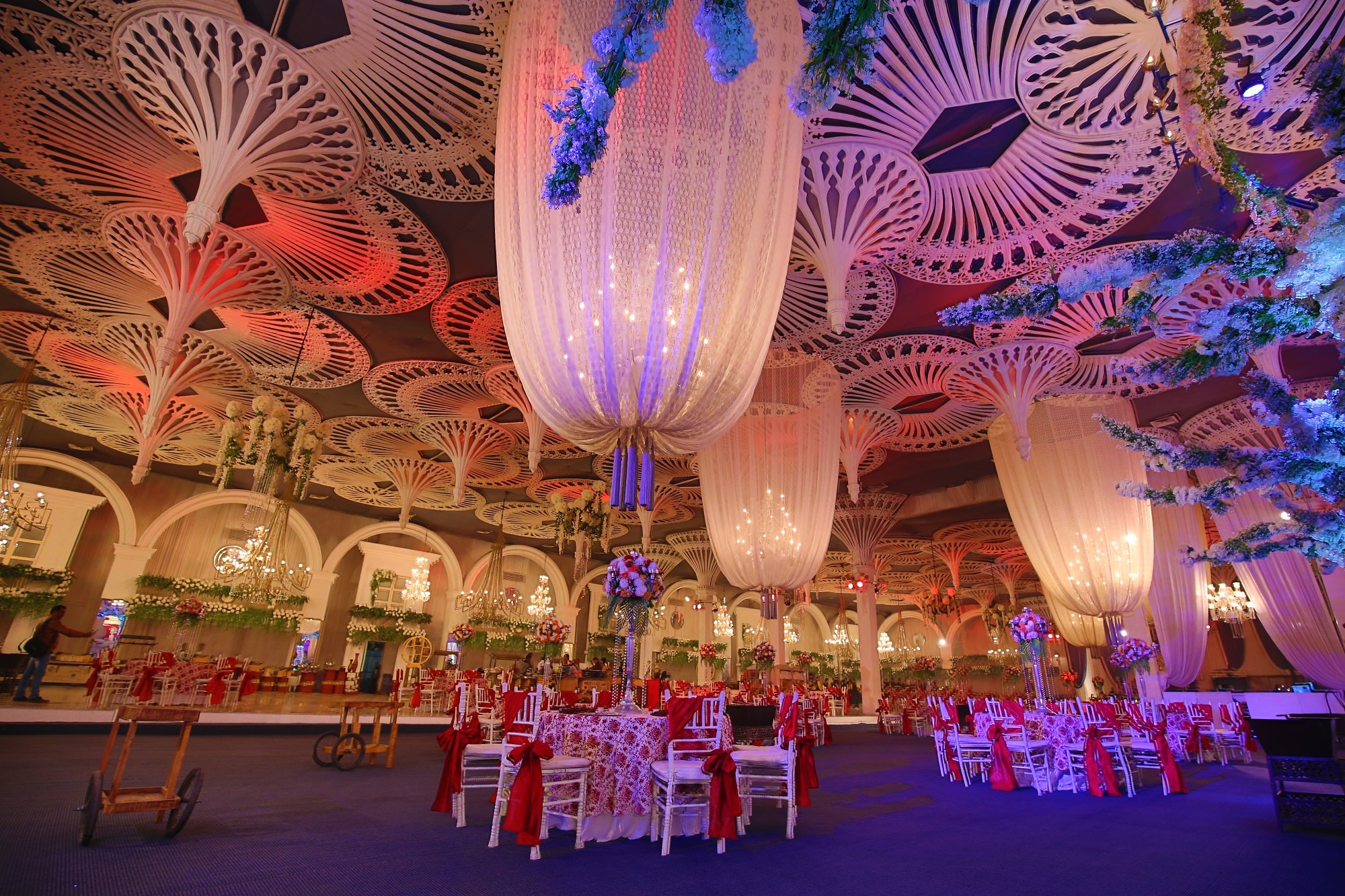 Clearly, the Indian wedding market is not just humungous, but also offers immense opportunities to those looking at getting their act together and bringing in some amount of professionalism into the business.
(Deepali Nandwani is a journalist who keeps a close watch on the world of luxury.)