Walmart has bought 77% stake in homegrown Flipkart for $16 billion.
This includes $2 billion in equity infusion that the e-commerce giant will require for its operations.
This is one of the largest foreign direct investments (FDI) into India as well as one of the largest mergers and acquisitions in the country.
So, how big is Flipkart?
Well, its bigger than all the major offline retailers in India combined.
That's saying something for a company which is around 10 years old.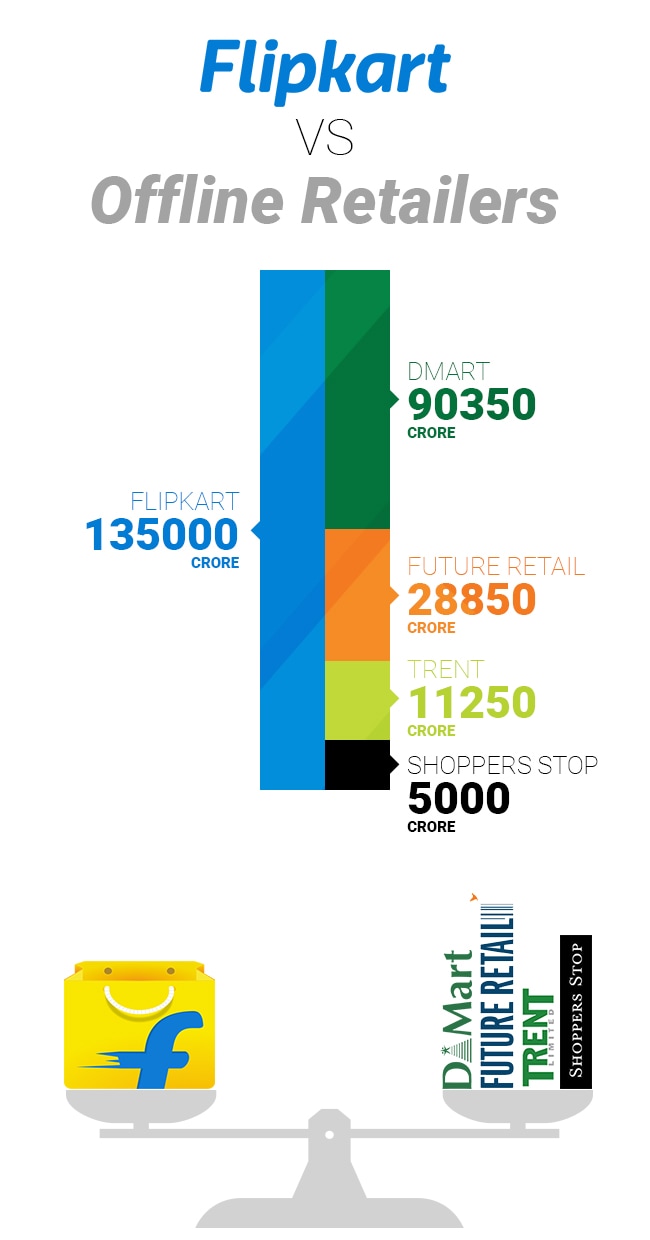 First Published: May 10, 2018 8:59 AM IST