Neville Noronha is the CEO of Avenue Supermarts, operator of retail chain D-Mart. Noronha, 43, was handpicked by D-Mart founder Radhakishan Damani to steer the hypermarket chain. In a rare and exclusive interview to CNBC-TV18, Noronha said the company is not looking aggressively to expand the stores in new states. On D-Mart's philosophy, he said the ethos, the principles, the values of the business hasn't changed since the very beginning. "We don't want it to be changed," Noronha said. On entering the ecommerce sector, Noronha said they are just feeling their feet in the ecommerce ecosystem. "Ecommerce is our limitation," he said.
Edited Excerpts:
How does it feel to be at the helm of a company which is loved by customers, respected by vendors, feared by competitors and adored by investors?
We are humbled by the response from our customers. I feel really privileged that our customers like us the way we are and appreciate what we are doing for them. It's a big responsibility to retain that trust.
As far as our vendors are concerned, we probably need them more than they need us.
On competition, there is more mutual admiration rather than fear. The brick and mortar retail market allows that. It is large, extremely large. The best part is that the opportunity is available for the small, medium and large entrepreneur in equal measure. Look around your neighbourhood shopping streets. Commerce is thriving.
'Adoring Investors' as a topic is very new to me. All I understand is that we must run the business keeping in mind interests of all stake holders, investors obviously being an important part of that stakeholder community.
What are the most important lessons you've learnt from Damani that have helped you shape D-Mart the way it has been?
Well, the answer will get too long. However, I would like to call out three distinct qualities that have had a lasting impact on D-Mart and me in particular.
A) Patience: This has been reinforced in all aspects of the business. It's quite a contradiction to our day to day operations. This business doesn't tolerate patience in a lot of things. Things have to get done with a lot of swift speed. But in a lot of other things patience is a virtue that is quite powerful.
He has been instrumental in guiding and directing all of us from that perspective in the formative years. Damani ran the entire merchandising and buying himself. Over time we built a small team under him. But he single-handedly built the concept of D-Mart. The idea and vision of D-Mart is his.
We all came along and brought scale to that idea through the right people, processes and technology. He was quite convinced that his vision about the model was resilient and unique. He would always say, "you guys just need to scale this up but carefully, no shortcuts". He only looked after Buying and Merchandising, for the rest, the principle was 'hands off - eyes on' and extremely high amounts of patience. We could build what we built because of this.
B) Word is stronger than a contract document is another of his strong dictums. A lot of his past knowledge and experience in the investing business has been imbibed into D-Mart in its formative years. He would always remind us "it takes years and decades to build reputation and very little time and effort to squander it all." A lot of what we do is based on this principle.
C) Silence if disagreement on a point. This one is the most powerful. In the initial days, when I would make a point that he disagreed on, he would pause and reflect. He would almost never object. Over time I would realise that his active participation in an idea meant his complete agreement while unenthusiastic reverts meant he didn't agree. But he never prevented us from executing it.
This is one virtue of his that I personally cherish. It has allowed all of us to build a culture of empowerment across the firm yet bear a huge sense of responsibility to not lose trust and confidence bestowed upon us.
Since the time you've joined, to now, what have been the key changes to the D-Mart philosophy and what has remained the same?
The ethos, the principles, the values of the business hasn't changed since the very beginning. We don't want it to be changed.
Everything else changes from time to time, it has to change with changing business environment. This business keeps you on the edge all the time.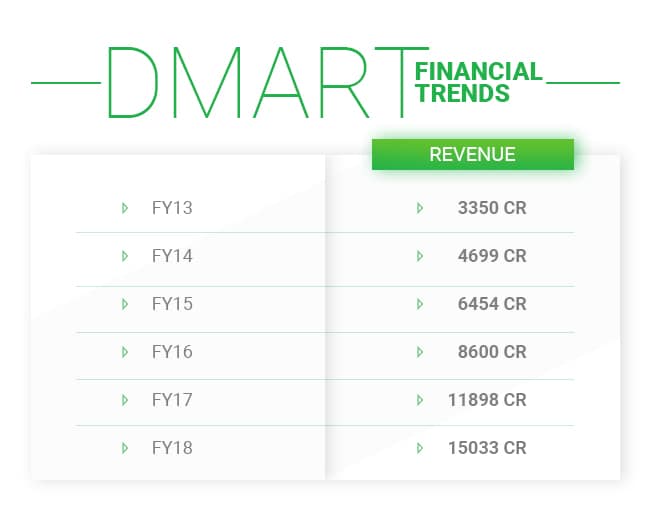 Suffice to say, the cluster-based approach is such, that the opening of a D-Mart store in a new geography is a signal of many more to come there?
Let's put it this way, that it's a bet that can turn sour too… Hence we will never get extremely aggressive in our store expansion in new states. It's a far more measured approach as compared to our existing markets.
What are the merits and demerits of owning a store vs leasing it, how does it impact your RoCE? What's the goal to change it and by when?
Owning is far more risky. But we like to do it more because we understand that space. However, leasing looks lucrative now and it also allows us to accelerate our growth. We hope to increase it. But we can't have a target here. Irrespective of own or lease, the viability is of paramount importance.
What's the vision with reference to D-Mart Ready and what are the growth triggers for it? How has the initial response been? How many outlets are currently operational and how do the financials stack up?
Too early to comment. It's a pilot. We are here just to feel our feet in the ecommerce ecosystem, try and figure out what's going on. Ecommerce is our limitation. We know very little here. We are trying to understand this.
Your thoughts on the growth of Modern Trade in India? What size do you foresee it to be in the next 3, 5 and 10 years vs now and how big do you see D-Mart's role in that to be?
Indian Retail as an opportunity is phenomenal. It is unique in terms of three things constantly working and intersecting with each other. A) Large populations and phenomenal urbanisation/agglomeration towards large cities. B) A deep, vibrant and well entrenched entrepreneurial spirit among Indian traders. C) A strong affinity towards MRP understanding even among the least literate masses of the country.
All of this actually sets up an ecosystem for offering the best products at best value. India will probably see more value retailers than the rest of the world.
Warren Buffett's quote after selling stake in Walmart in 2017: "I think retail is too tough for me. I think that Amazon in particular is an entity that's gonna have everybody in their sites. And they've got delighted customers. And it's extraordinary what they've accomplished." Your thoughts on this from India's perspective?
Hard to answer that. Only thing I would say is that Asian retailers understand the risk of ecommerce and will act much earlier and far better than the western world brick and mortar retailers.
Another risk for a Retail organisation is that their strategy, pricing, product placement etc are all out in the open for competitors to see by just walking into a store. What makes D-Mart different and difficult to clone? Is Business-Model cloning a serious risk?
The beauty of the current opportunity is that it's so large. Everybody has an opportunity. When I read about Walmart, Costco, Zara, Aldi, Ikea, about how they began and how they built the business, it gives every new entrepreneur an idea of what it takes to build a good business for the long term. A business that can survive, endure and expand.
There is only one Zara, or one Uniqlo, or one Walmart or one Costco. The unique character is quite visible when you visit the store, isn't it, inspite of the ability to copy. And that is what I find very fascinating…. Nonetheless, size and scale of industry size does create opportunities to clone, however, it will be a poor copy.
Retail is detail, retail is speed and retail is a particular entrepreneur's original thinking. You mix it together and you get a moat, clones will find it hard to catch up.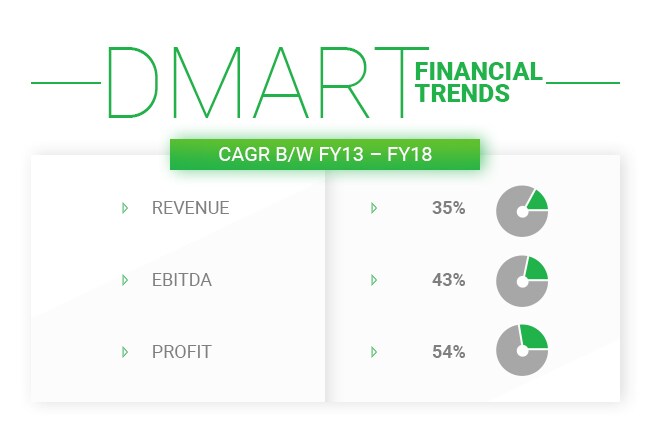 What is it that a competitor has to do, to get you worried? Has the scale, size, aggression and ambition of competitors to dethrone you been successful in any geography and/or category?
I keep mentioning this. The opportunity is too large for retail in India. Nothing of that sort has happened in any of our markets. In most countries, some of the largest brick and mortar retailer do not control dominant share of the retail market and there are tens, hundreds and thousands of brick and mortar retailers operating. That brings colour, excitement, differentiation and numerous choices to consumers.
Digital marketplace is another issue all together. I don't understand much there. Only thing I observe is that most countries can't even afford to have two large digital marketplace players, whether it is merchandise, social, food delivery or taxi rides. The winner takes all as an idea is something that is worth thinking. D-Mart would love to have many equal sized, or multiple larger sized retail companies operating alongside. No fun in a race for anybody if you are the only one running.
The perception of D-Mart is that of a conservative organisation, which is solely focused on low cost to offer the lowest price to the consumer. Tell us a little about the D-Mart's back-end usage of Modern methods such as data-analytics, consumer profiling and scientific tools to optimise business?
We are a young team, following time tested values, mindful of waste and creating careers and purpose for employees who are ready to work hard and go beyond. If that means being conservative, we love being conservative.
We don't have a loyalty programme and hence can't do consumer profiling. Everything in D-Mart is available at the same price to all customers irrespective of the quantities bought. Even in the ecommerce business, we keep very limited information. We are trying to create a fresh narrative by keeping minimal data. We hope that will resonate well with all. Businesses can be built with such minimal data points also.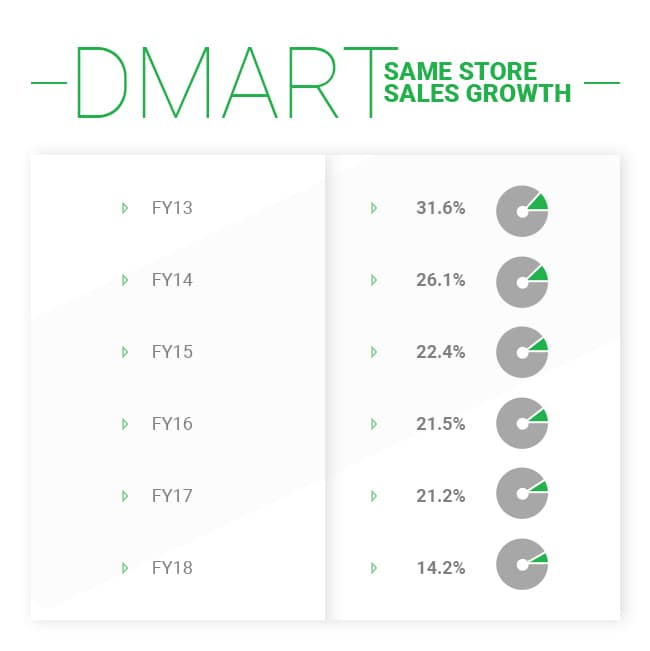 Analysts, investors, stock market watchers have ambitious targets for a decade and beyond for D-Mart; do their valuation rationales and projections differ from D-Mart's internal goals?
We have always maintained a stand that judge us based on our past performance. The future is dynamic and ever changing and we don't give any projections. We have also stressed that future growth cannot be in line with past growth trends due to the base effect. As absolute revenues become larger, growth rates cannot be the same in a linear growth industry like retail.
Do you ever feel burdened by the weight of market expectations? How do you maintain composure even when the market cap is 1 lakh crore?
I always imagine as if we are not listed. We focus on the business and our people, like before.
At Walmart, frugality is attributed to this theory - "Every dollar that Walmart spends foolishly, comes right out of our customers' pockets. Every time we save them a dollar, that puts us one more step ahead of the competition." D-Mart bears an eerie resemblance to Walmart's philosophy. As a company, what according to you is foolish expenditure and where will you be spending your next dollar?
It's a continuous process. Can't pin point anything in particular. I would say, this is more culture than anything else. It's a way of life. It's quite Darwinian. People who don't agree don't stay and people who do align and stay, they make the core stronger and stronger with time.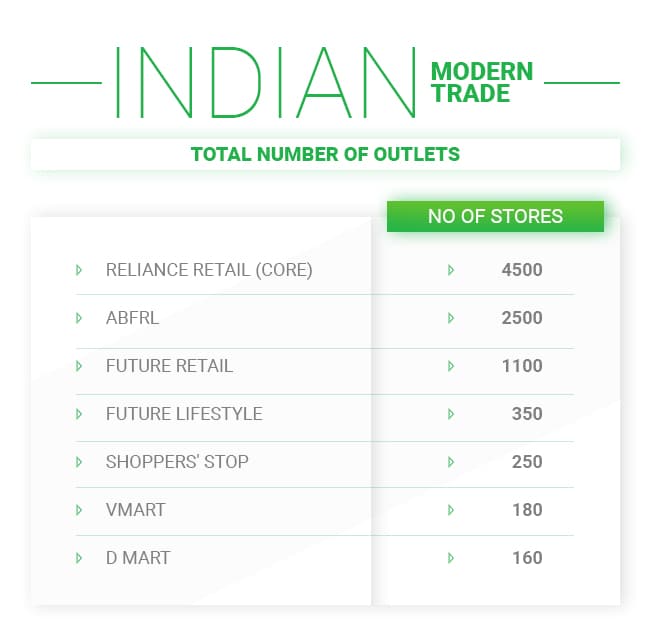 What are the threats/risks you foresee that could impede the super growth trajectory of your company? How are you tackling the threats you anticipate tomorrow, today?
Firstly, there is no compulsion to do super growth. We will grow at the pace we think suits us. As far as threats are concerned, which business doesn't have threats of obsolescence? Digital, big data, machine learning, artificial intelligence, automation are interesting topics.
They are very disruptive to incumbents. All I can say is that business life cycle are shortening, significantly shortening and hence one has to have an eye on the ball all the time. Today's world needs a different kind of leadership. We should not forget what our core competence is and stay the course and at the same time shouldn't ignore the water heating around oneself. It's easier said than understood. We struggle with it all the time, but acknowledging it, is half job done. We are working on the other half.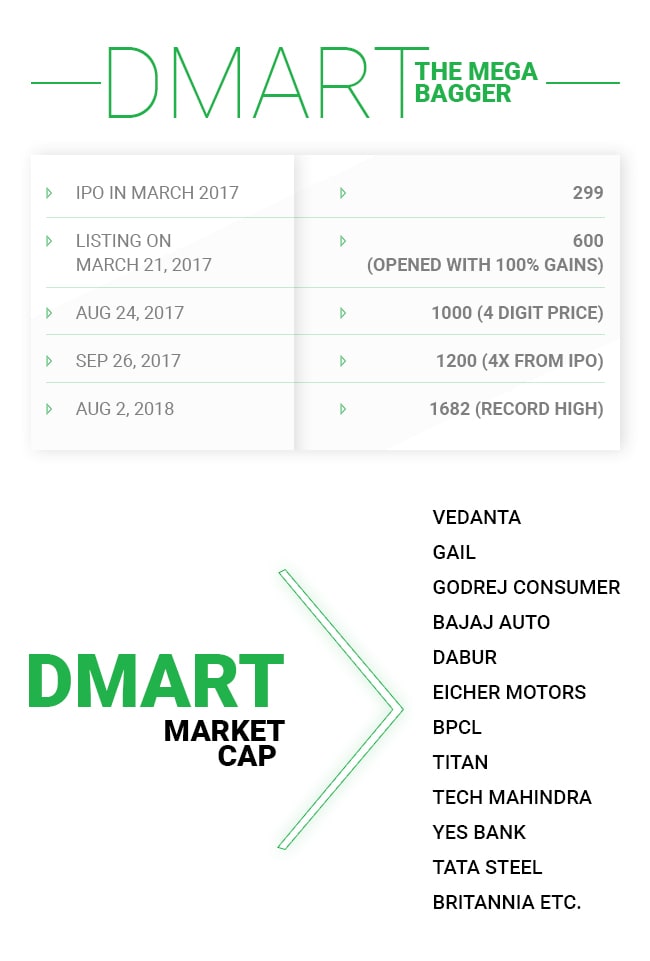 What are the books that have inspired Neville; what would you recommend aspiring entrepreneurs/professionals read?
That's a trick question. One must keep reading. I've never had favourites. Every good book has something new to say. I keep meeting interesting and varied people and ask them the current book they are reading and I try to read on as diverse topics as possible. You never know what book's what idea may connect and give one eureka moment or multiple aha moments. I like to read anything interesting.
One thing that fascinates me all the time post this digital revolution is that I can subscribe to that Ted talk or that periodical or that book from the comfort of my home or car so easily. It feels magical.
What are your aspirations as an individual? What's the legacy that you would like to leave behind at D-Mart, whenever you wish to call it a day? What does personal wealth mean to you?
I will answer that after 15-20 years. First, allow us to build something meaningful. There is so much to do in this country. The journey has just begun.
First Published: Oct 26, 2018 6:22 PM IST