Life rarely has the chutzpah of an Aaron Sorkin script. The American writer is renowned for TV show The West Wing, which takes us breathtakingly into the White House, and The Social Network to witness the birth of Facebook, no less. Think crisp dialogues, lots of energy. There are higher chances we feel part of an untidy comedy of errors in the vein of a Priyadarshan film like Hera Pheri than Sorkin's worlds. Everything seems connected bizarrely.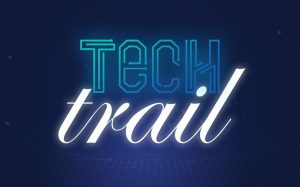 The latest drama of a live demonstration in London to hack electronic voting machines (EVM) that are used in India evoked a lovely fleeting moment from Sorkin's Steve Jobs biopic, though it also had the trappings of a Priyadarshan plot.
Just to be clear: this is what played out.
On Monday, there was an EVM hackathon in London, where a 'cyber expert' cast aspersions on the Election Commission of India (ECI). Syed Shuja, the cyber expert, came on a Skype call apparently from the United States. He claimed to know how the 2014 general election had been rigged, which he elaborated. If that wasn't enough to stir a drama, cameras sighted Indian National Congress leader Kapil Sibal at the event. The organiser said he was one of many political invitees.
The ECI, which will oversee a national election later this year, swung into action. It is taking legal action against Shuja, who falsely claimed to be a former employee of Electronics Corporation of India (ECIL). Bharat Electronics (BEL) and ECIL are the only manufacturers of EVMs used in India.
This isn't the first time EVMs have been questioned, and won't be the last. It is a tempting proposition to prove that the voting machine can be tampered. But really what can we verify the findings against? In 2017, allegations of rigging surfaced after the Bharatiya Janata Party (BJP) stormed to an election win in Uttar Pradesh. Around the time, I met a number of sceptics. There were theories abound, but little to verify against. BEL employees point to the ECI, which is a client. ECI, a constitutional authority, has the last word every time.
However, a source who has a technology background, who had worked closely with BEL, told me that the criticisms levelled against EVMs in India have been based on research and arguments from the west. In those countries, EVMs are computer-based with online connectivity. The EVMs in India are not comparable to the types used in other countries, he added.
The electronic voting machine has two units: a control unit (CU) and balloting unit (BU). A cable connects the balloting unit, where we cast our vote, with the control unit. The CU can be operated only by a presiding officer at the booth. It has display panels that can inform him or her of errors, such as if the balloting unit button is jammed 'LE' (link error), 'CE' (candidate error), 'ME' (memory error) and so on, according to an ECI manual for electoral officials.
Such display features required dynamic coding between the ballot unit and control unit, installation of a real time clock, the display system, date and time stamping of every key-pressing action in the EVM. This allows the official at a booth to help a voter use the EVM if he has difficulties, without knowing the voter's choice or influencing it.
The ECI had detailed the credibility of EVMs in a note dated 6th March 2017. It cited a technical evaluation committee in 2006, which had ruled out that that coded signals by wireless and Bluetooth can "temper" (sic) the CU. The control unit "accepts only specially encrypted and dynamically coded data" from the balloting unit, the ECI stated. The CU "does not have high frequency receiver and data decoder." The EVMs are not on a network like in the west, my source said.
Here is my question: how many voters in India know, or understand the importance of all this? So how do we trust this machine, whose proper functioning will decide who rules us? And that's when I was reminded of that old devil, Steve Jobs, in the era of IBM's big machine! Bear with me.
Demystify the Machine
The EVMs have been used in general and bye elections to Parliamentary and Assembly constituency since November 1998. In the 2004 general elections, for the first time, EVMs were used across all polling stations in India. In effect, it has been used in three national elections, and state elections in the period. This still makes it a recent phenomenon in our country. It is just a machine each voter encounters perhaps twice in five years if he/she casts a vote in state and general elections!
In the Aaron Sorkin story directed by Danny Boyle in the 2015 film, a young Steve Jobs wants the Macintosh computer to say 'Hello' to an audience of Apple followers. This seems easy-peasy today when you ask Alexa or Google to say 'hello' to the audience. But back in 1984, Jobs' intent was to bring the 'personal' into computers. It was hard to pull off, but essential. Most buyers in the US were averse to buying computers for personal use. And PCs were not error-free. Computer was the territory of IBM, which made large mainframe systems.
As late as 2005, even IBM employees in India with an idea logged into a portal. If the idea got approved, they would be given a machine to carry out their project. "We were doing that and, suddenly, we started having asset management issues because it was difficult to track the machine—we didn't get the code or machine back," an IBMer once told me. This was the physical model, as opposed to the cloud model.
"We would ship the machine to the desk of independent developers. They would have a project machine, on which they would be doing their development work with excess computing capacity to develop features based on any idea they had, which could have been converted into a product," he explained. Of course, cloud computing service providers AWS, Azure, Google—eventually even IBM—have changed this for programmers.
But to cut back to Jobs in 1984, he took it upon himself to make the Apple II friendlier for people to trust a personal computer (PC) enough to buy it for use at home. In India, the Election Commission of India needs to evangelise the concept enough for voters to trust it. Proactive steps could even increase voter turnout, if the EVM becomes friendlier. On the flip side, repeated allegations of tampering and glitches can affect public faith among voters. The ECI has become prone to becoming the last word after every allegation.
Involve Coders
Earlier this week, the ECI held a voter awareness workshop for radio jockeys who can inform listeners in the run-up to the grand Lok Sabha elections. It laid emphasis on the EVM VVPAT (voter verifiable paper audit trail), a paper slip that is generated bearing the name and symbol of the candidate a voter has selected on the balloting unit (BU). In case of a dispute, the paper slip can be counted to verify the result. For this, a printer is attached to the BU. But is there a more proactive way to build public trust?
Ask Priyank Kharge, a second-generation Congress party politician in Karnataka. A Member of the Legislative Assembly, aged 40, he was the information technology minister of the state until last year. (He is now the state's social welfare minister.) In January 2018, he wrote to the ECI with a proposal to host an EVM challenge in Bengaluru and test the machines. His idea was to host the scientific community—R&D institutes, startups and tinkerers—to test 10 EVMs provided by the ECI.
The idea didn't have the usual trappings of a witch-hunt, but one of curiosity and scientific temper. It made me wonder if the EVM design—for India—is absolute. Currently, a select group of engineers in BEL and ECIL develop the software in-house, independently from each other. Will the ECI listen to a technology ecosystem that can identify flaws, even newer ways in which voters can respond to a machine?
The ECI had organised a hackathon in New Delhi, but opened it as a challenge to political parties to find flaws in the machine. "Tell me, which researcher, technocrat or programmer would like to come for a hackathon as part of a political party," Kharge told me yesterday at Vikasa Soudha, located beside the majestic Vidhana Soudha, Karnataka's legislative assembly.
Chances are the ECI's faith in the machine will only get strengthened, even if questioned, if India's technology community talks about it after participating. In 2009, it did this as a reaction to Supreme Court petitions and activists' claims. This time, get independent coders and research institutes to find flaws in the machine.
Metaphorically, it's time the electronic voting machine said 'hello'—not just see us voters as visitors twice every five years.
PS: Don't miss the film Newton to understand election duty from an officer's perspective.
Tech Trail is a column that delves on technology in the Indian realm. Kunal Talgeri is a freelance journalist in Bengaluru. The views in this column are those of the author.