The ongoing Lok Sabha elections are in home stretch with the seventh and final phase of polling for the remaining 59 seats scheduled for Sunday. With six phases of the elections over, the political fate of more than 7,000 candidates is now locked inside the electronic voting machines.
Before we get to know who wins the Game of Thrones on May 23, here are some key facts and numbers from the first six phases of voting.
Criminal background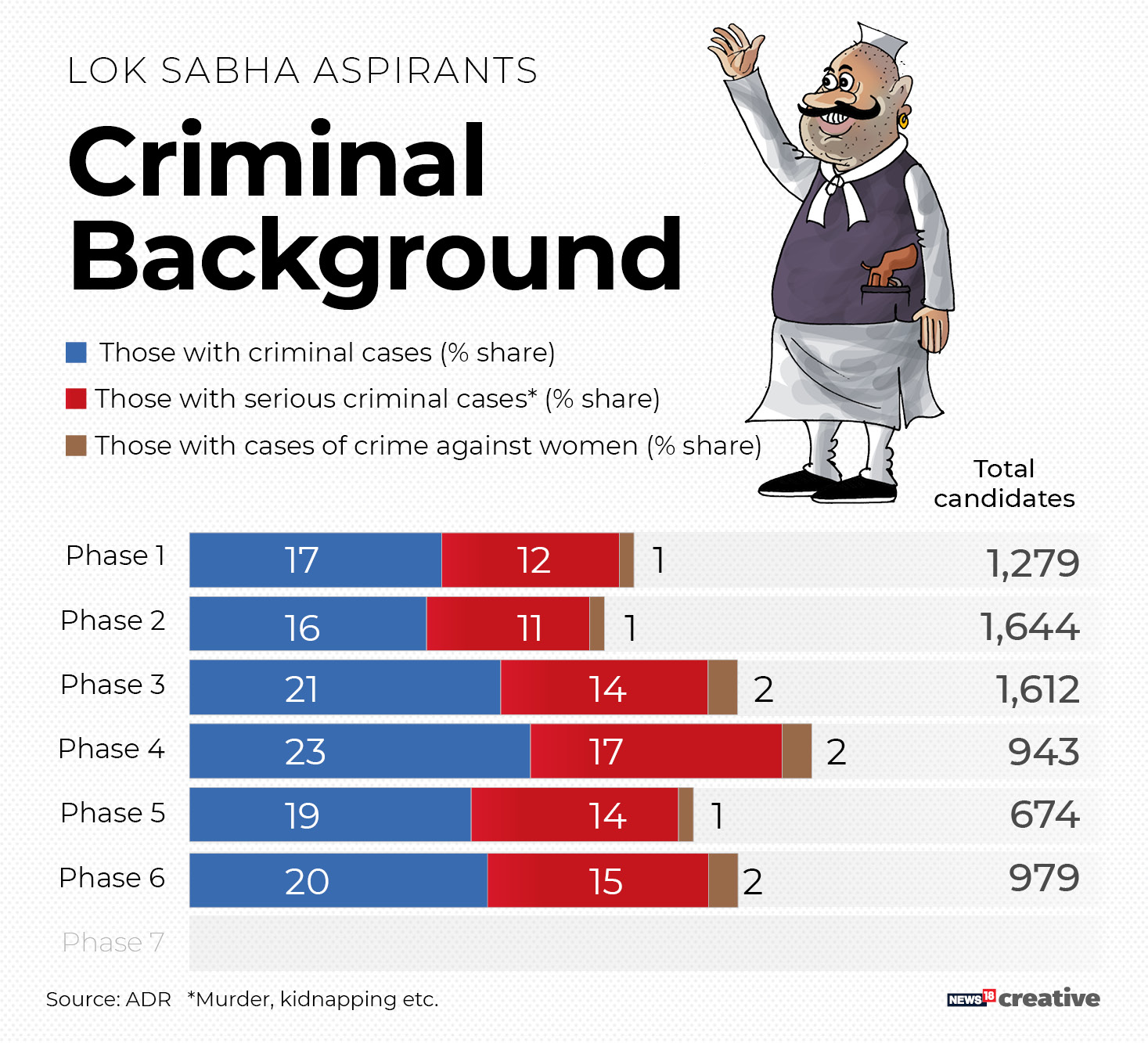 A total of 7,131 candidates contested in the first six phases of the general elections with the fourth and third phases witnessing the maximum percentage of candidates with criminal background. The fourth phase saw the highest number of candidates with criminal background. Around 42 percent of the 943 candidates in the fourth phase had criminal cases lodged against them. This phase saw elections in key states of Bihar, Maharashtra, Rajasthan, Uttar Pradesh and West Bengal.
The second phase saw the lowest number candidates with criminal cases, with 28 percent out of a total of 1,644 Lok Sabha aspirants. The second phase saw voting in major states of Assam, Bihar, Chhattisgarh, Karnataka, Maharashtra, UP, West Bengal and all seats in Tamil Nadu.
Fourth and third phases also saw the highest percentage of candidates, 17 and 14 percent, respectively, contesting with serious criminal cases against them.
Financial background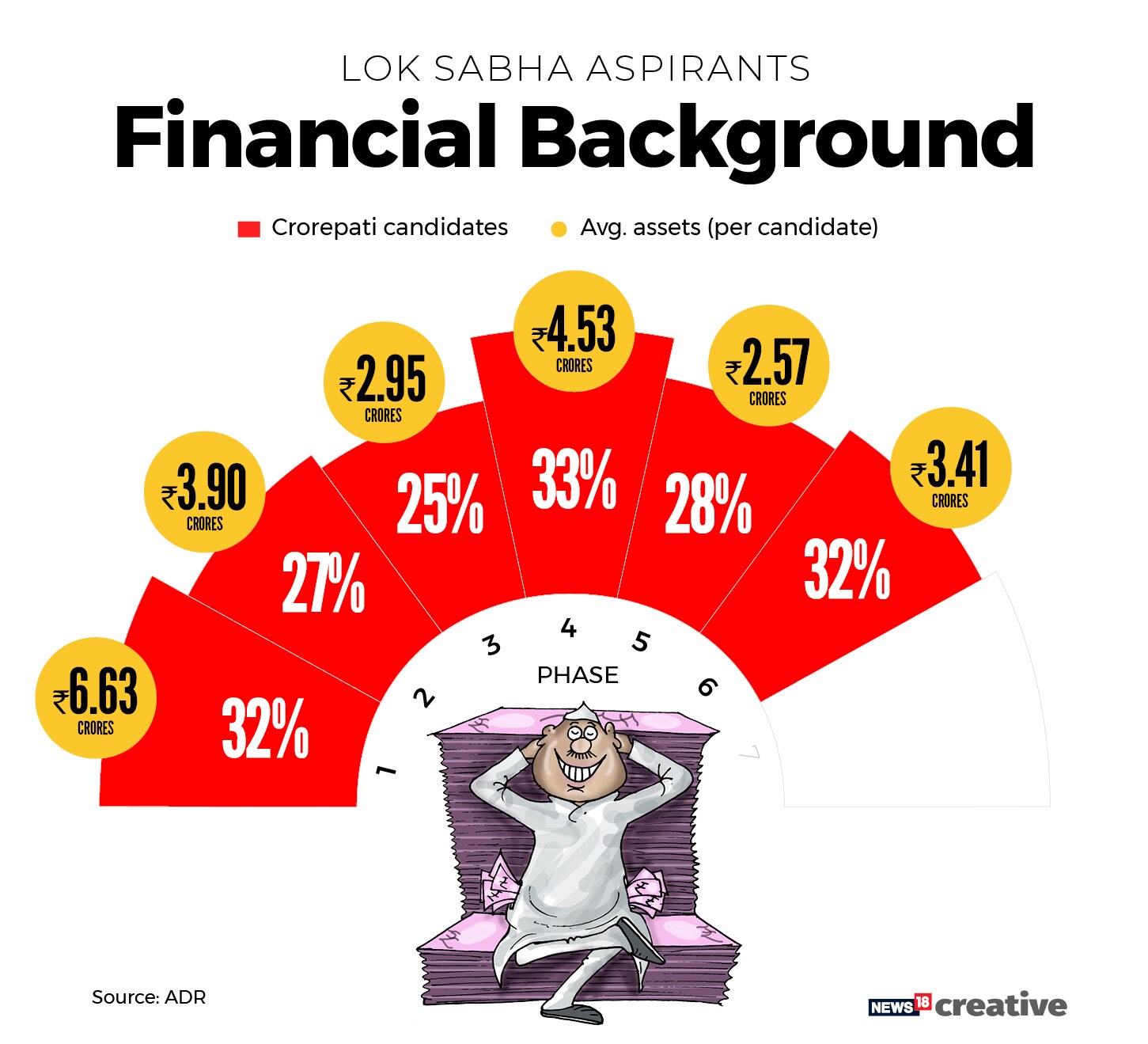 The highest number of rich candidates contested in the fourth phase of the general elections at 33 percent, with an average asset of Rs 4.53 crores per candidate. Both the first and sixth phases had the second highest number of crorepati candidates at 32 percent.
The first phase had the richest crorepati candidates, with an average wealth of Rs 6.63 crore per candidate, contesting in the entire exercise so far. While the fifth phase of polling saw the lowest wealth at Rs 2.57 crores worth of average assets per candidate.
Men versus women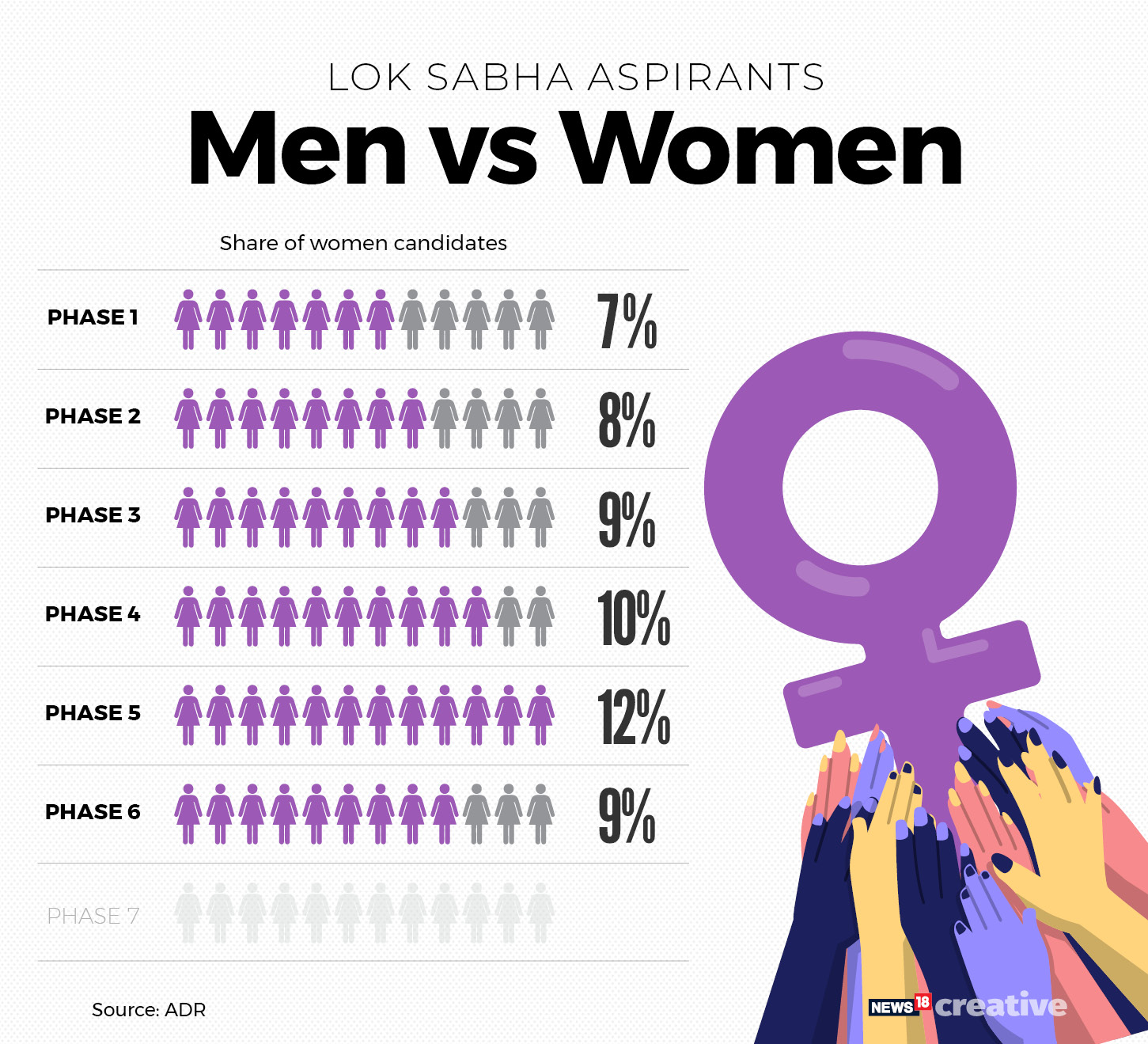 The highest number of women candidates contested in the fifth phase at 12 percent, while the first phase saw the lowest number of women Lok Sabha aspirants at a measly 7 percent.