After having succeeded in business, hi-tech, medicine and education, Indian-Americans are turning to the final frontier of political engagement in their adopted country.
November 6 may be just another ordinary day for most people around the world but for Americans it's make or break day – the day millions of US citizens go to the polls to vote. The Midterm Elections are all the buzz in America – in the course of less than a week will be decided the future blueprint of the country. In Trumpian America, it's little surprise that immigrants and people of color, minorities, women, the LGBTQ community are all gearing up for bringing out the vote. Indian-Americans are also participating heavily.
This is the year that an unparalleled 100 Indian-Americans stood for public office and about 50 of them are in the running on Election Day. A record number of 12 Indian-Americans are running for Congressional seats (out of these, four are up for re-election) on November 6.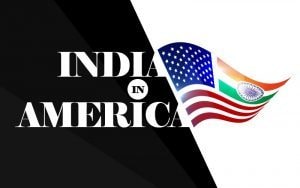 The Indian American Impact Fund, (IAIF) is a Washington-based political action committee involved in recruiting and supporting candidates to office with strategic guidance as well as help with fund raising. The group endorsed several candidates including Democrats Aftab Pureval U.S.House (OH-01), Sri Preston Kulkarni U.S.House (TX-22), Hiral Tipirneni U.S. House (AZ-08) Anita Malik U.S. House (AZ-06), Josh Kaul Attorney General (WI), Mujtabba Muhammed State Senate (NC-38) and Padma Kuppa State House (MI-41).
Gautam Raghavan, Executive Director of IAIF, is a first-generation immigrant himself and has served in the Obama Administration. In a freewheeling conversation he gave a birds-eye view of Indian-Americans in politics today.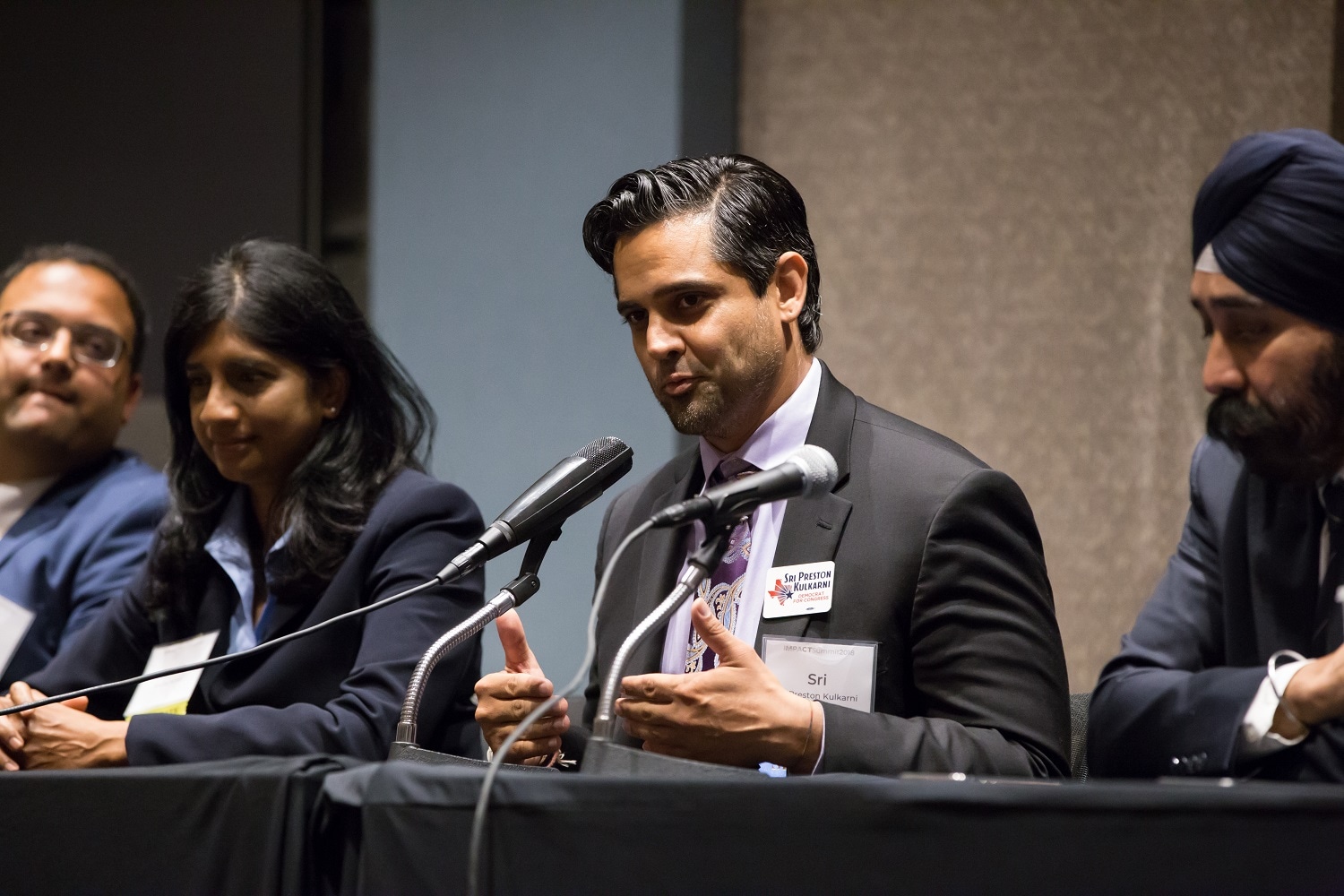 Sri Kulkarni, candidate for U.S. House (TX-22), speaks at Impact Summit, June 7, 2018 in Washington, D.C. with (L-R) Ram Villivalam, candidate for Illinois State Senate; Aruna Miller, former candidate for U.S. House (MD-06); and Ravi Bhalla, Mayor of Hoboken, NJ.
After having succeeded in business, hi-tech, medicine and education, Indian-Americans are turning to the final frontier of political engagement in their adopted country. In the old days, it was more about simply backing mainstream politicians, writing checks and photo opps with those friendly to an Indian agenda. It still tends to be that way to some extent, says Raghavan, but now Indian-Americans are trying to broaden the engagement and support their own candidates up and down the ticket, at all levels, building up a bench of leadership in the community.
While xenophobia and racism have always been dormant under the surface in America, he points out that since 2016 there has been a 45 percent rise in hate crimes, and for Indian-Americans the concern is the tone of the country where their children and grandchildren are growing up: "I think a lot of these folks are concerned about not just where they came from but where their families are now."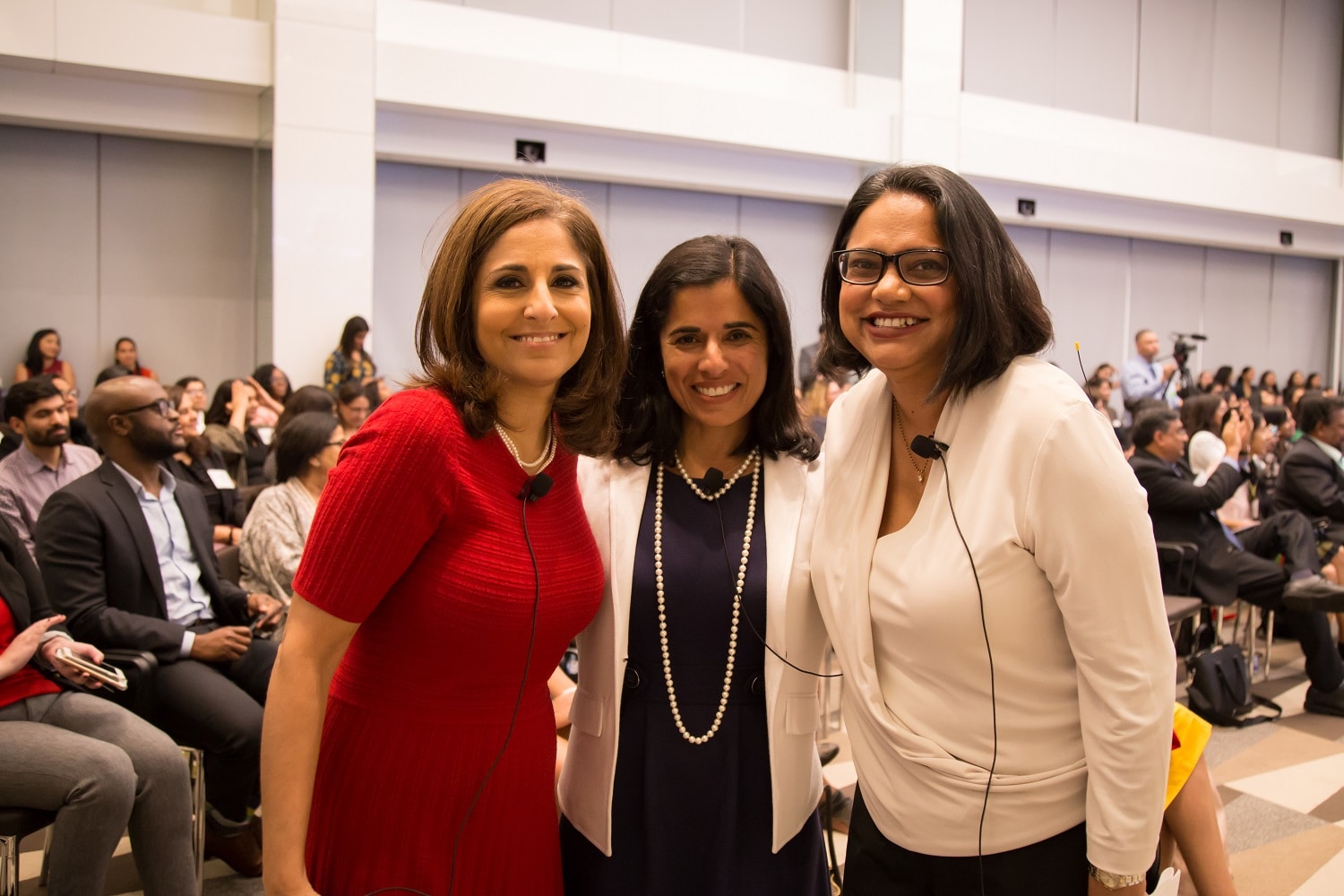 Neera Tanden, CEO of the Center for American Progress, Seema Nanda, CEO of the Democratic National Committee, and Mini Timmaraju, Board Member of Indian American Impact Project and former Women's Vote Director for Hillary for America.
While Indians are a mere one percent of the US population, the fast-growing community has strength beyond its numbers. As Raghavan points out, in specific districts, Indian-Americans, South Asian Americans and Asian-Americans could be the margin that could tilt elections one way or the other. Indian-American voters can also wield power through their donations to certain candidates, contingent on their supporting the issues important to them.
Indian-Americans may be small in numbers but they do make for quality leadership. For the first time there are not only a record number of candidates but Indian-Americans are also heading some major political and policy organizations, even national organizations. In a historic first, you have Seema Nanda as the first Indian-American to serve as CEO of the Democratic National Committee; Vanita Gupta is President and CEO of the Leadership Conference for Civil Rights; Neera Tanden is president of the American Center for Progress; and Nisha Biswal heads the US India Business Council.
Four Indian-Americans are in prime Congressional seats – Rep. Ro Khanna, D-Calif., Rep. Ami Bera, D-Calif., Rep. Raja Krishnamoorthi, D-Ill., and Rep. Pramila Jayapal, D-Wash. Kamala Harris is the high profile Senator from California and there are scores of Indian-Americans in public life. Says Raghavan: "We currently do not have any statewide elected officials, which is one of the places where we're really lacking. The only candidate who's up this year is Josh Kaul who's running for attorney general in Wisconsin and we are hopeful that he'll win."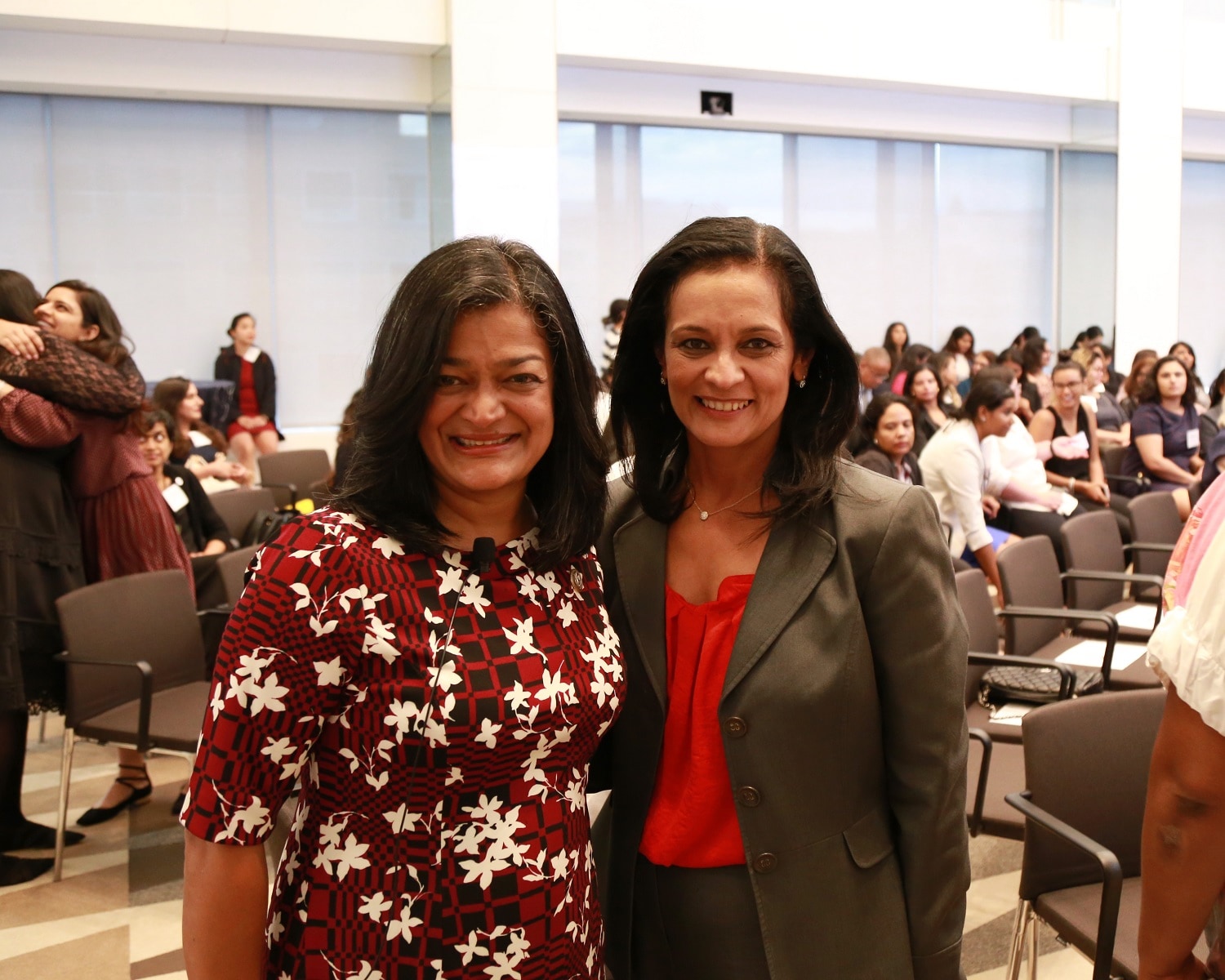 Congresswoman Pramila Jayapal (D-WA) with Councilwoman Sangeeta Doshi (Cherry Creek, NJ) at Women Who Impact, October 2, 2018 in Washington, D.C.
Interestingly women are also active as candidates and there are actually two Indian women who are running for Congress, both from Arizona – Hiral Tiperneni and Anita Malik. Observes Raghavan, "The number of women who are running for congressional or state office has been less than we would hope, but Indian-American women are actually running at a greater percentage at the state and local level, and if you take the aggregate number, are actually winning at a higher percentage. We do have some work to do to ensure that we have a greater parity and balance at the national level."
Indian-Americans are running for all sorts of posts which is the best way to build up a foundation for the political structure. "It's really about the passion to run for office, even on the part of people who immigrated to the country decades ago." He gives the example of Rupande Mehta who finally became a naturalized citizen just last year and immediately ran for public office in Morris County, New Jersey, "because she feels really moved to serve the country she is now a part of."
He points out that in 2017 at least 25 Indian-Americans ran and won their elections last November, a disproportionate amount being women and Sikh Americans because of what is at stake. He says, "We've seen racism and xenophobia before. It's just a little bit more explicit now. I think the bottom-line is it's a good thing that we have more integrated communities of color running for office at every level."
Asked about reading the tea leaves for November 6, Raghavan said, "I'm constantly optimistic about our candidates. We actually have the opportunity to double our ranks in Congress. That's a stretch goal, but I think we'll do pretty well. And I'm really excited to see what happens at the state and local level. We'll be potentially launching our first Indian American candidates in several states. I really feel that's where we have the most opportunity to start building a team of leadership for future years."
So even if the blue wave doesn't materialize, Gautam Raghavan feels Indian-Americans are in it for the long haul. "It's important to remember that elections are tough and most candidates for office, including our former president Barack Obama, lose their first election. It's rare that someone will win every election from the beginning. So even if we have candidates who lose, I hope they will run again and our job in 2019 will be to go out there and recruit and train more people to run for office in 2020."