Jul 13, 2018 09:21 PM IST |
Economy
Trump vows 'great' trade deal with UK, abruptly changing tack on May's Brexit plan
Fresh from sending NATO into crisis talks and ahead of a summit with Kremlin chief Vladimir Putin, Trump shocked Britain's political establishment when he criticised May's plans for ties with the European Union after Britain leaves in March.
"Once the Brexit process is concluded and perhaps the UK has left the EU, I don't know what they're going to do but whatever you do is OK with me, that's your decision," Trump said.
At the same location a week ago, May finally won agreement for her Brexit plans from her cabinet after two years of tortuous internal wrangling.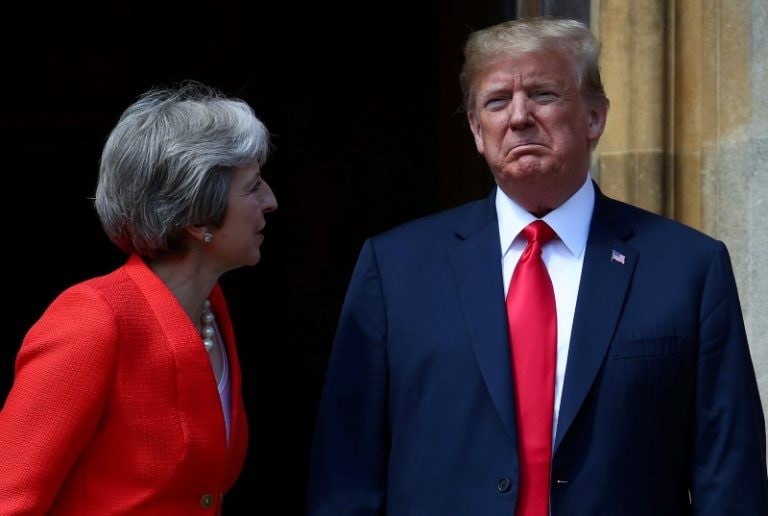 Published Date: Jul 13th, 2018 09:21 PM |
Updated Date: Jul 13, 2018 09:21 PM IST