Sachin Pilot of Congress triumphed over Yoonus Khan of BJP in Tonk in Rajasthan by 36,468 votes.
The win comes thanks to a widespread disquiet over farm distress and a lack of jobs for growing numbers of young people in the state.
Pilot received 83,058 votes, while Khan secured 46,590 votes, according to Election Commission data. Whereas, Mo Ali of Bahujan Samaj Party scored only 1,413 votes.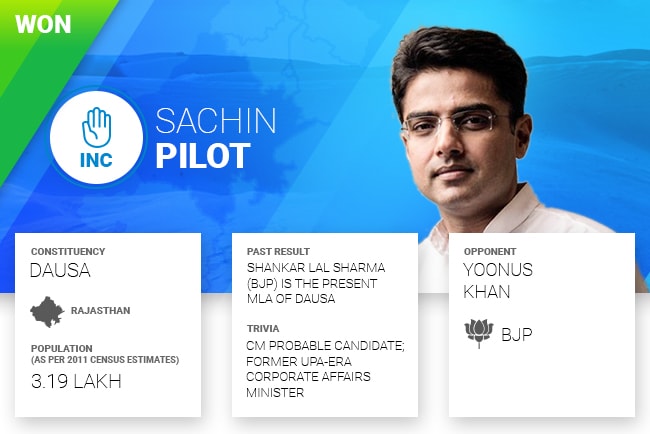 Voting in the constituency was held on December 7.
Pilot serves as the Congress party head in Rajasthan.
Rajasthan is one of the five states where elections were held between November 20 and December 7.
These polls are seen as a bellwether of the 2019 general elections.
Meanwhile, the BSE Sensex closed with a gain of 190 points, at 35,150 points and the NSE Nifty closed with a gain of 60 points, at 10,549 points.