Rajasthan and Telangana will go to the polls on Friday in a high-stakes battle, the results of which along with those in three other states can be a pointer to which way the wind is blowing ahead of next year's general elections.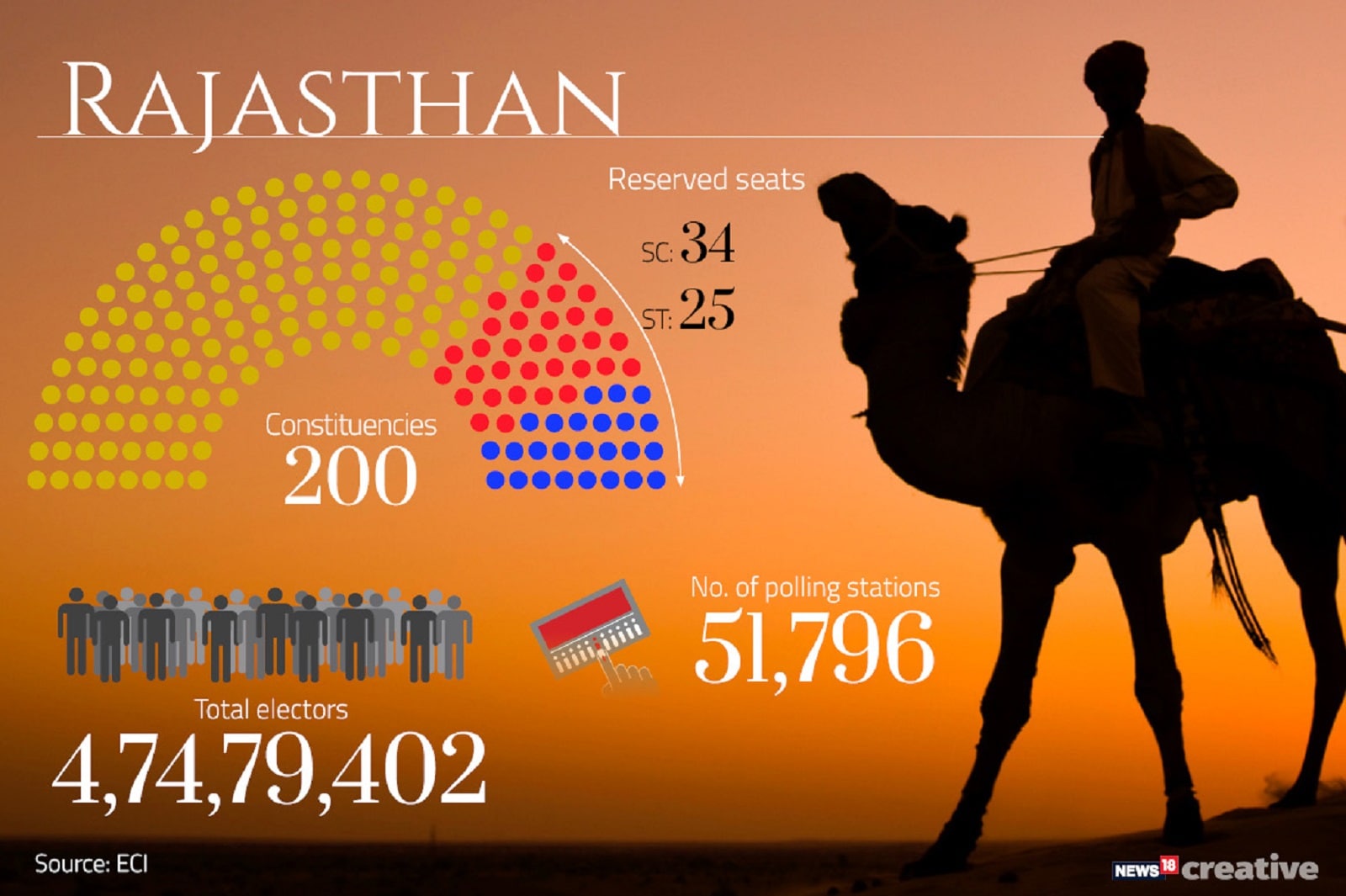 The BJP and the Congress are locked in a tough fight in Rajasthan, which has not voted the same party to power for more than one term in the last 20 years, while in Telangana the ruling TRS is facing a resurgent Congress-led People's Front in its bid for a second term.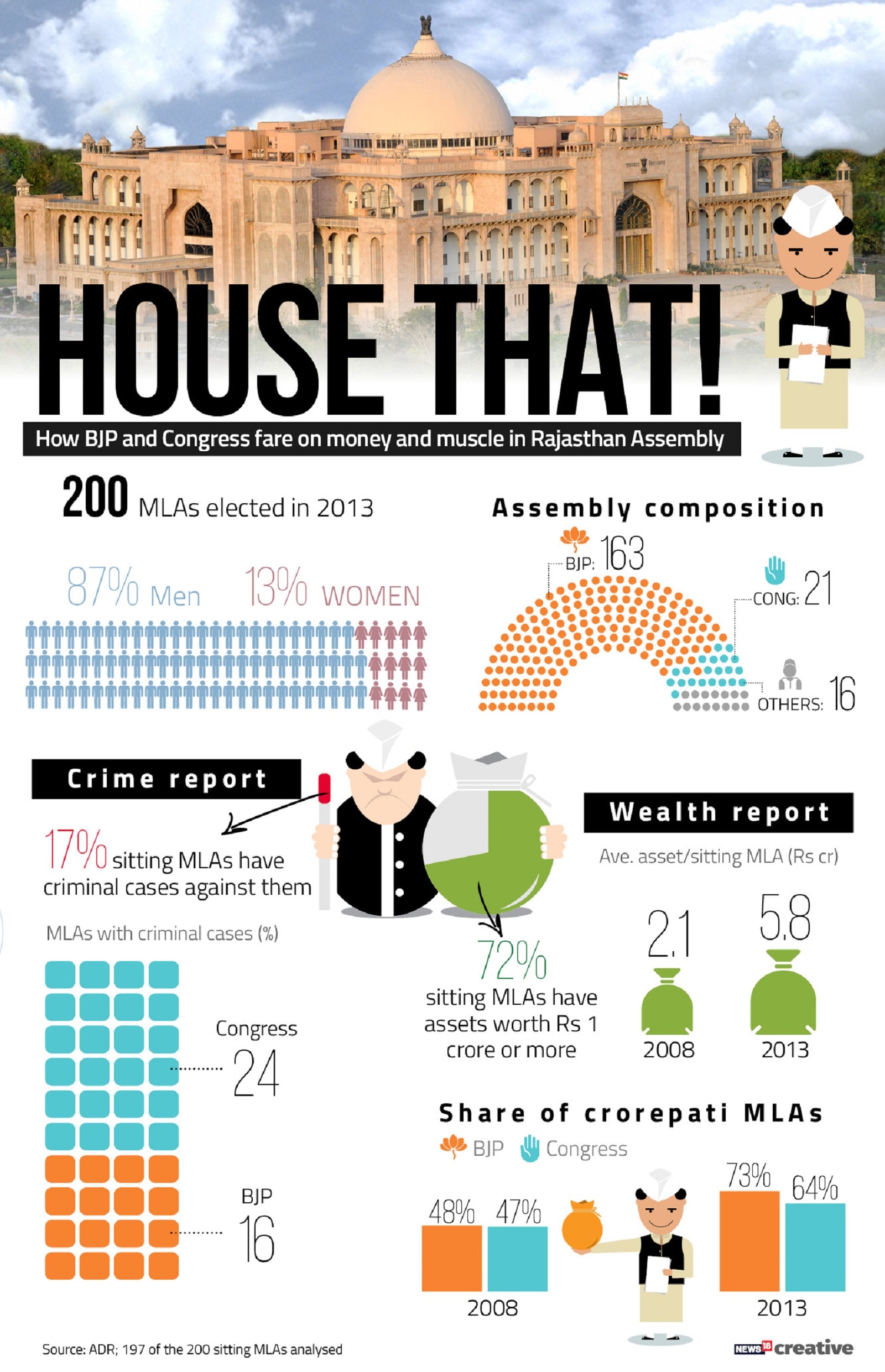 The contest is largely bipolar between the BJP and Congress for the 200-member Rajasthan Assembly but is expected to be triangular, especially in some seats, for the 119-member Telangana assembly where the Congress has tied up with unlikely rival TDP, CPI and Telangana Jana Samithi (TJS), a new party floated by M. Kodandaram, who was once Chief Minister K. Chandrasekhar Rao's friend in the Telangana movement.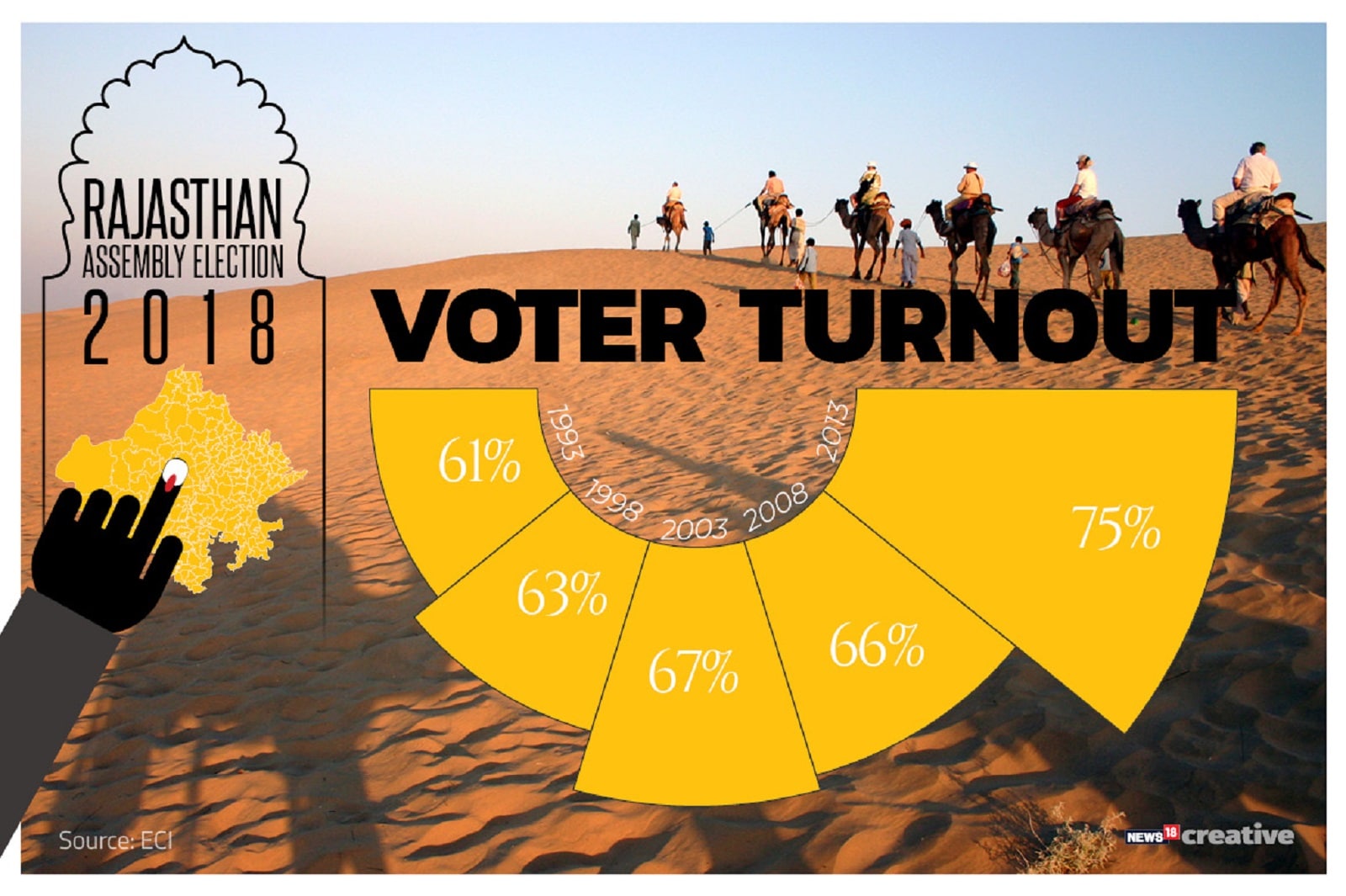 The campaign in both the states has been bitter with personalized attacks by leaders of various parties.
In Rajasthan, the BJP is fighting anti-incumbency to retain power.
While over 4.74 crore people are eligible to vote in Rajasthan, there are over 2.80 crore voters in Telangana.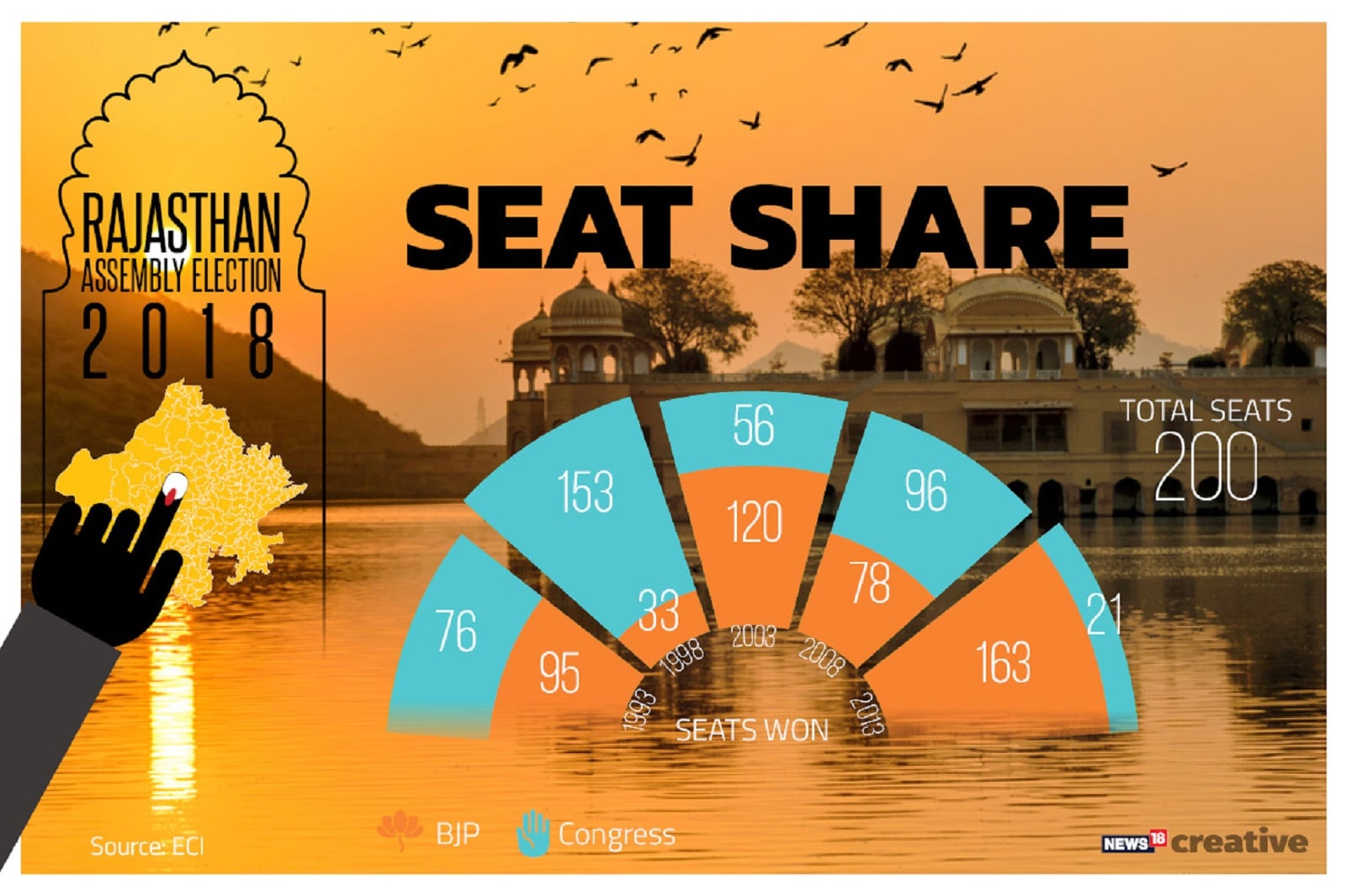 The voting will start at 7 a.m. in Telangana and at 8 a.m. in Rajasthan and VVPATs (voter verifiable paper audit trail) will be used in all the constituencies. Voters will also have NOTA (none of the above) option.
Tight security has been made in both the states and the results will be declared on December 11 along with those of Chhattisgarh, Madhya Pradesh and Mizoram.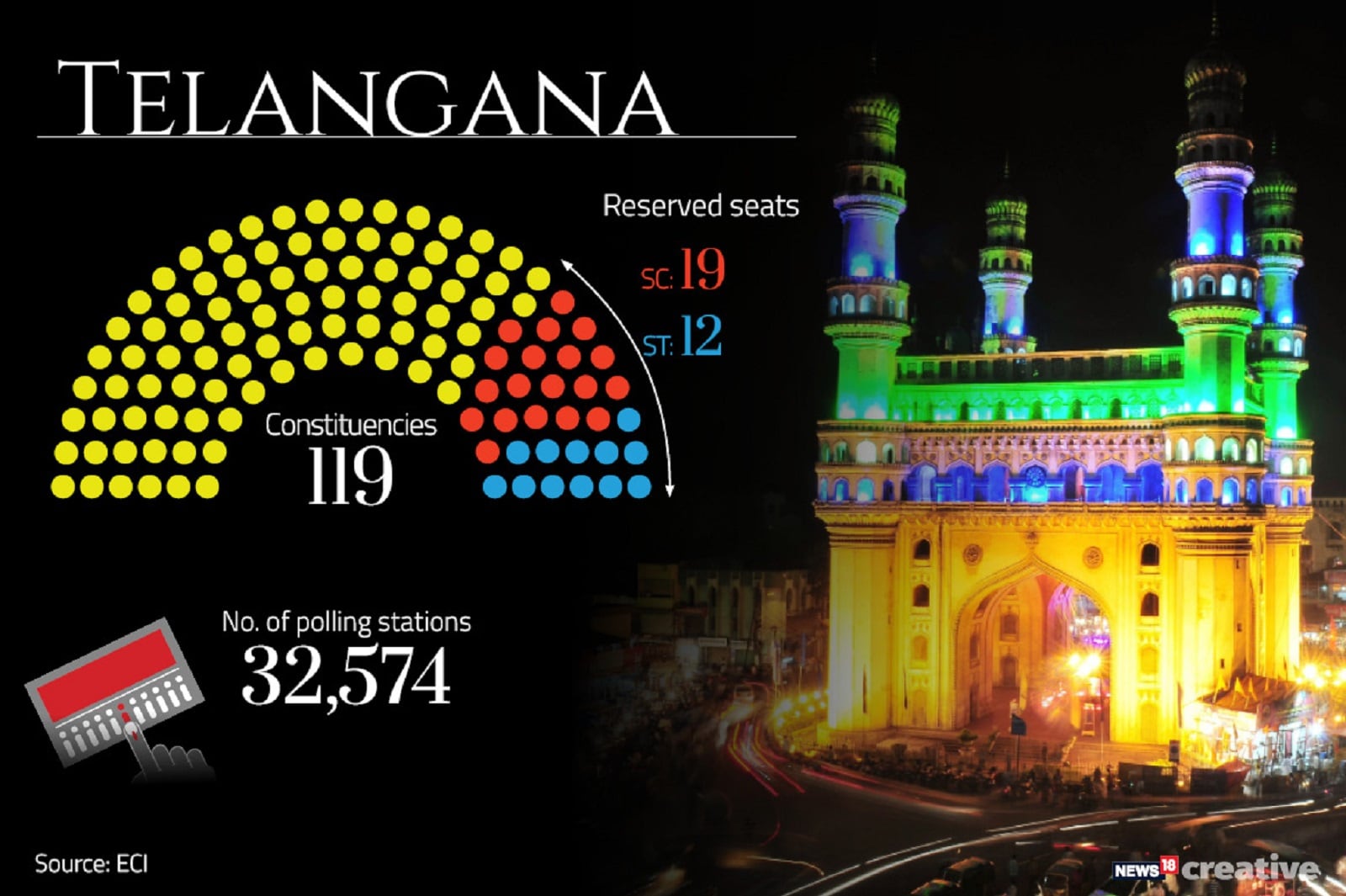 Telangana has 51,796 polling stations, an increase of 14.25 per cent over the previous election in 2013.
In Telangana, the political fortunes of 1,821 candidates will be decided in 119 constituencies in the first election after Telangana was formed.
Election authorities have made elaborate arrangements for a smooth conduct of the polling process in 32,815 polling stations.
According to Telangana's Chief Electoral Officer Rajat Kumar, polling will be held from 7 a.m. to 5 p.m. in 106 constituencies while in 13 Left Wing Extremism affected constituencies polling will conclude at 4 p.m.
As the Communist Party of India-Maoist has given a call for boycott of elections, the police heightened vigil in areas bordering Chhattisgarh and Maharashtra.
The TRS government Dissolved the Assembly about eight months ahead of schedule in the hope of taking the opposition parties by surprise but the Congress threw a surprise by coming up with an alliance in a bid to oust the ruling party.
(With IANS inputs)