Narendra Modi dares opposition to bring back Article 370 in Kashmir
Updated : October 13, 2019 04:06 PM IST
Prime Minister Narendra Modi on Sunday challenged the country's opposition parties to bring back the Article 370 and Article 35A for Jammu and Kashmir.
He dared the opposition that if they had courage to include in their election manifestos, in the October 21 Maharashtra polls and also in future elections, that they would revert to Article 370, and reverse the BJP government's historic decision of August 5.
Taking a swipe at the opposition parties and their leaders for mouthing what he termed as 'the same language as a neighbouring country (Pakistan)', he said "there seems to be a great coordination between them".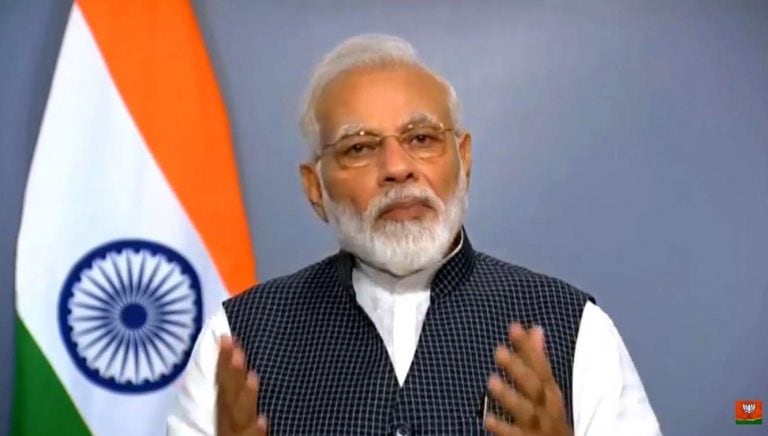 Published : October 13, 2019 04:06 PM IST