The Mizo National Front (MNF) returned to power in Mizoram after 10 years on Tuesday, capturing 26 seats in the 40-member assembly by defeating the Congress in its last bastion in the northeast.
According to media reports, rebel-turned-politician Zoramthanga is likely to be the next chief minister of Mizoram. Zoramthanga has been chief minister of Mizoram twice. He was a former underground leader and a close aide of the legendary MNF leader Laldenga.
With 5 seats, Congress has now lost power in all the seven states in the northeast. In the 2013 elections, the Congress had won 34 seats, while MNF got five seats and the Mizoram People's Conference bagged one seat.
The Bharatiya Janata Party (BJP) opened its account in the largely-Christian dominated state as party candidate and former minister Buddha Dhan Chakma won from the  Chakma-dominated Tuichawng seat in south Mizoram's Lawngtlai district.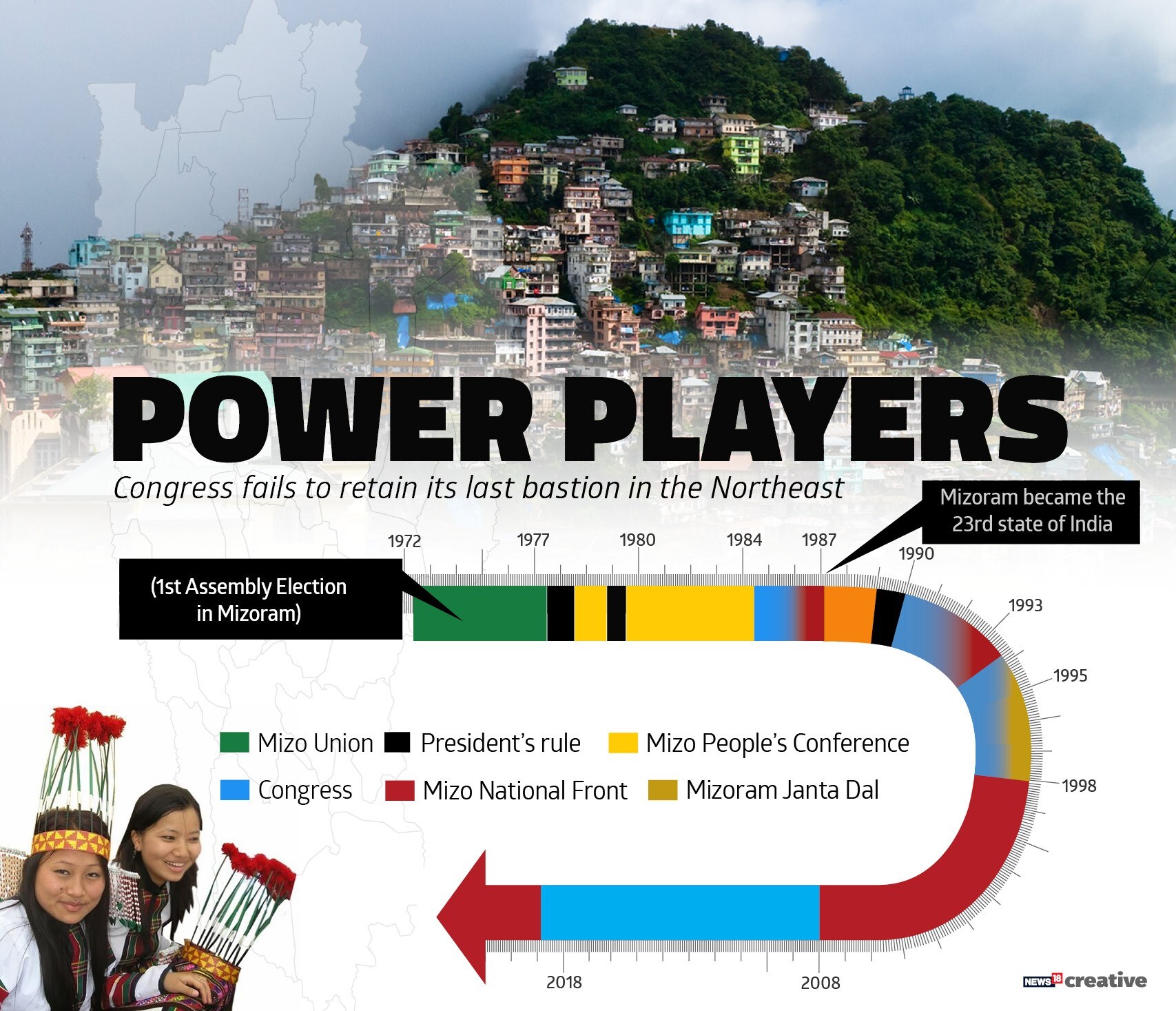 Chief Minister Lal Thanhawla
submitted his resignation to the governor Kummanam Rajasekharan after suffering defeat from both the seats he contested, including his home turf Serchip. He also lost from Champai South constituency.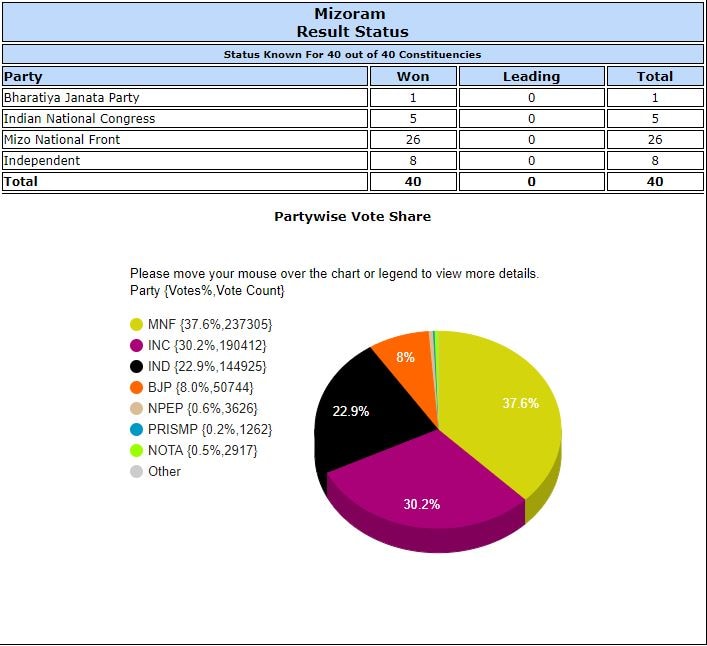 The MNF bagged 37.6 percent votes as against 30.2 percent secured by the Congress. The BJP, which fielded 39 candidates, secured eight percent votes.
Further, Zoramthanga was unanimously elected leader of MNF legislature party at a meeting of the newly-elected party MLAs in Aizawl, an MNF statement said.
Zoramthanga will meet governor today at 6:00 pm to stake claim to form the government in the state. Tawnluia was elected deputy leader of the MNF legislature party and Lalruatkima its secretary.
The Congress and the MNF have ruled Mizoram since 1987. No party in the state has so far been able to form government thrice in a row since 1987 when Mizoram became a full-fledged state.
The Congress and the MNF fielded 40 candidates each, while the BJP contested in 39 seats. The ZPM, an alliance formed by two political parties and four groups, contested in 35 seats.