The Bharatiya Janata Party (BJP) has cornered more than 50 percent of the vote share in 10 major states in the Lok Sabha elections, indicating the scale of Prime Minister Narendra Modi's grip on the national politics.
The BJP-led National Democratic Alliance (NDA) is leading in 345 seats while the saffron party on its own has established a lead in 292 constituencies. If the trends hold, the BJP will improve on its 282-seat tally from 2014 and the NDA will also better its 336-seat tally from five years ago.
The BJP's vote share in 2014 was 31.3 percent and the party is likely to improve on that statistic as well, having garnered more than 50 percent of vote share in 10 states.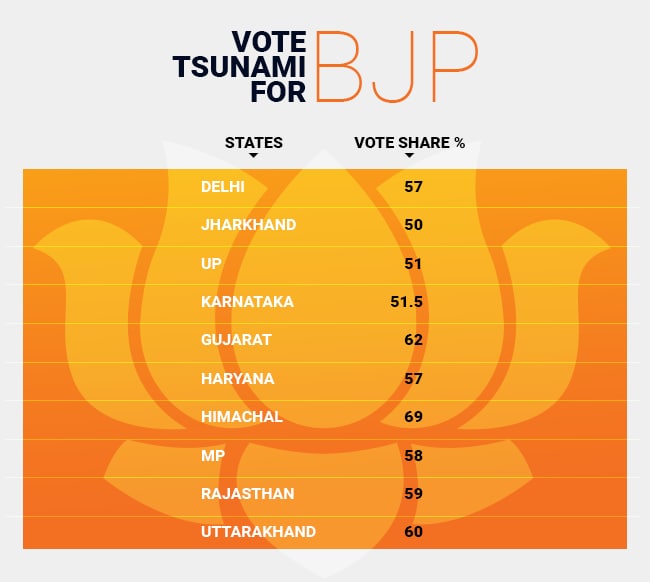 Source: ECI
Himachal Pradesh has seen the biggest saffron wave in the country with PM Modi's party cornering more than two-thirds vote share. The clean sweep of seats in Uttarakhand and Rajasthan looks set to be repeated with the BJP garnering 60 and 59 percent seats, respectively in the two states.
The BJP also appears on course to sweep all seven seats in the national capital Delhi.