Lok Sabha 2019 elections: BJP corners more than 50% vote share in 10 states, on course for landslide win
Updated : December 31, 2019 13:42:34 IST
The Bharatiya Janata Party (BJP) has cornered more than 50 percent of the vote share in 10 major states in the Lok Sabha elections.
The BJP-led National Democratic Alliance (NDA) is leading in 345 seats while the saffron party on its own has established a lead in 290 constituencies.
Himachal Pradesh has seen the biggest saffron wave in the country with PM Modi's party cornering more than two-third vote share.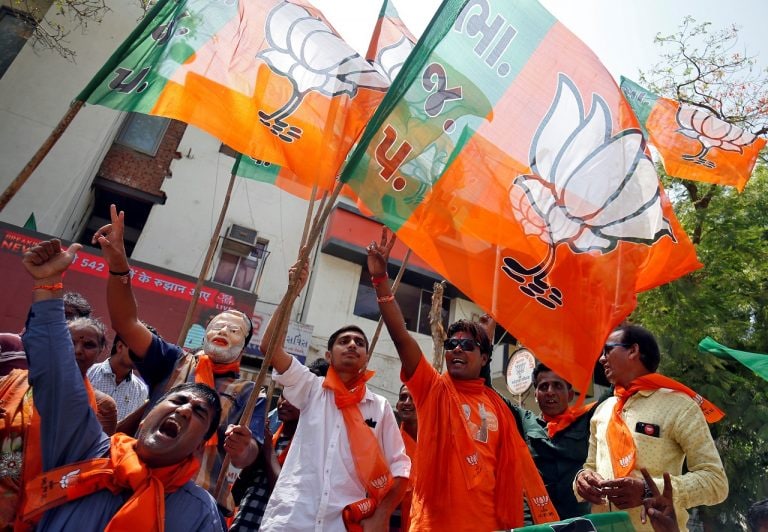 Published : May 23, 2019 12:24 PM IST