Congress president Rahul Gandhi has conceded defeat in Amethi. Gandhi lost the pocket borough of the Gandhi family by 55,120 votes to Bharatiya Janata Party's Smriti Irani.
In a press conference after the drubbing in Lok Sabha elections 2019, Congress president congratulated Irani on her victory in Amethi and said, "I want Smriti Irani to take care of the people of Amethi with love."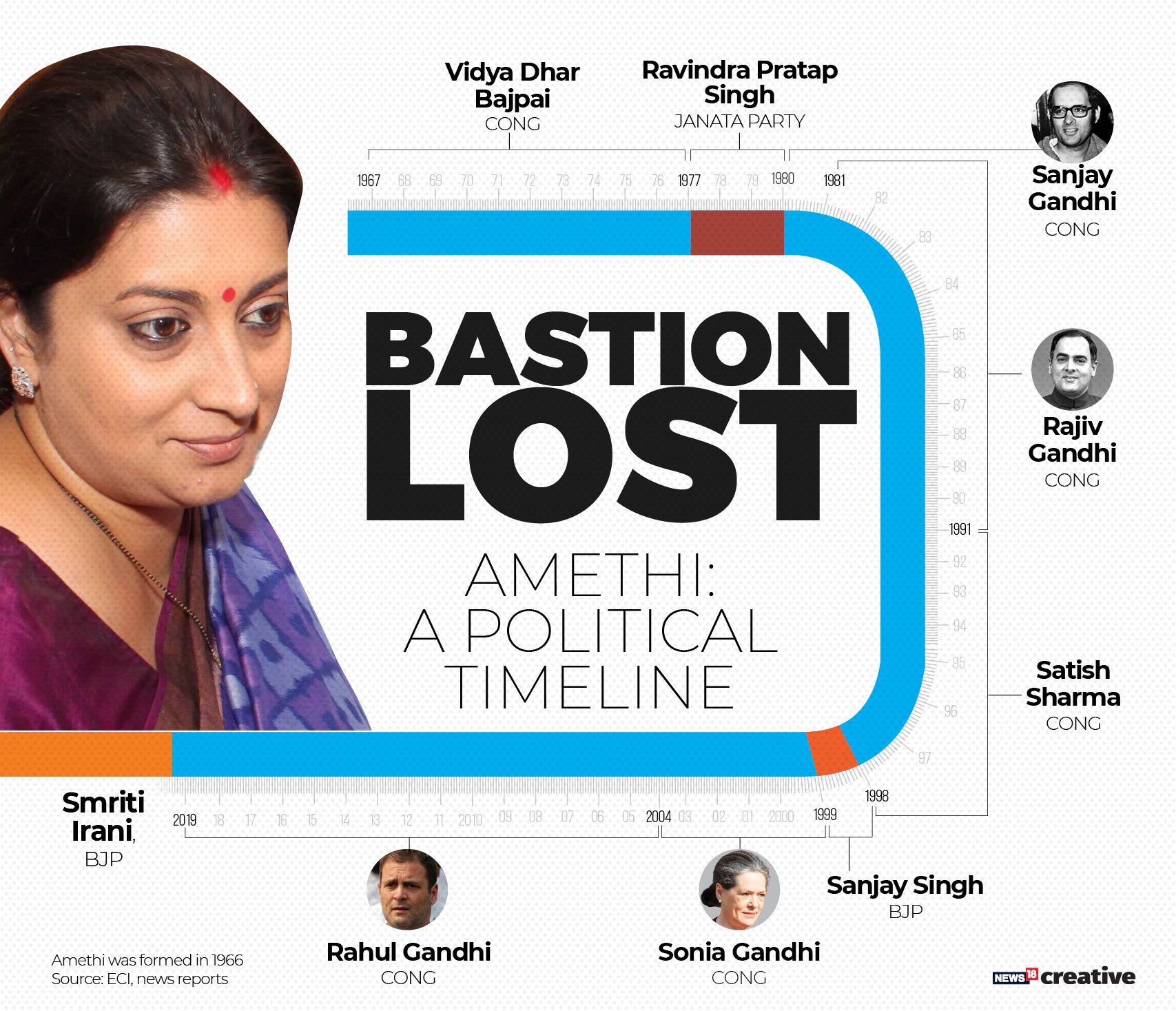 This is one of the biggest upsets of the elections given that Amethi has been a pocket borough of the Gandhi family. Gandhi, of course, can take consolation that he won in Kerala's Wayanad where he is leading by a comfortable margin.
In what looked like a tug-of-war game in Indian politics, the Congress president was trailing with 43.86 percent of votes
in the UP seat
, while
Irani was leading by 49.71 percent votes.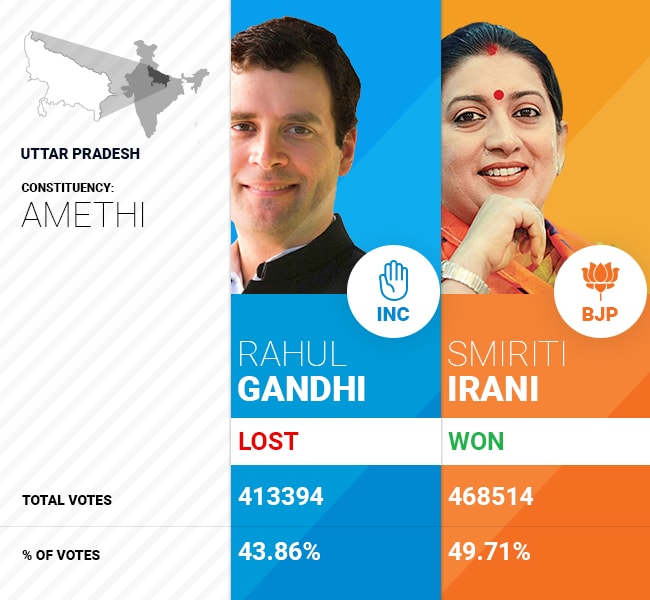 The constituency
went to polls
in the fifth phase of the 17th Lok Sabha elections on May 6.
The constituency has so far been represented by four members of the Gandhi family. Sanjay Gandhi, Rajiv Gandhi, Sonia Gandhi and Rahul have represented the constituency in the Lok Sabha since 1971 except for a brief period between 1998-1999, when the seat was won by Sanjay Singh of the Bharatiya Janata Party.
At 03.17 PM, the Sensex shed 399.52 points or 1.02 percent at 38,710.69, while, the Nifty50 was down 106.70 points, or 0.91 percent at 11,631.20.
Catch all the Lok Sabha election live updates here.