In the run-up to the 2019
Lok Sabha elections
, funding to political parties through the newest instrument of political funding, electoral bonds, has seen a sharp uptick.
Sources told CNBC-TV18 that political parties raised Rs 350 crore through
electoral bonds
in January, nearly doubling the Rs 184 crore raised through the November 2018 tranche. This is the second-highest amount raised through electoral bonds since October 2018, when funds worth Rs 401 crore were raised right before state assembly elections in five states.
The number of bonds issued through this tranche, however, was higher than the October tranche, with 937 bonds being issued compared to 733 in October.
What's more, 99 percent of the funds raised came from high-denomination bonds of Rs 10 lakh and Rs 1 crore, signaling that the lion's share of funding through the instrument is being done by corporates.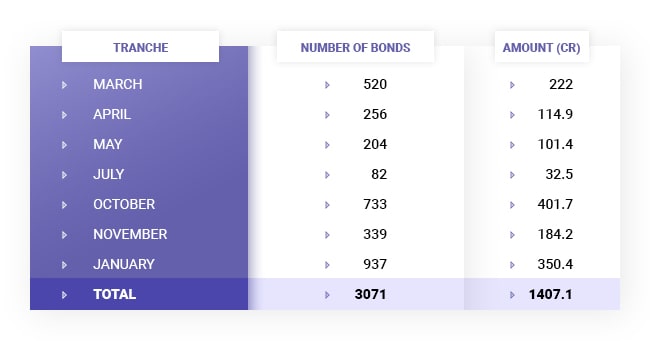 The anonymous nature of the bonds means that the party-wise distribution of these bonds cannot be ascertained until political parties file their income tax returns at the end of the financial year.
Electoral bonds have seen a mixed response since they were first launched in March 2018. While the first tranche saw Rs 222 crore rupees being raised, the fourth tranche of bonds issued in July last year saw very few takers and only Rs 32 crore being raised.
With at least one more tranche of bonds expected to be launched before the 2019 Lok sabha elections, political analysts are confident that the next tranche of bonds will see the highest response. To date, over Rs 1400-crore worth of bonds have been issued in 7 tranches.