Congress leader Jyotiraditya Scindia along with Union Home Minister Amit Shah met Prime Minister Narendra Modi at his residence 7 Lok Kalyan Marg here on Tuesday.
Jyotiraditya Scindia on Tuesday resigned from the primary membership of the Congress party amid an ongoing political crisis in Madhya Pradesh and speculation that the disgruntled leader may soon join the Bharatiya Janata Party (BJP).
In a letter dated March 9, 2020, addressed to the Congress interim president Sonia Gandhi, the former Member of Parliament from Guna Lok Sabha constituency tendered his resignation saying that he was "unable to serve the people of his state and country anymore within the Congress party."
Scindia also posted his resignation letter via his twitter account.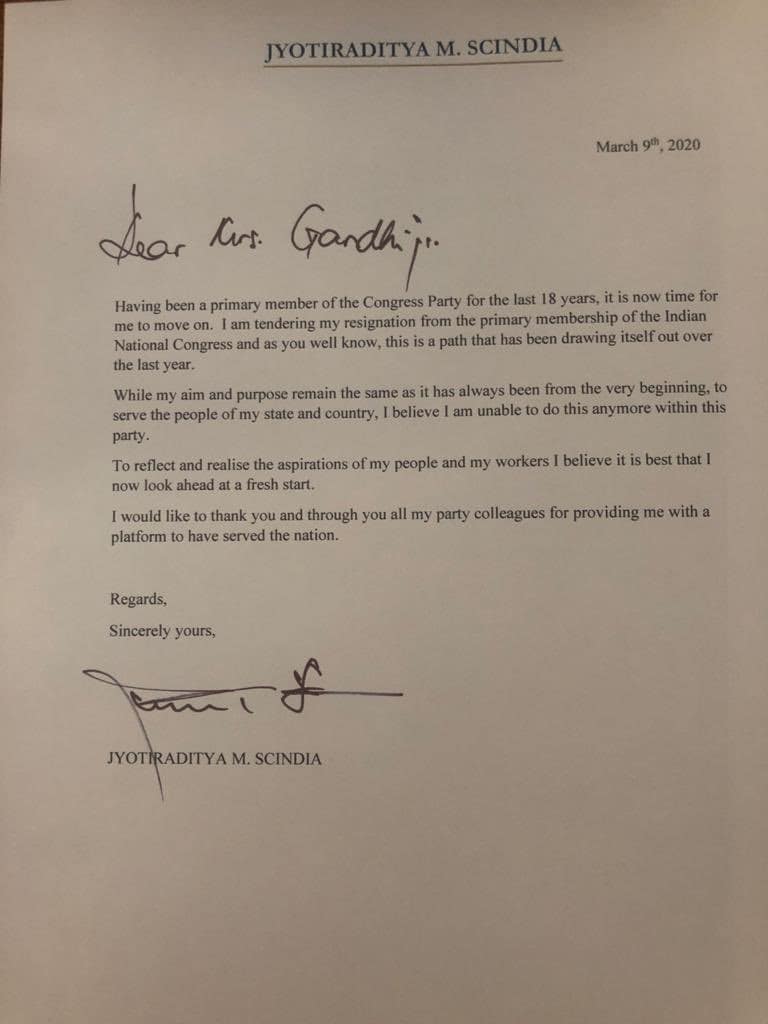 Earlier on Tuesday, the
Scindia
met Union Home Minister Amit Shah along with Prime Minister Narendra Modi at his residence 7 Lok Kalyan Marg.
Soon after his resignation, Congress party expelled the rebel leader with immediate effect for anti-party activities.
The development comes as a major setback to the Congress, particularly with huge political implications for the Kamal Nath government in Madhya Pradesh.
Legislators loyal to Scindia, who has been upset with the Congress leadership with his marginalisation in the affairs of the Madhya Pradesh Congress, are likely to quit the party to reduce the Kamal Nath-led government to a minority.
As many as 18 MLAs from Madhya Pradesh, including 16 Congress rebels were camping at a resort near Bengaluru amid speculations of infighting in the party's state unit.