Chhattisgarh Lok Sabha elections 2019: Aggressive Congress chief minister Bhupesh Bhagel takes the fight to BJP
Updated : April 15, 2019 11:32 PM IST
Under Baghel, the Congress has remained in poll mode, keeping the narrative "Chhattisgarh badla, desh badlenege (Chhattisgarh has changed, will change the country)" intact with a slew of pro-farmer measures.
The Congress' landslide was fuelled by distress among farmers and tribals as well as urban voters' disenchantment with the BJP government's failure to create jobs.
Baghel's measures to boost farm income coupled with Congress president Rahul Gandhi's poll promise to provide Rs 72,000 every year to the poor will further improve the party's chances.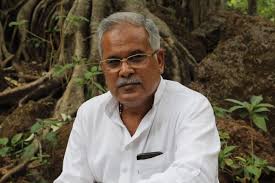 Published : April 15, 2019 03:44 PM IST