SUMMARY
Sri Lanka has declared a state of emergency and imposed a curfew in the Western Province of the country. Protests broke out in the capital city of Colombo after President Gotabaya Rajapaksa fled the country on a military plane early on Wednesday. Rajapaksa's official residence and office was stormed by angry protesters last week, leaving him with no option but to resign from the top post. A look at the mayhem in pictures:
Protesters dance shouting slogans against President Gotabaya Rajapaksa outside his office in Colombo on Wednesday, July 13. The President fled, slipping away in the middle of the night only hours before he was to step down. (Image: PTI)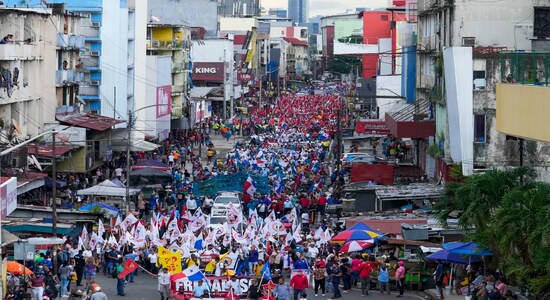 Protesters assemble in large numbers outside President Gotabaya's office in Colombo on Wednesday after he fled the country. (Image: PTI)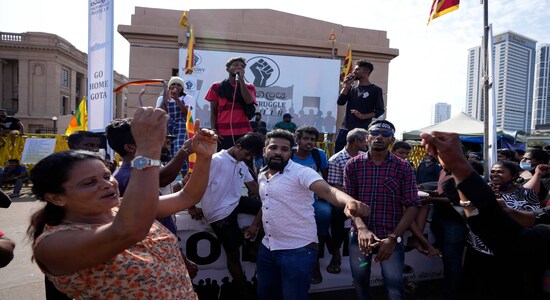 People shouting anti-government slogans outside President's office in Colombo after news of him fleeing spread. (Image: PTI)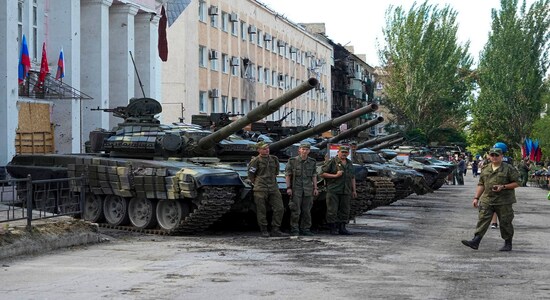 Security forces deployed outside President Gotabaya office to manage the protestors. (Image: Reuters)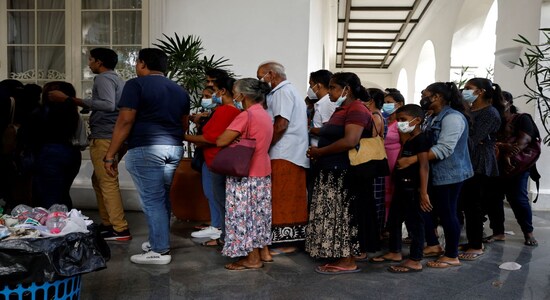 People stand in queue to enter President's home. (Image: Reuters)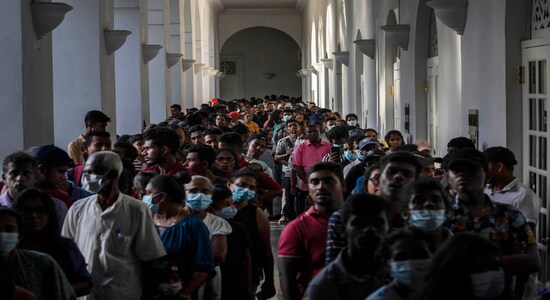 People throng President Gotabaya Rajapaksa's official residence three days after it was stormed by anti-government protesters in Colombo, Sri Lanka.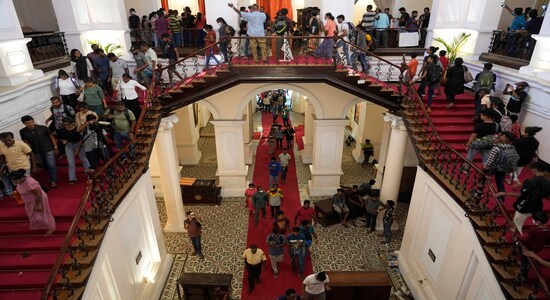 Inside view of people storming the President's house after news of him fleeing the country spread like fire. (Image: PTI)
People taking rest inside President Gotabaya's House. This comes after people stormed his house three days ago to demand resignation.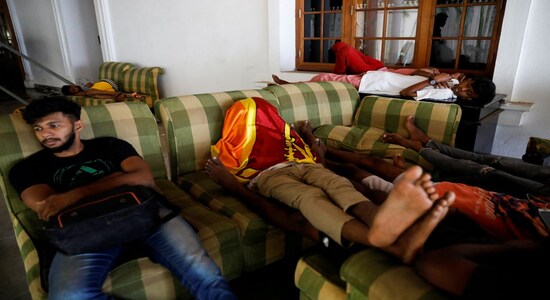 People relaxing in President Gotabaya's house. (Image: Reuters)