SUMMARY
Elon Musk is not your average CEO.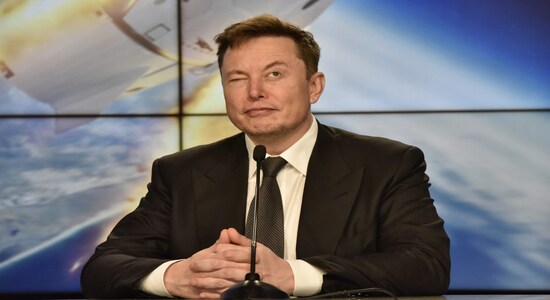 Elon Musk has become the world's richest man, with a fortune of about $190 billion. But Musk is not your typical jargon-spouting, politically-correct corporate executive. Hard-charging, brash, genius – and with dreams that go way beyond becoming the world's richest – here are some interesting facts about the founder of Tesla and SpaceX, companies that want to save the planet and take us to a new one, respectively.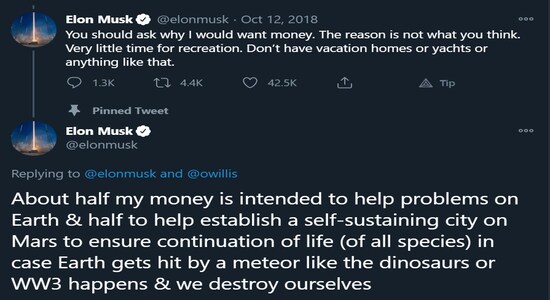 Elon Musk doesn't care about money. Yes, you read that right. For Musk, the money that he makes is just a means to an end: allow his electric car and space exploration companies to achieve their goals.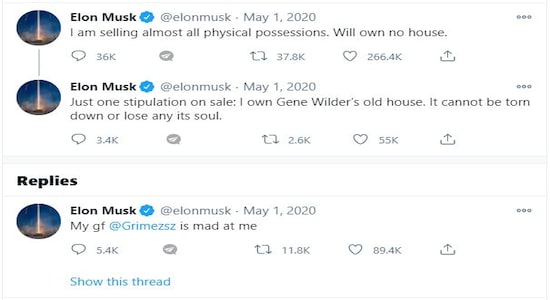 Minimalist policy: Musk recently shed some more light on his relationship with money after he announced he would sell most of his physical possessions so that people could no longer attack him for being a billionaire. "I think possessions kind of weigh you down…," he told Joe Rogan on his podcast in May 2020, before putting the various houses he owned for sale. Musk had in 2012 signed up for Warren Buffett's Giving Pledge, as part of which he will donate at least half of his wealth to charity.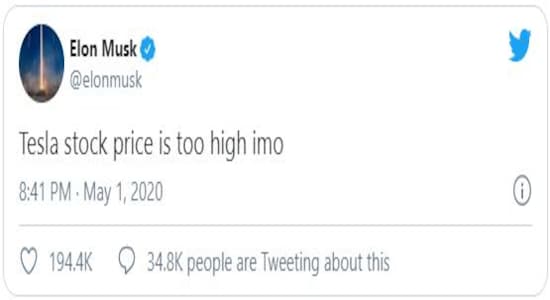 Twitter troubles: Musk's tweeting habits and his frank nature often get him into trouble. In May 2020, analysts were busy speculating about the valuation of Tesla stock, which had risen nearly 4 times over the past one year. Musk then dropped a rather context-less bombshell, saying he too believes the shares were overvalued. The stock tanked 10 percent immediately, but has risen nearly 6 times since, as investors continue to bet that Musk's companies will continue to achieve their promise of changing the world.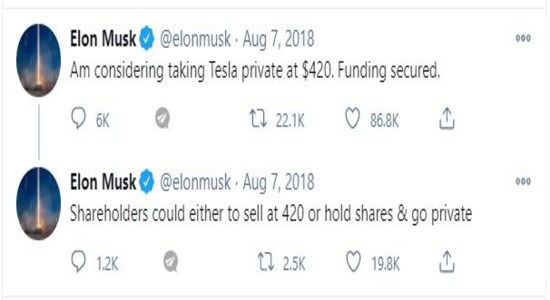 (Previous) Twitter troubles: This wasn't the first time the Twitter-happy Musk got into trouble for writing the wrong thing. A more serious incident took place in 2018, when Musk -- who appeared quite sick of Wall Street speculating over whether Tesla would survive -- wrote he had decided to delist the company and had "funding secured" to take the company private. The SEC prosecuted Musk for making "false and misleading" statements as it later appeared his funding was not exactly secured, before settling the charges after Musk and Tesla agreed to pay $20 million each. Musk agreed that all his tweets containing material information about Tesla would be reviewed by the company's lawyers first.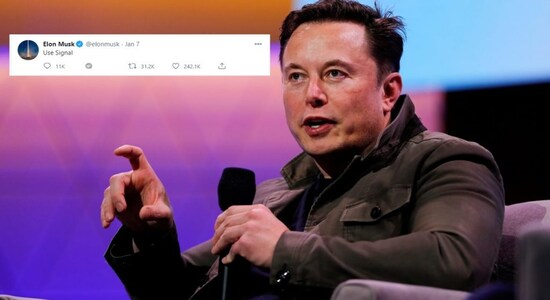 Not a fan of Facebook…: Musk has many times criticised Facebook – which has often found itself in hot water over privacy concerns. In 2018, Musk deleted Tesla and SpaceX's Facebook pages, and said the social networking platform "gives me the willies". Later, Musk joined a Twitter trend and called on people to #DeleteFacebook. On January 7, after pro-Trump protestors stormed the Capitol, Musk again took a swipe at Facebook, hinting at the platform's role in inciting violence and dubbing it "The Domino Effect". The same evening, he exhorted users to switch to Signal messaging app, after Facebook-owned WhatsApp updated its privacy policy.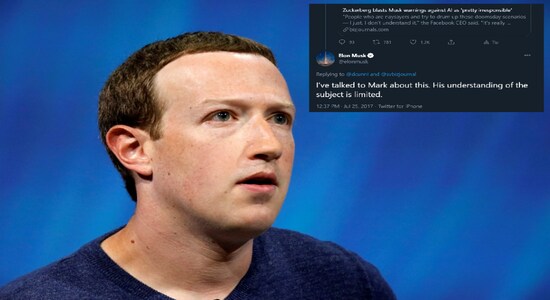 …Or Zuckerberg: Musk also chided fellow billionaire Mark Zuckerberg after the latter said the Tesla CEO's warnings about the potential harmful effects of AI were "pretty irresponsible". In response, Musk simply said Zuckerberg's "understanding of the subject is limited". Burn.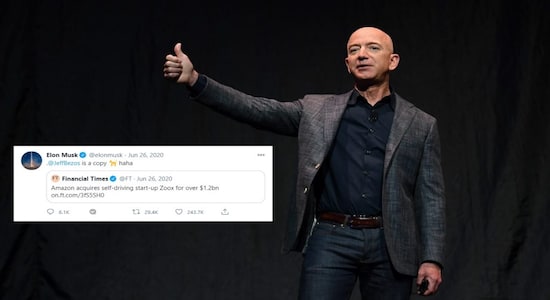 …or Jeff Bezos: Musk has twice dubbed Jeff Bezos, who he overtook as the world's richest man, a "copy cat" after Bezos' Blue Origin company announced its space plans and after Amazon acquired a self-driving tech startup. In 2016, Musk was asked about his competition with businessmen such as Jeff Bezos. He joked: "Jeff, who?"
Cameo CEO: When the Iron Man series was being conceptualised, the "genius billionaire playboy philanthropist" character of Tony Stark was modelled on Elon Musk, with actor Robert Downey Jr spending time with Musk to observe his mannerisms. Musk even made a cameo in Iron Man 2. He has also done a cameo in The Big Bang Theory, The Simpsons and South Park among others. (Photo credit: Disney/Marvel)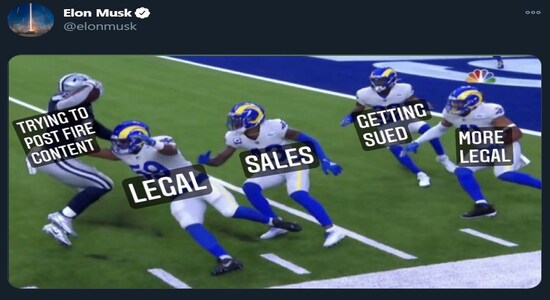 A meme master…: Musk loves to fire away funny memes. Exhibit A.
...with a wicked sense of humour: Don't we like a CEO who has a good sense of humour? Exhibit B.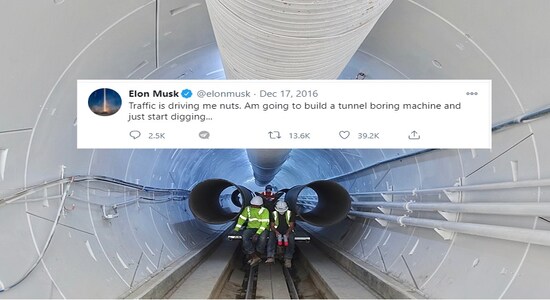 Are you kidding? It sometimes becomes difficult to tell whether Elon Musk is joking, such as when he said he was fed up of Los Angeles traffic and would start digging a tunnel for cars. He then started The Boring Company to exactly do that. Or when he said his company would start selling flamethrowers, and it did.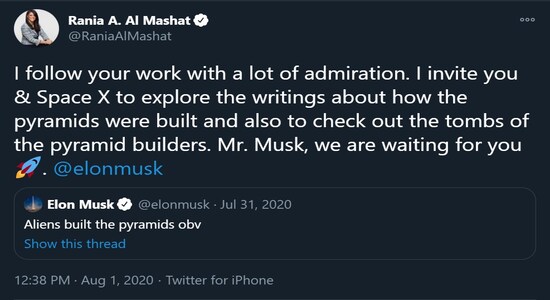 Loves a good conspiracy theory: As much as Musk is a genius with hardly any parallel, he occasionally spouts a conspiracy theory or sometimes says something that are well beyond his core competencies. He once tweeted saying the Pyramids were built by aliens. He has also cast doubt on the genuineness of the COVID-19 pandemic, something that earned him rebuke from scientists.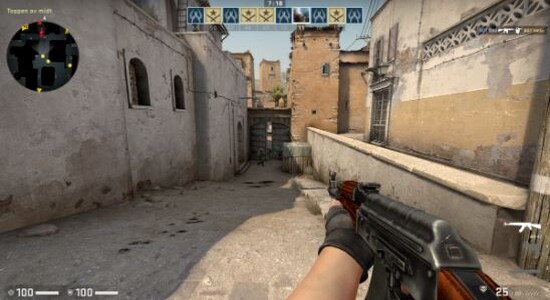 Loves online gaming: Musk is a massive fan of video games, and often ends up staying back at work playing games like World of Warcraft or Counterstrike with his employees.