SUMMARY
Sushma Swaraj, former external affairs minister and senior BJP leader, passed away on Tuesday night. She was 67. The senior BJP leader was brought to AIIMS around 9:30pm and was straight away taken to the emergency ward. AIIMS doctors said she died of a cardiac arrest.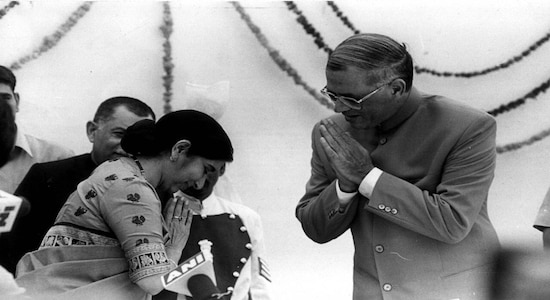 The Lt. Governer of Delhi Vijay Kapoor congratulating Sushma Swaraj after she takes the oath as the new Chief Minister of Delhi State Government on October 12, 1998 in New Delhi. (photo by T.C.Malhotra via Getty Images)
Union Minister for Information and Broadcasting Sushma Swaraj at a public function in New Delhi on May 8th,1998 (photo by T.C.Malhotra via Getty Images)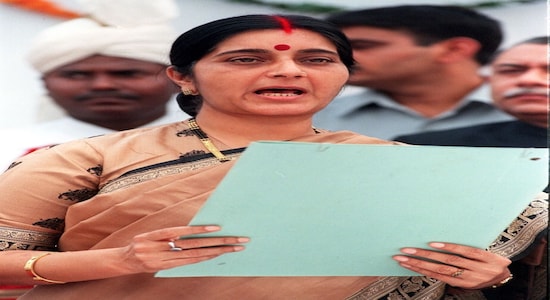 Minister of Information and Broadcasting Sushma Swaraj takes the oath during a swearing-in ceremony as New Delhi's new Chief Minister 12 October.  Swaraj replaces Sahib Singh Verma, who was made to resign one month ahead of local government polls, in an effort by the ruling Bharatiya Janata Party (BJP) to bolster their image in the upcoming elections. AFP PHOTO/JOHN MACDOUGALL (Photo credit should read JOHN MACDOUGALL/AFP/Getty Images)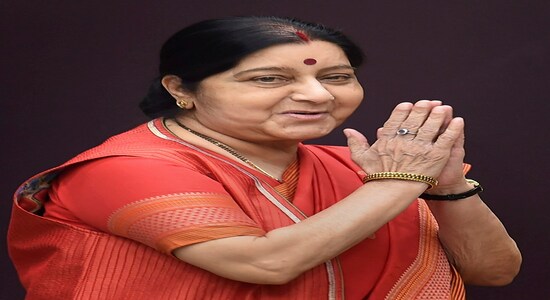 In this file photo dated May 5, 2019: Sushma Swaraj, a former foreign minister, and a veteran leader of the ruling Bharatiya Janata Party, has passed away after suffering a massive cardiac arrest. She was 67. (PTI Photo) (PTI8_6_2019_000237B)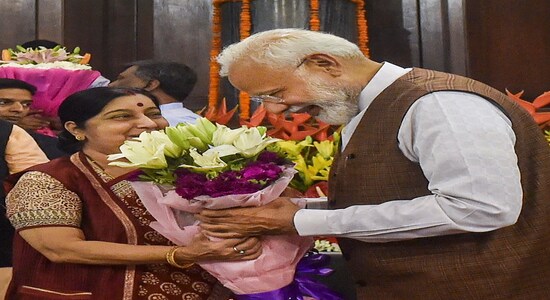 In this file photo dated May 25, 2019: A glorious chapter in Indian politics comes to an end. India grieves the demise of a remarkable leader who devoted her life to public service and bettering lives of the poor. Sushma Swaraj Ji was one of her kind, who was a source of inspiration for crores of people, PM Modi tweeted. New Delhi:  (PTI Photo)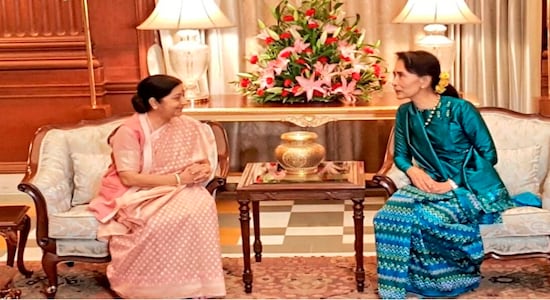 A powerful orator and astute politician, Swaraj was foreign minister in the first term of the Narendra Modi government.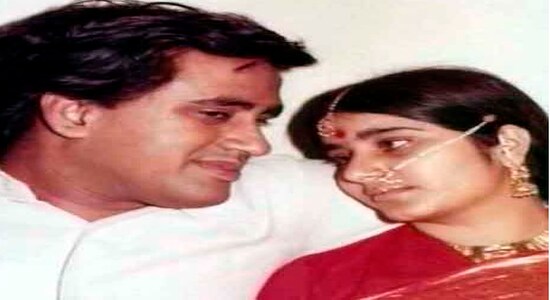 Swaraj, the most prominent woman face of the BJP, decided against contesting the Lok Sabha elections in May, in which the BJP returned to power with a crushing victory. She announced last November that she would not contest the elections.
As foreign minister, Swaraj won accolades for helping distressed Indians abroad on Twitter. She struck a chord with Twitterati with her active presence on the social media platform, willingness to help, charm and a ready wit.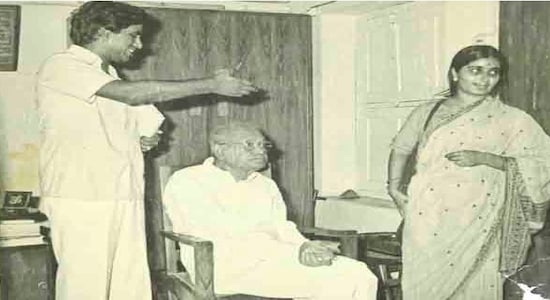 As foreign minister, Swaraj successfully often struck a balance with her public persona, talking tough when required as she did with Pakistan while also showing a softer side of diplomacy, especially in her tweets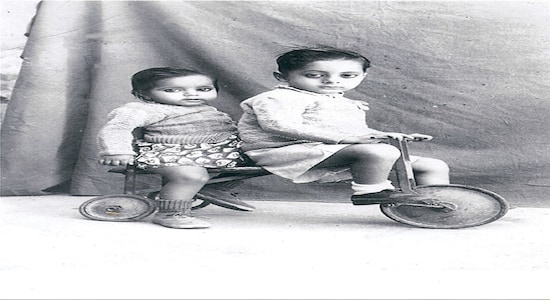 Swaraj had a kidney transplant in 2016 and had opted out of contesting Lok Sabha polls earlier this year for health reasons. She is survived by her husband Swaraj Kaushal and daughter Bansuri.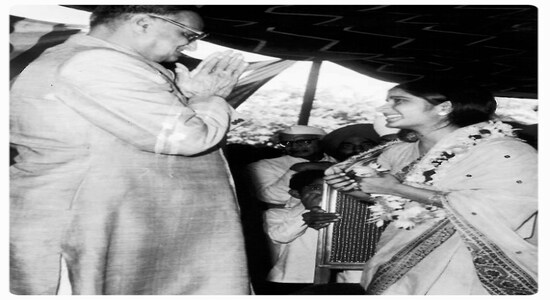 "Extremely shocked to hear of the passing of Smt Sushma Swaraj. The country has lost a much loved leader who epitomised dignity, courage & integrity in public life. Ever willing to help others, she will always be remembered for her service to the people of India," President Ram Nath Kovind tweeted.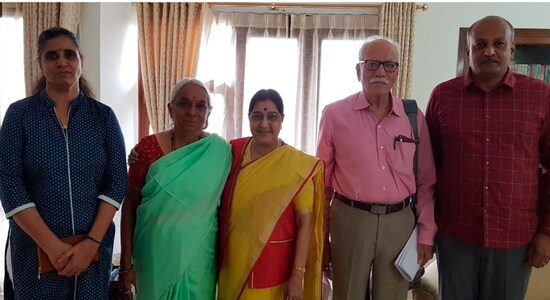 BJP leaders condoled the death of former Union minister Sushma Swaraj with party president Amit Shah saying that she left an indelible mark in the national politics.