SUMMARY
Brokerage Radar: Morgan Stanley has maintained its 'overweight' rating on shares of Prestige Estates while Nomura has downgraded its rating on shares of Mindtree. Here are the top brokerage calls for this morning-
Morgan Stanley on Prestige Estates | The brokerage house has maintained its 'overweight' rating on shares of the real estate player. Net debt management remains a key area of concern, said Morgan Stanley.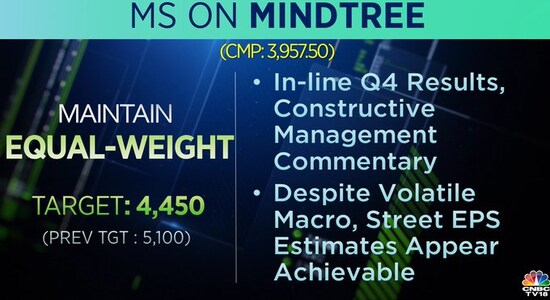 Morgan Stanley on Mindtree | Despite the volatile macro scenario, Street EPS estimates appear achievable, said Morgan Stanley while cutting its target price on the stock to Rs 4,450 from Rs 5,100.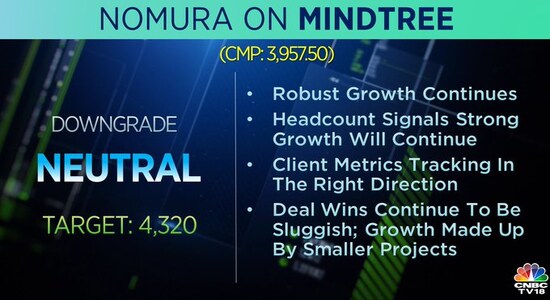 Nomura on Mindtree | Deal wins continue to be sluggish while growth is made up of smaller projects, noted Nomura. Headcount signals strong growth for Mindtree will continue, the brokerage firm said.