SUMMARY
Among brokerages, CLSA prefers top banks against life insurers but has a Buy call on SBI Life and Max Financial. Meanwhile, Credit Suisse believes vaccine rollout will be positive for HUL, ITC and USL. Here are the top brokerage calls for today: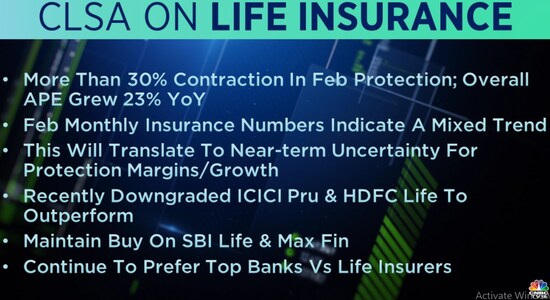 CLSA on Life Insurance: The brokerage maintains Buy call on SBI Life and Max Fin in life insurance space, but prefers top banks against life insurers.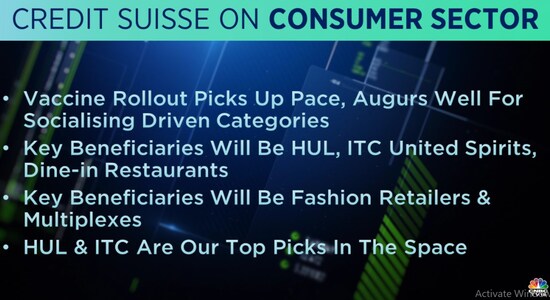 Credit Suisse on Consumer Sector: Vaccine rollout picks up the pace and it augurs well for socializing driven categories, says the brokerage. Key beneficiaries will be HUL, ITC, United Spirits and Dine-in restaurants, it added.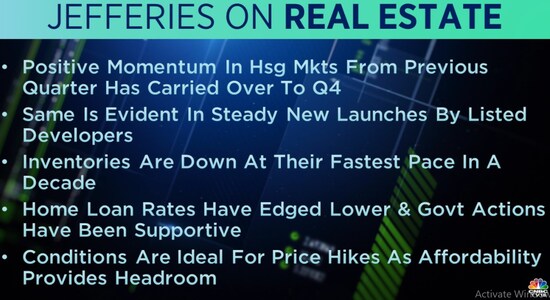 Jefferies on Real Estate: The brokerage believes conditions are ideal for price hikes in real estate as affordability provides headroom. Positive momentum in housing markets from the previous quarter has carried over to Q4, it added.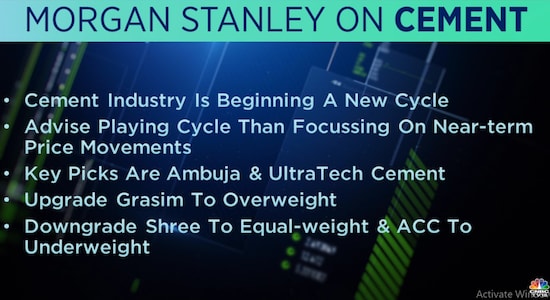 Morgan Stanley on Cement: As per the brokerage, the cement industry is beginning a new cycle. It advises playing cycle than focussing on near-term price movements. Key picks are Ambuja and UltraTech Cement, it notes.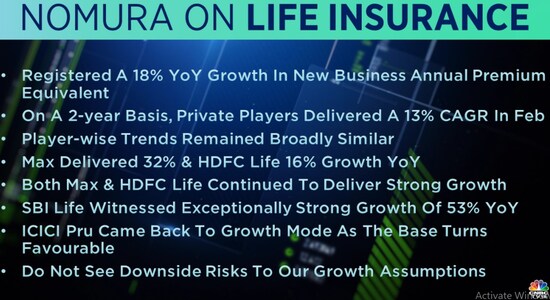 Nomura on Life Insurance: The brokerage does not see downside risks to its growth assumptions for life insurance companies. Both Max and HDFC Life continue to deliver strong growth, noted the brokerage. It added that SBI Life witnessed exceptionally strong growth of 53 percent YoY.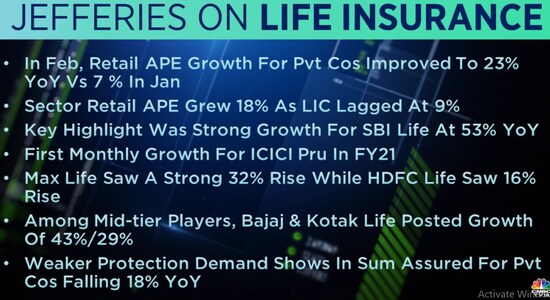 Jefferies on Life Insurance: Weaker protection demand shows in sum assured for private companies falling 18 percent YoY in the month of February, said the brokerage. Among mid-tier players, Bajaj and Kotak Life posted growth of 43 percent and 29 percent, respectively, it added.